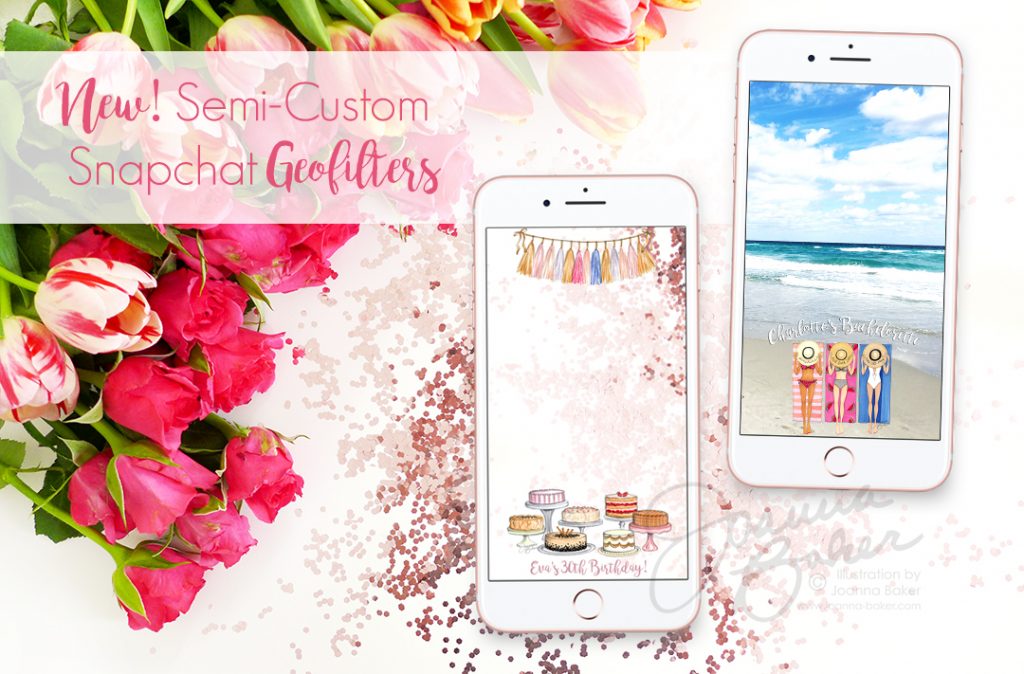 Happy Saturday, Lovelies! Today is a good day, I can't wait to celebrate =) Not only is it my birthday, but I just launched a new collection of semi-customizable Snapchat Geofilters on Etsy!
Be sure to check out the collection here. They'll be up on my website shop as well soon. You can even customize the hair colors and skin tones to match your own! So much fun =) I'm using one for my own birthday party today that I created so be sure to follow along on Snapchat (JoannaLBaker) to see it in action!
Have a great weekend and I hope you love the new filters!!
xoxo,
~Joanna <3