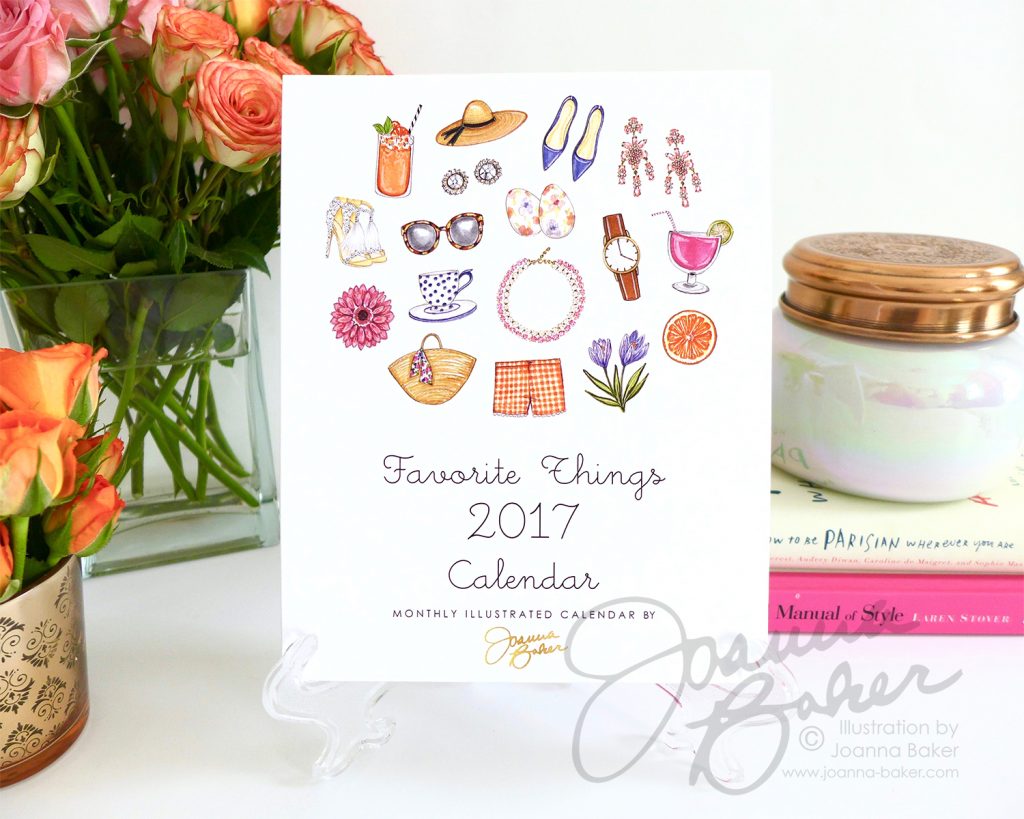 It's here! It's here! The day has finally arrived and I'm thrilled to share with you the new Favorite Things Calendar for 2017! It's something I've been working on since May and it really is a labor of love with over 120 illustrations. You can purchase the calendars on my website and also on Etsy!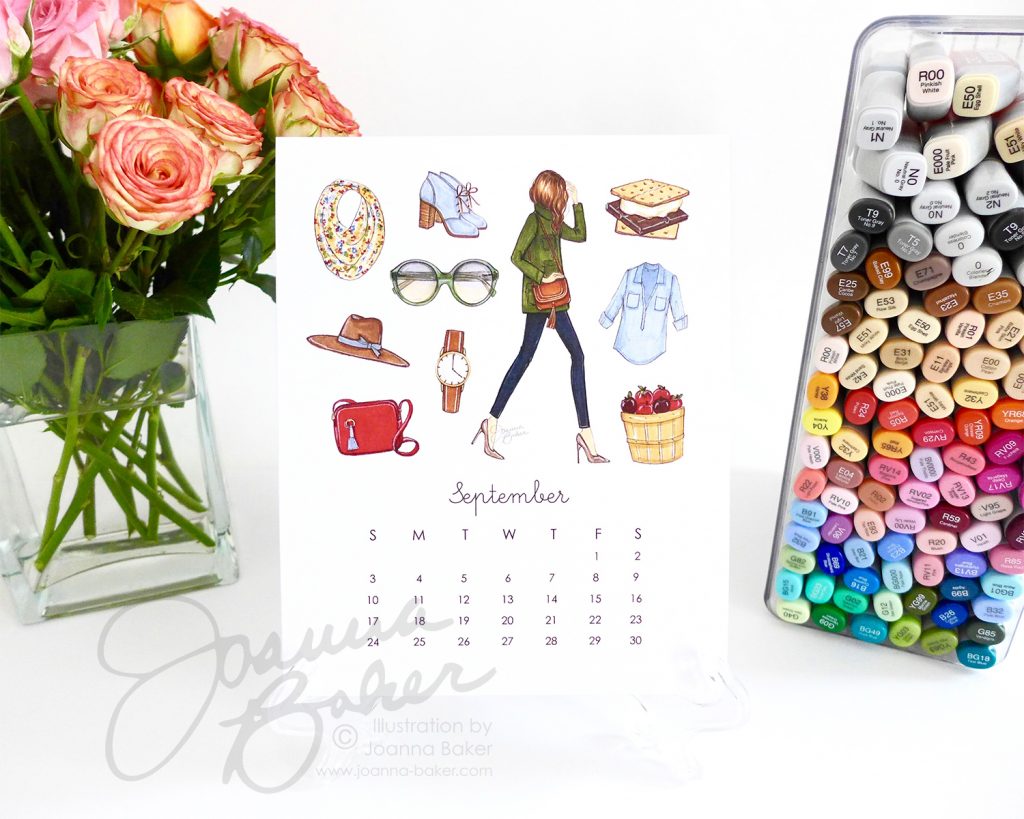 I'm so excited to see what you think of this year's version, I'd love to know what your favorite month is. This year, it's so hard to pick a favorite but I'm really loving June… she's exactly how I'd like to spend most of 2017!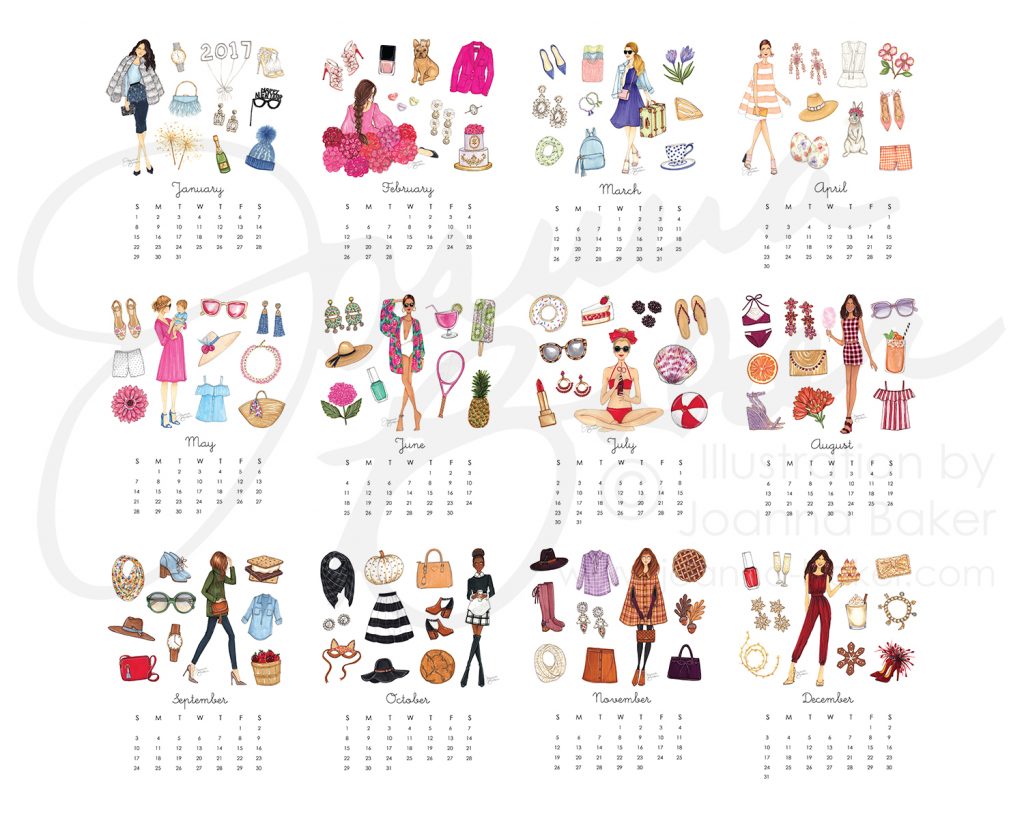 Just like last year, the calendar is available in two formats. The wall calendar measures 8″ wide by 10 1/2″ tall and is bound at the top with a white wire-O spiral. It has a center hole punched for easy hanging. The desk calendar comes in one size this year, 6″ wide by 7 1/2″ tall and includes a clear plastic easel, it's the perfect size to display on your desk and not take up too much space!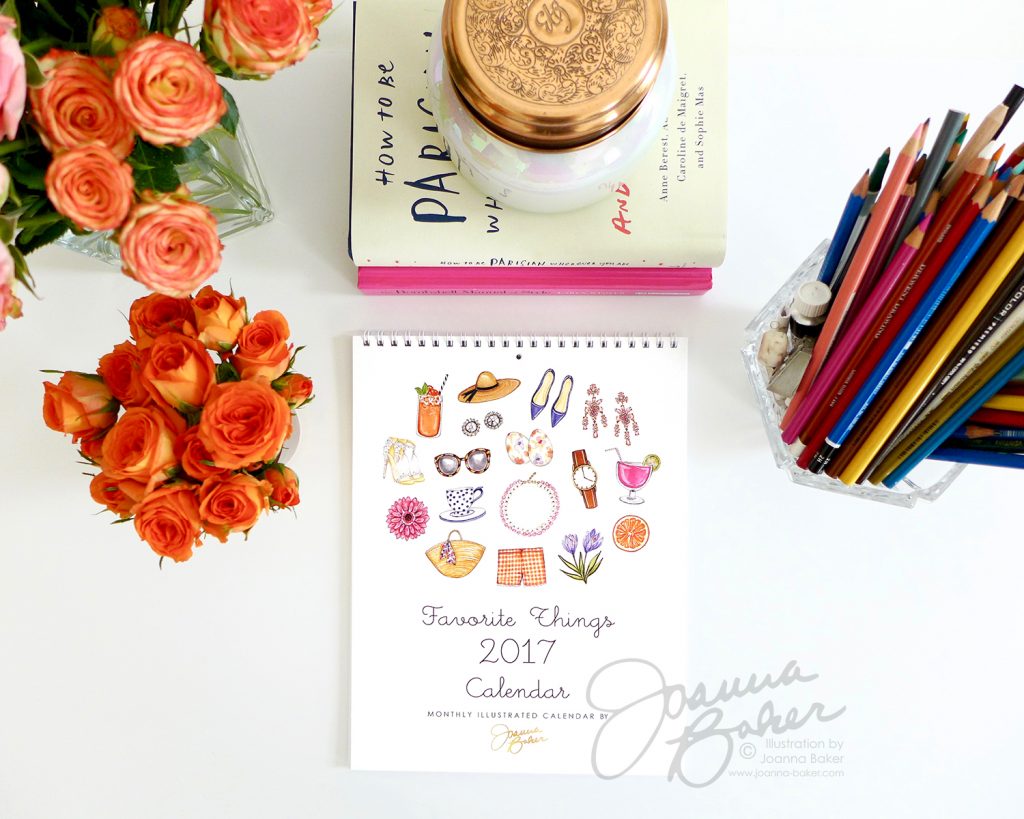 There are fourteen pages in total, one for each month along with front and back covers. After the year is finished, you can even crop and frame your favorite months! I'd love to see pictures of how you style your Favorite Things 2017 Calendar on Instagram. Be sure to tag me @JoannaBaker in your photos and include the hashtag #FavoriteThings2017 so I can see and comment on them! =) Happy calendar shopping!
xoxo,
~Joanna <3