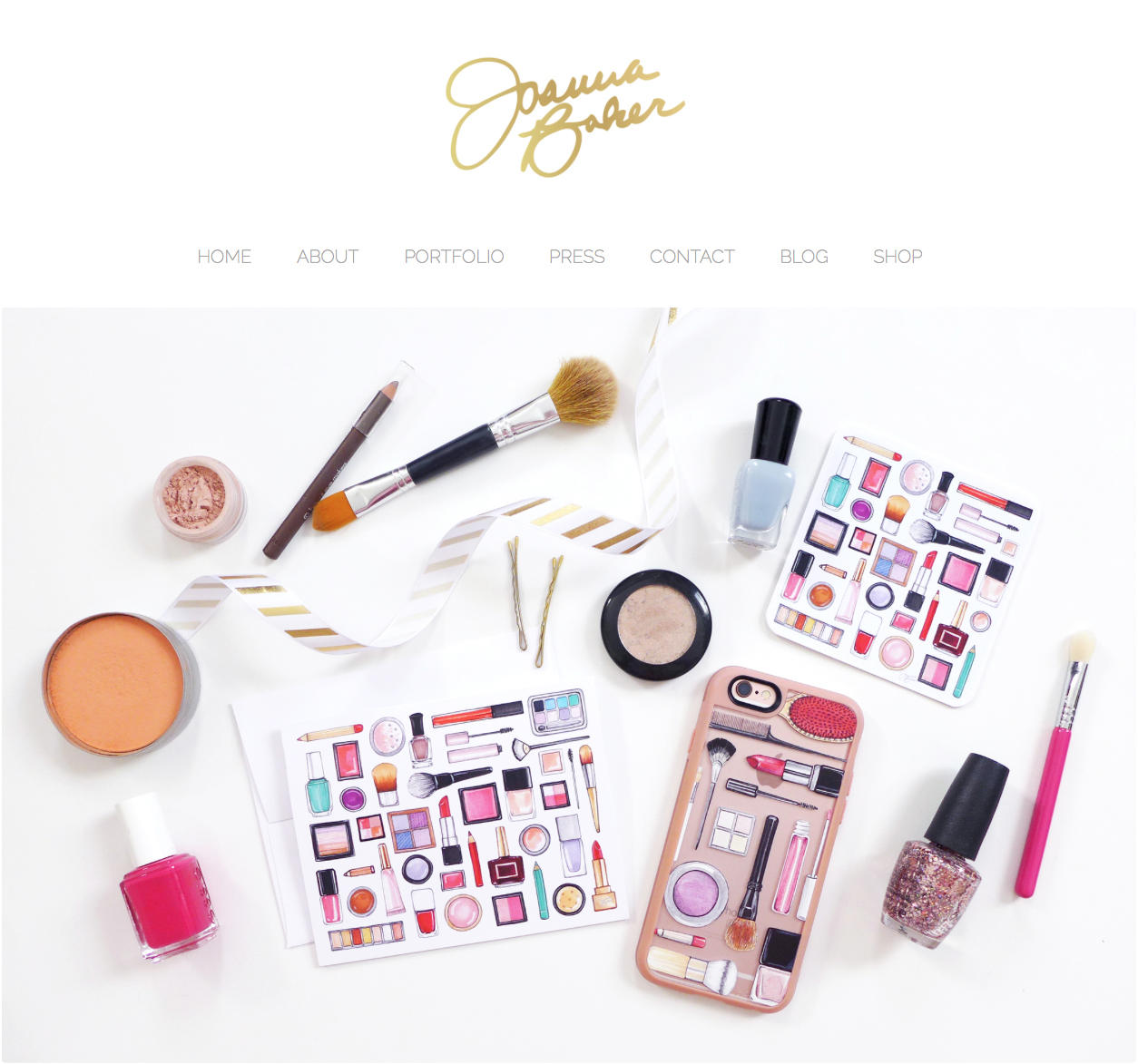 Hello, hello and happy Monday! We're that much closer to spring and just like I make a habit of cleaning out the apartment and starting fresh each season, I wanted to start spring off on the right foot with a website refresh too. Welcome to my cleaner, crisper website, blog and shop!
With this updated site, you have the option of creating your own account in my shop to save shipping info and keep track of your order history. It will make things that much easier all around! In addition, I've added a Portfolio section to my site so you can see my latest commissions, collaborations, and favorite pieces. If this gives you ideas about having your own custom illustration made, I'd love to hear what you have in mind!
Today is also the day that I'm releasing a preview of the spring collection to the shop. Brand new flat note cards in pretty spring colors as well as folded note cards and coasters to update your bar cart! For all of you makeup and beauty lovers out there, this correspondence is a must have (and get the phone case shown above to match!). If shoes are more your thing, I've turned one of my most loved Instagram posts into coasters and folded notecards. And finally if you're more digital than paper, the Shoe Lover illustration is also available as a phone case. Can't wait to hear what you think of the new products!
Have a great start to your week and I'll be back soon with another surprise!
~Joanna <3