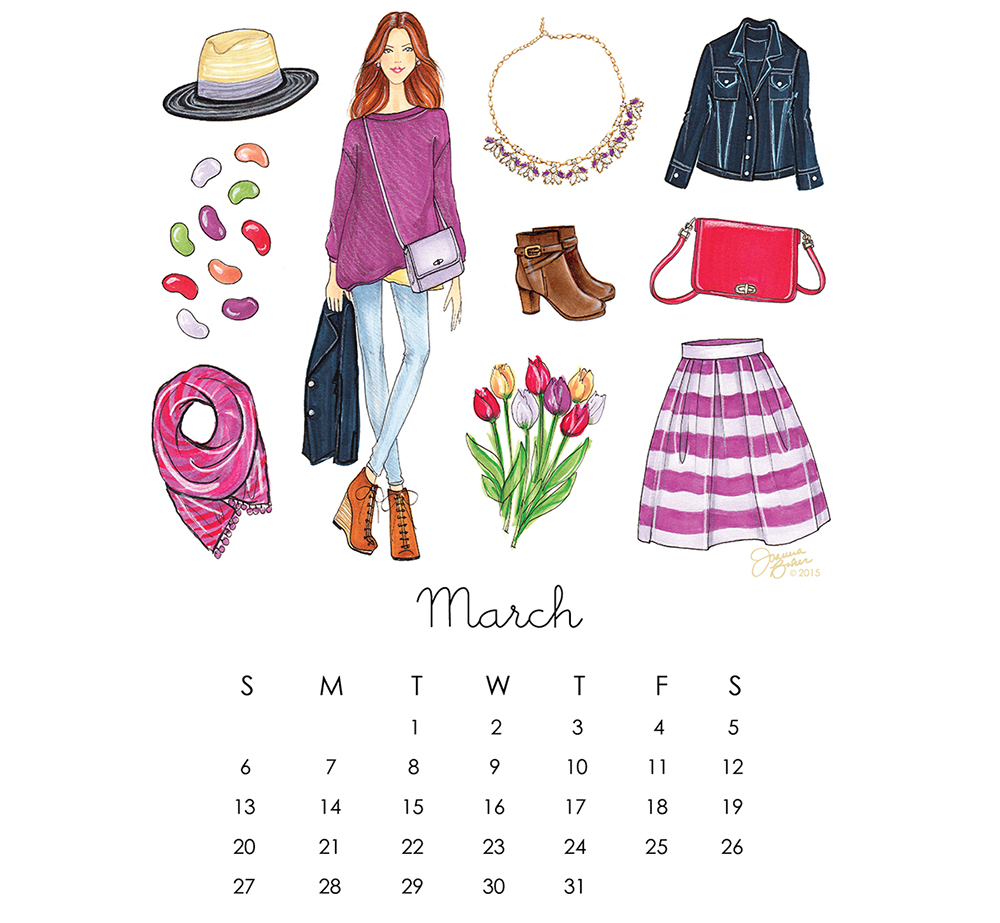 It's time to turn the page in your Favorite Things Illustrated Calendars!! March is finally here… the month where spring officially, technically arrives and all signs point to warmer weather. =)
I'm typing from Austin, Texas (and 80 degree temps) but am making my way back to chillier New York today. It's been fun taking my markers on a trip and sketching fashion month and the Oscars from a new locale. I love downtown Austin and wish I could stay just a bit longer.
But it's time to get geared up for Spring shows, new products, and exciting projects. I can't wait to share my newest creations with you and will be updating the shop in the next few days =) Happy new month, make it a great one!
~Joanna <3