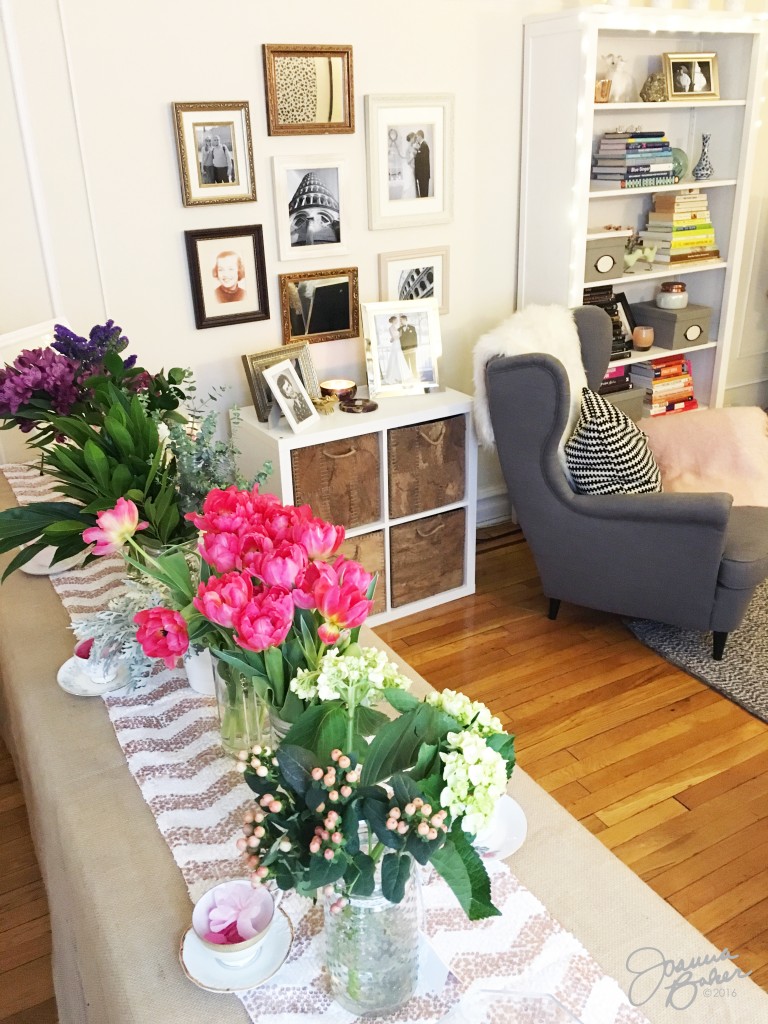 On March 25th, I officially turned the big 3-0! It's crazy to think about starting a new decade, but I have a feeling the next ten years are going to be filled with exciting changes, new opportunities, plenty of memories, and lots of love!
Since I had planned a trip with the hubby to south Florida on my actual b-day, I wanted to get together with some of my friends in the city for a girly day filled with flowers. And a flower arranging party seemed like the perfect thing to kick off the spring season…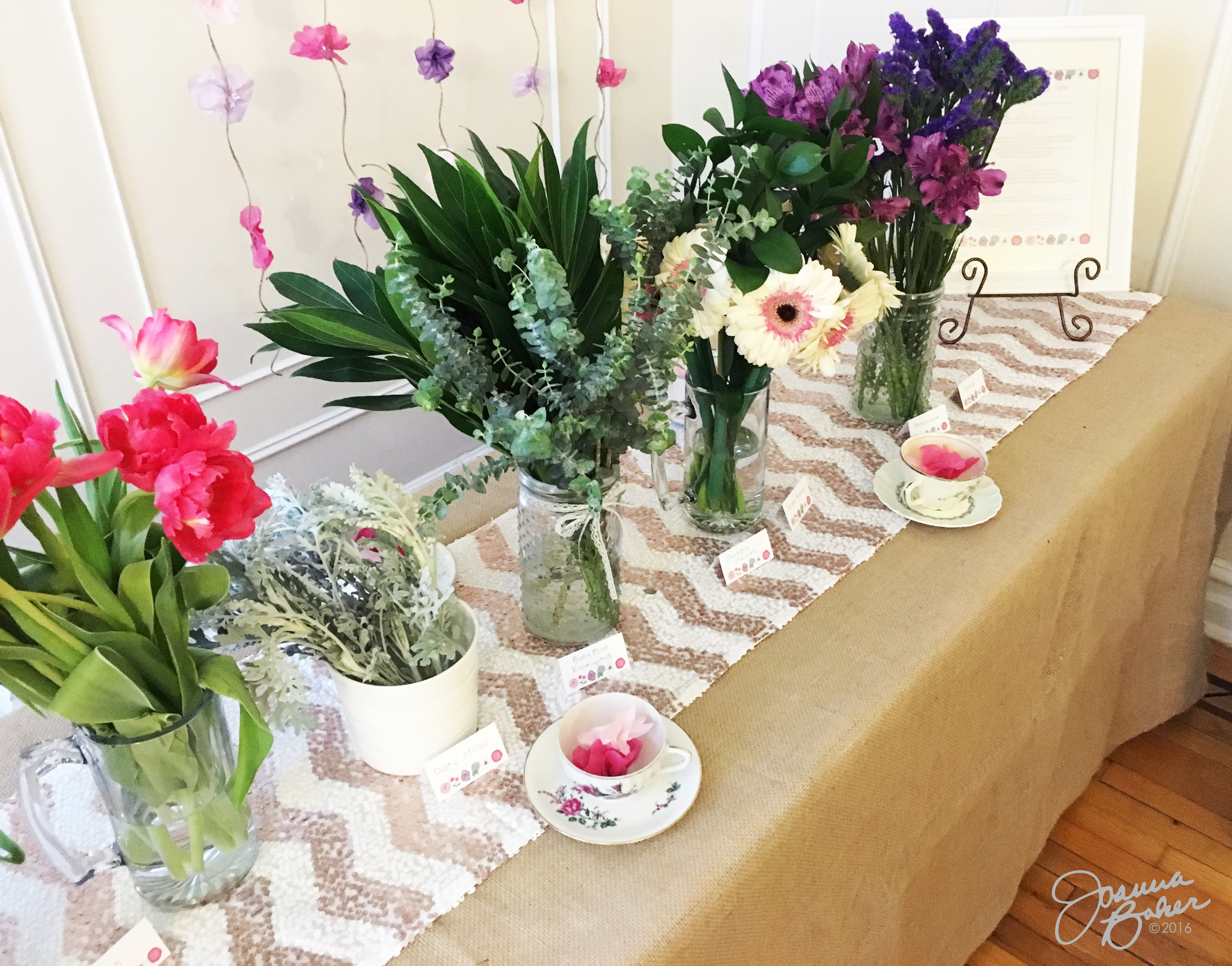 Each guest was asked to bring a bunch of her favorite flowers to the party. And by the time everyone arrived, we had more flowers than we knew what to do with!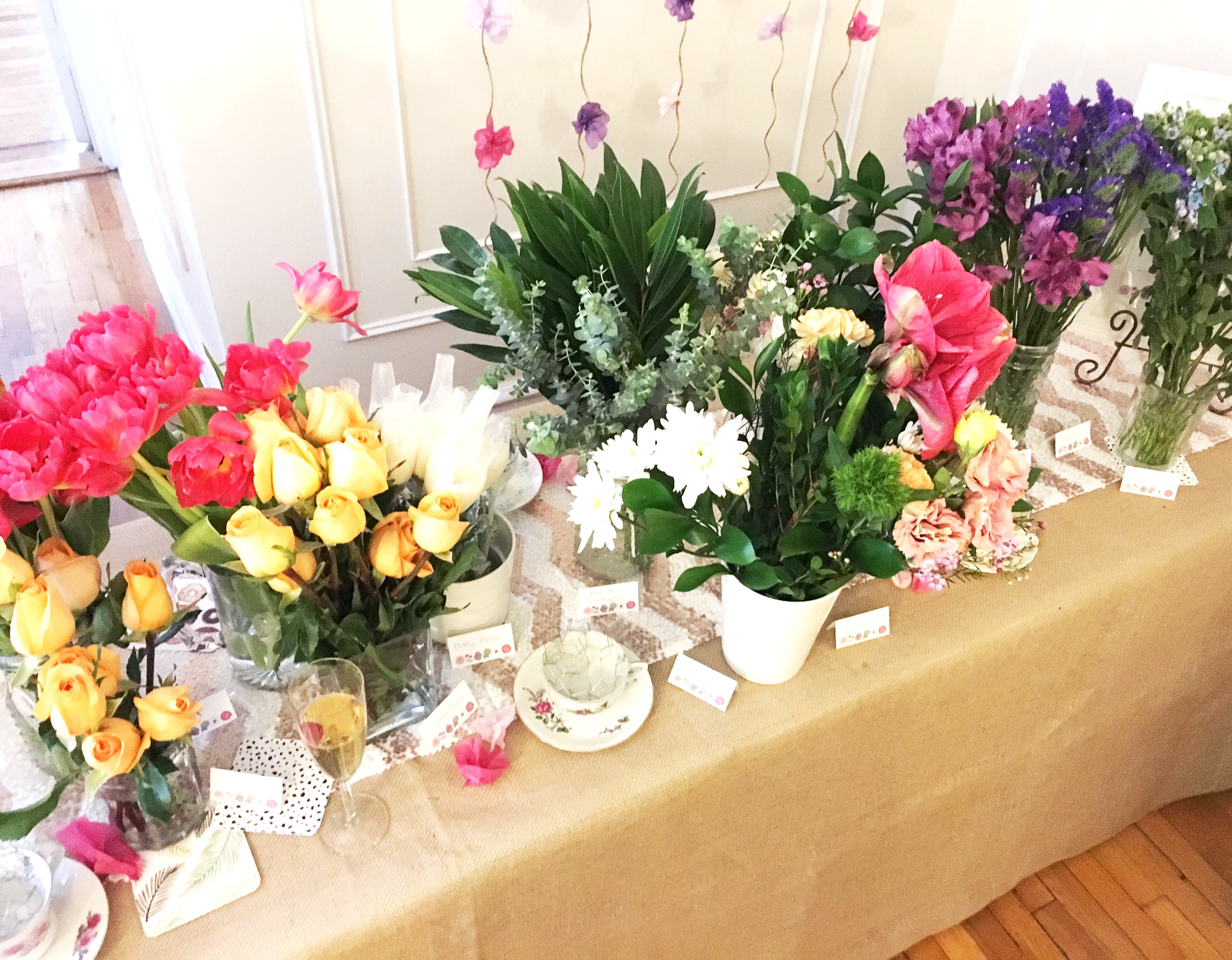 The teacup arrangement idea came from this fabulous post I found on Pinterest by Style Me Pretty. I had some left over vintage teacups from my Trunk Show Tea so each guest was able to take home her arrangement in a tea cup party favor.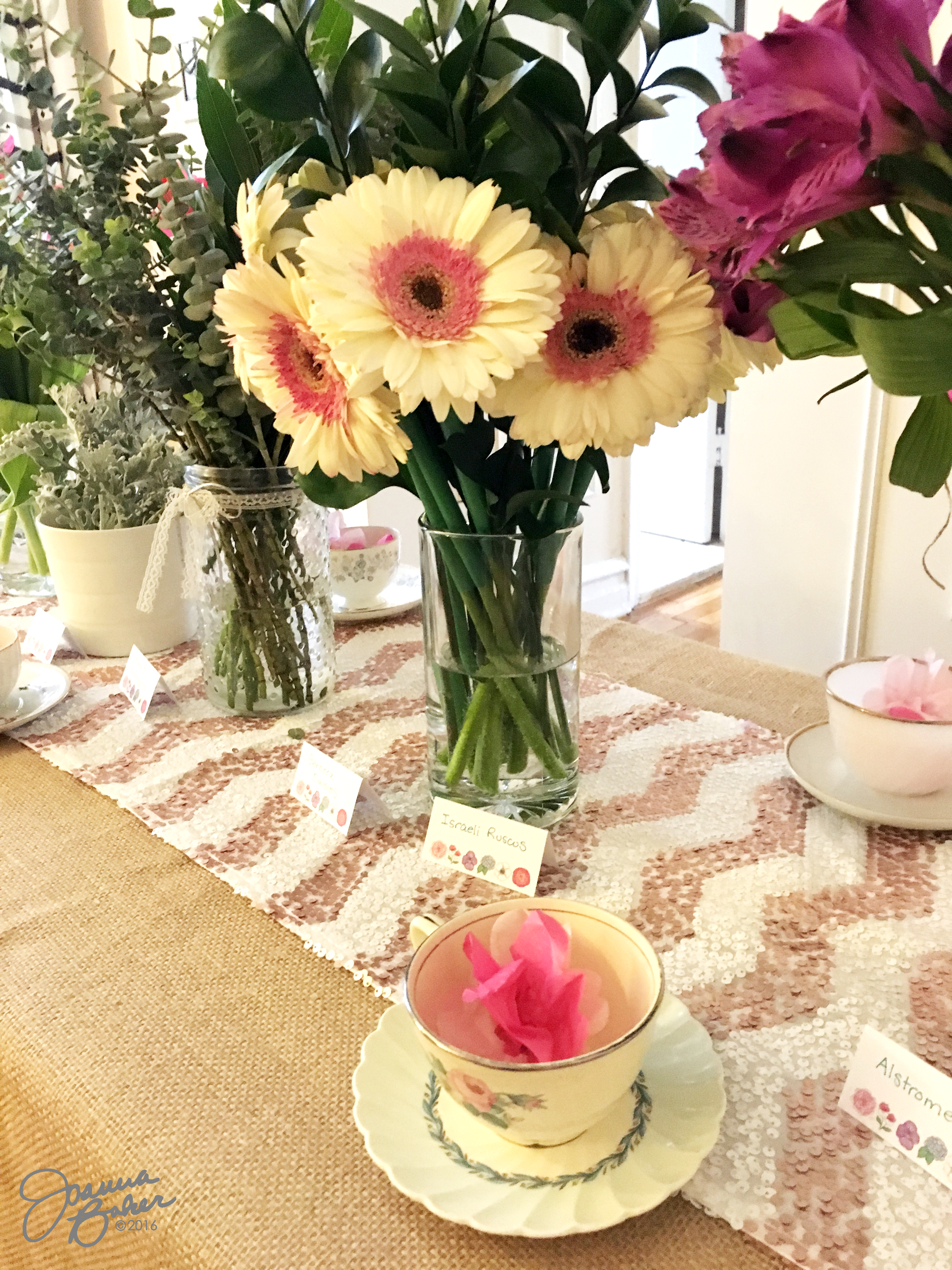 I utilized some of my floral illustrations from my Vibrant Bloom Note Cards to make invites and flower name cards for guests to write the name of each flower they brought. I also printed up some flower arranging tips I found online and framed them so we could all use them as a guide while creating.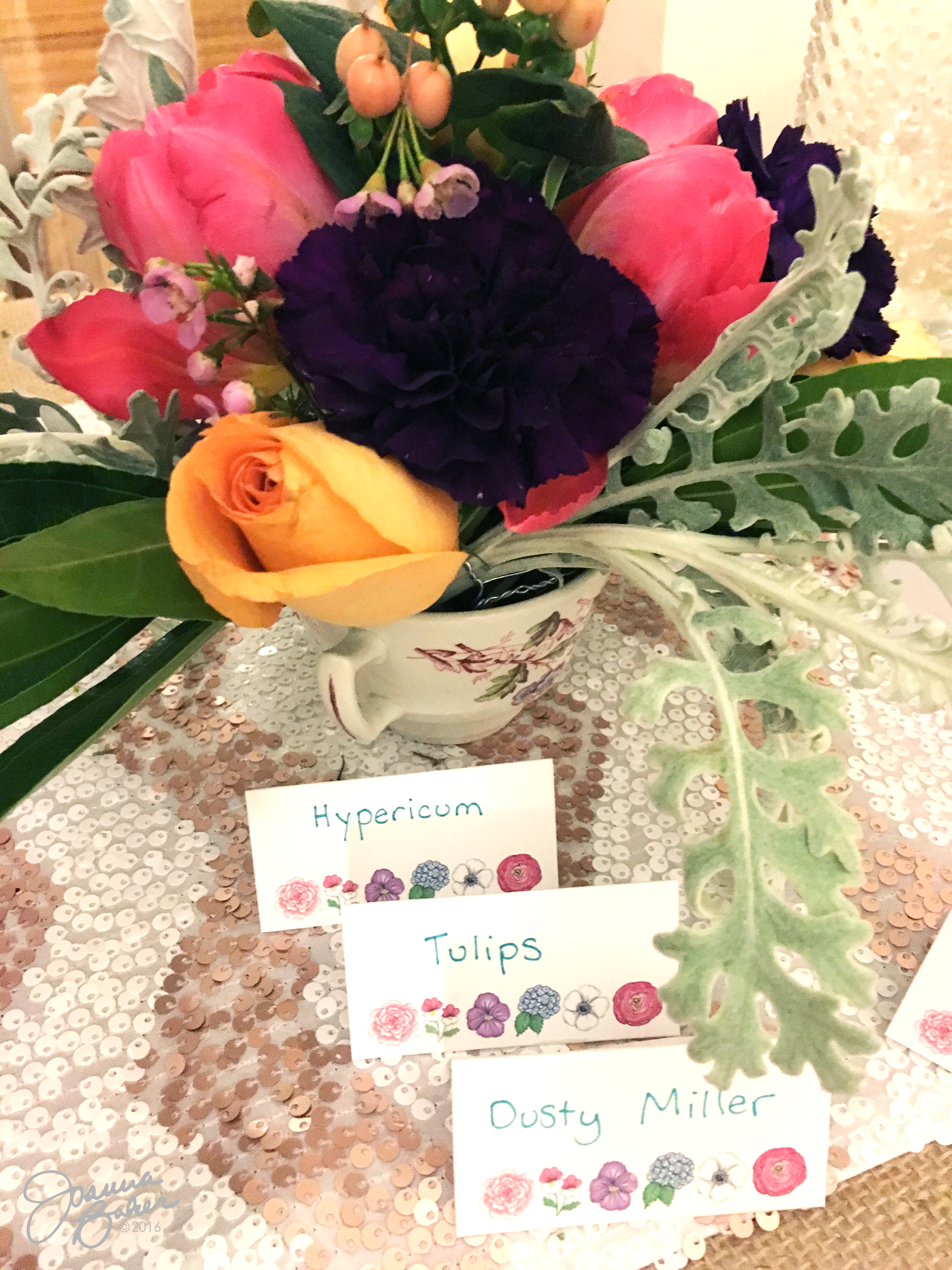 My friend Sophia brought along her flower crown making supplies so we could make pretty flower crowns, and everyone was able to take home an additional bunch of blooms. So many flowers!! Since I was leaving for Florida a couple of days later, I wanted to make sure all the flowers went home to be enjoyed!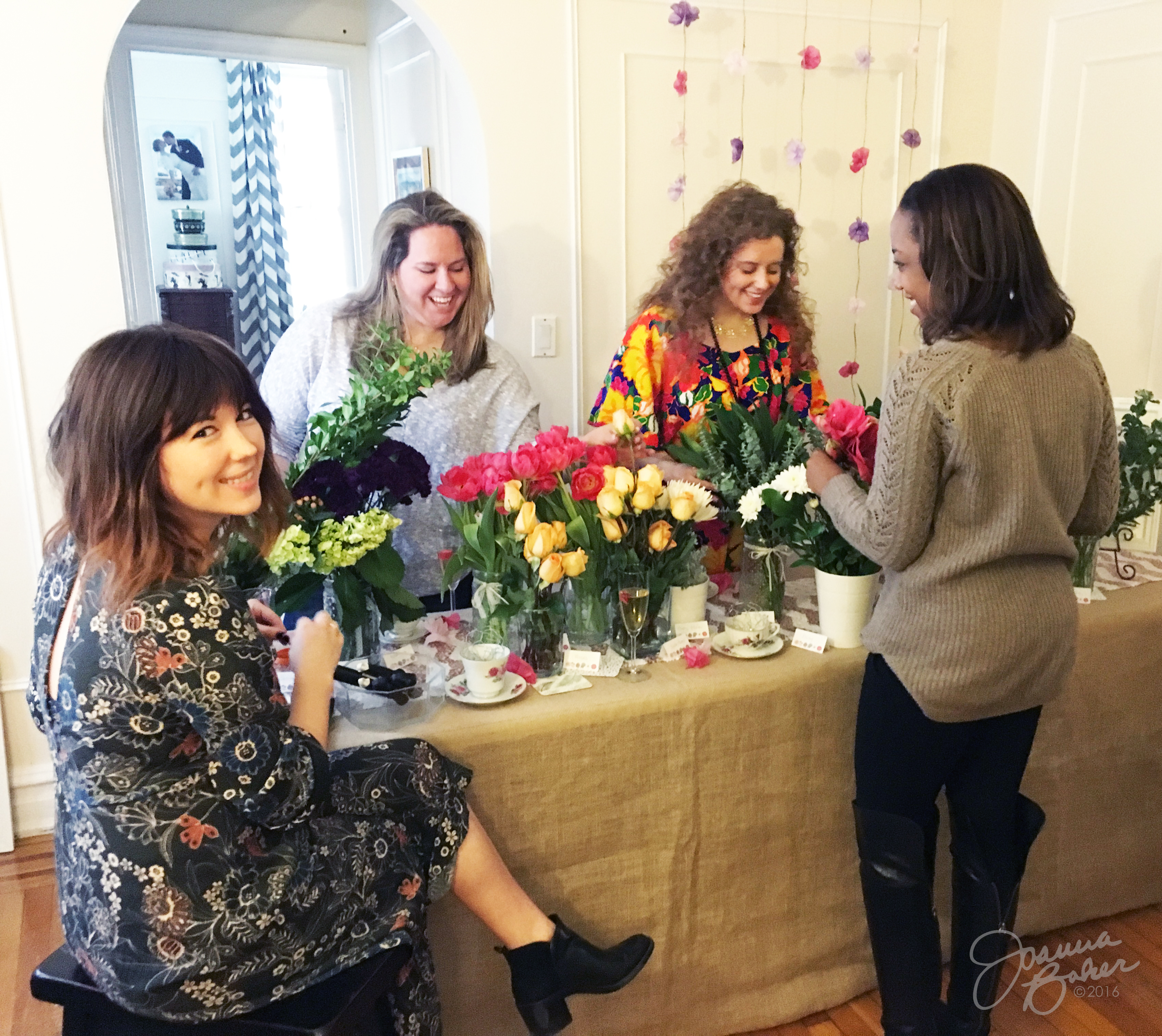 Everyone had a great time playing with posies and making pretty things. Afterwards, we celebrated with yummy homemade cupcakes =)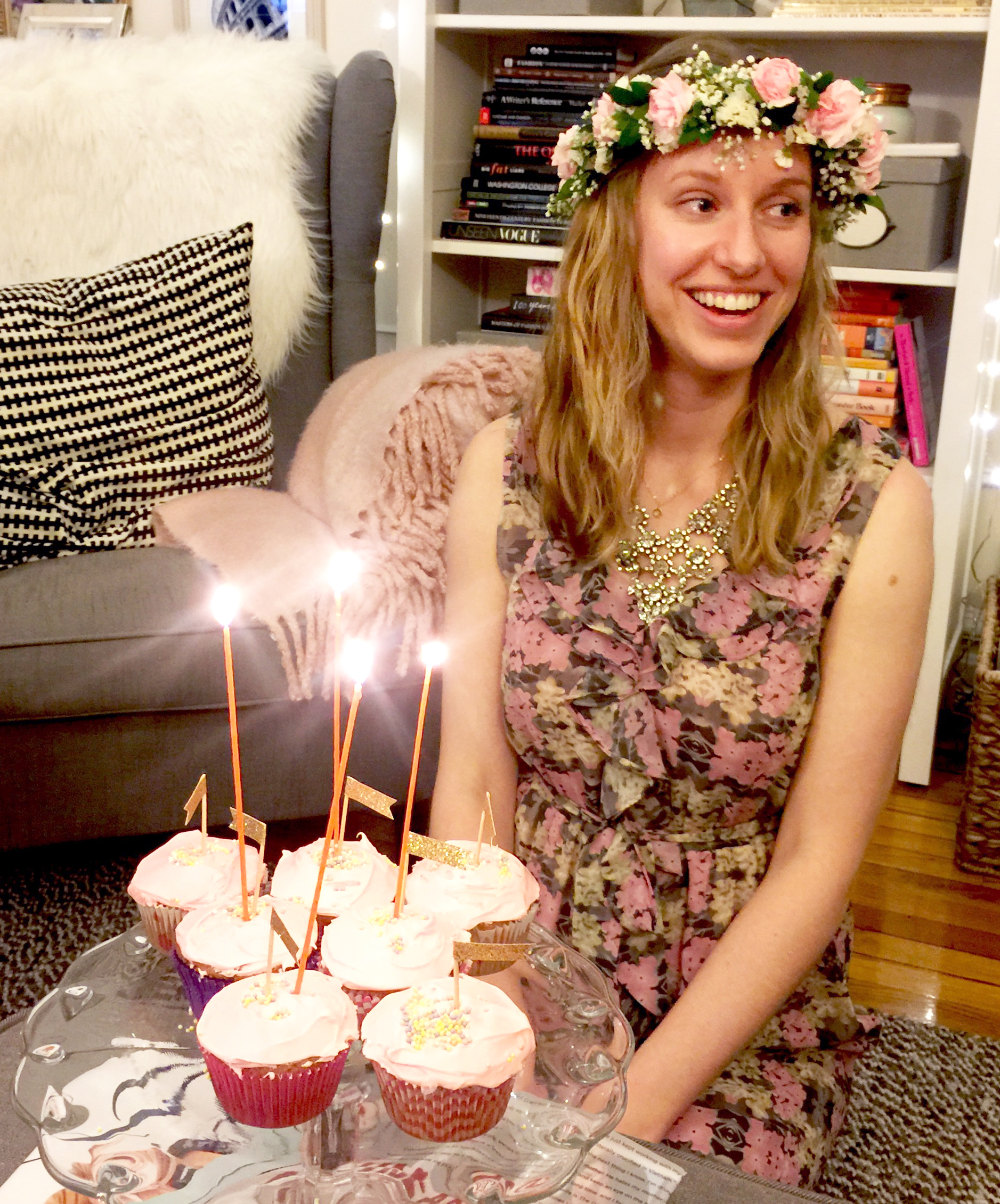 (Photo taken by Brooke Hagel)
I would definitely recommend hosting a flower arranging party, it's so much fun and makes your home smell amazing! Here are some of the resources I used to help plan and decorate:
Tea Cup Flower Arranging Party by Style Me Pretty
Flower Arranging Party Tips from One Kings Lane
Tissue Paper Flower Wall inspired by Lia Griffith
Flower Shears for Cutting Thick Stems
xoxo
~Joanna <3