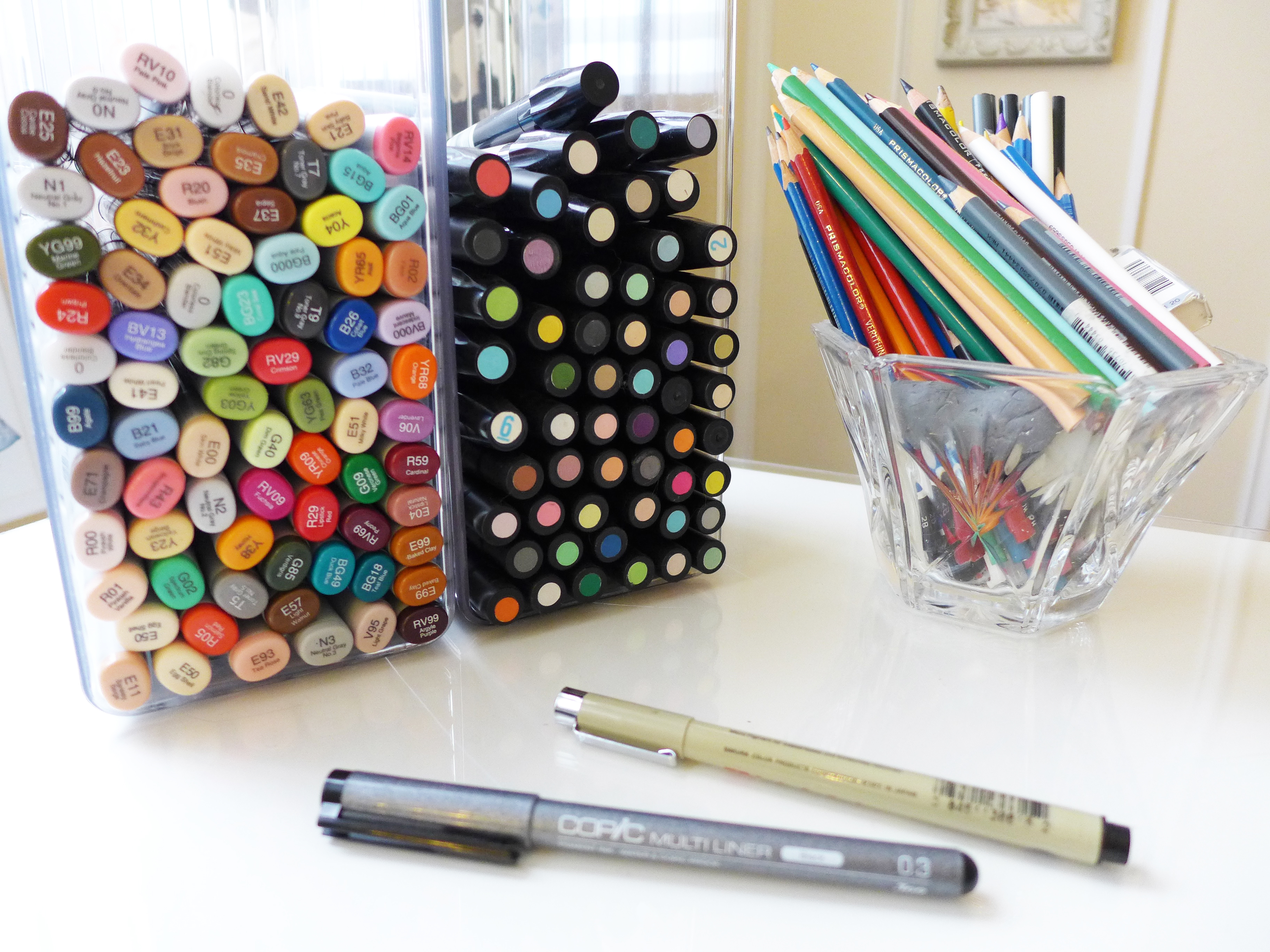 Happy Friday! Hope you had a great week and have fabulous plans for the weekend! I get a lot of comments on Instagram and questions via e-mail asking what materials I use to create my drawings. So for a fun Friday post, I thought I'd share all about my favorite supplies!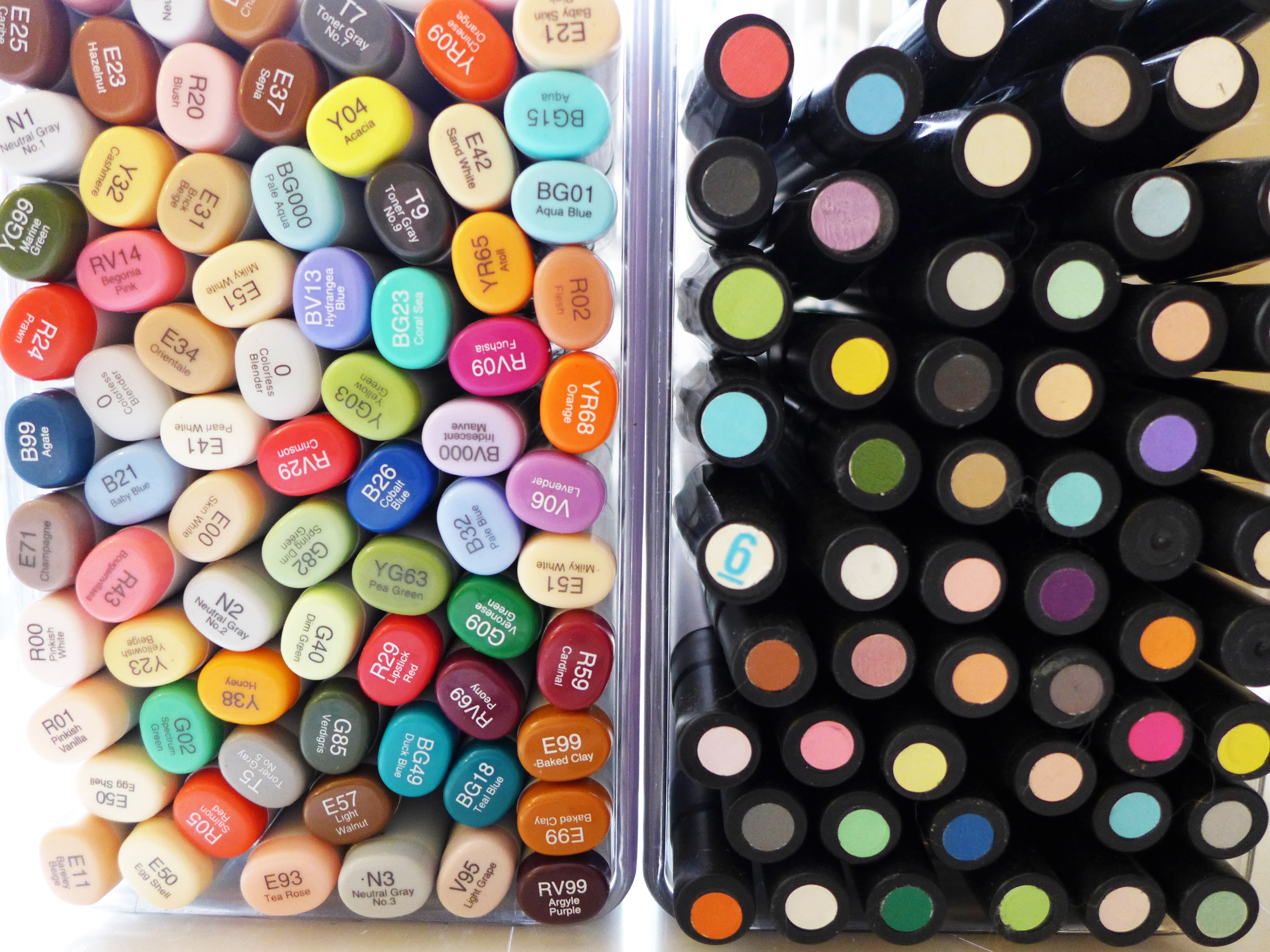 First up, the most important part… Copic Sketch markers. They are definitely my favorite brand and although I have Chartpak and Prismacolor markers too, I can achieve the best blending with Copics. Unfortunately they are also the most expensive =( but I think it's worth it. The brush side on the sketch marker almost feels like painting! If you're going to go for the Copics, be sure to pick up a colorless blender too. It helps blend colors together and can even dilute pigment if you make a little mistake or need to soften the color. My favorite Copics for skin tones are YR000 Silk, E50 Egg Shell, E51 Milky White, E31 Brick Beige, and E35 Chamois and for the perfect pout, R29 Lipstick Red and RV29 Crimson.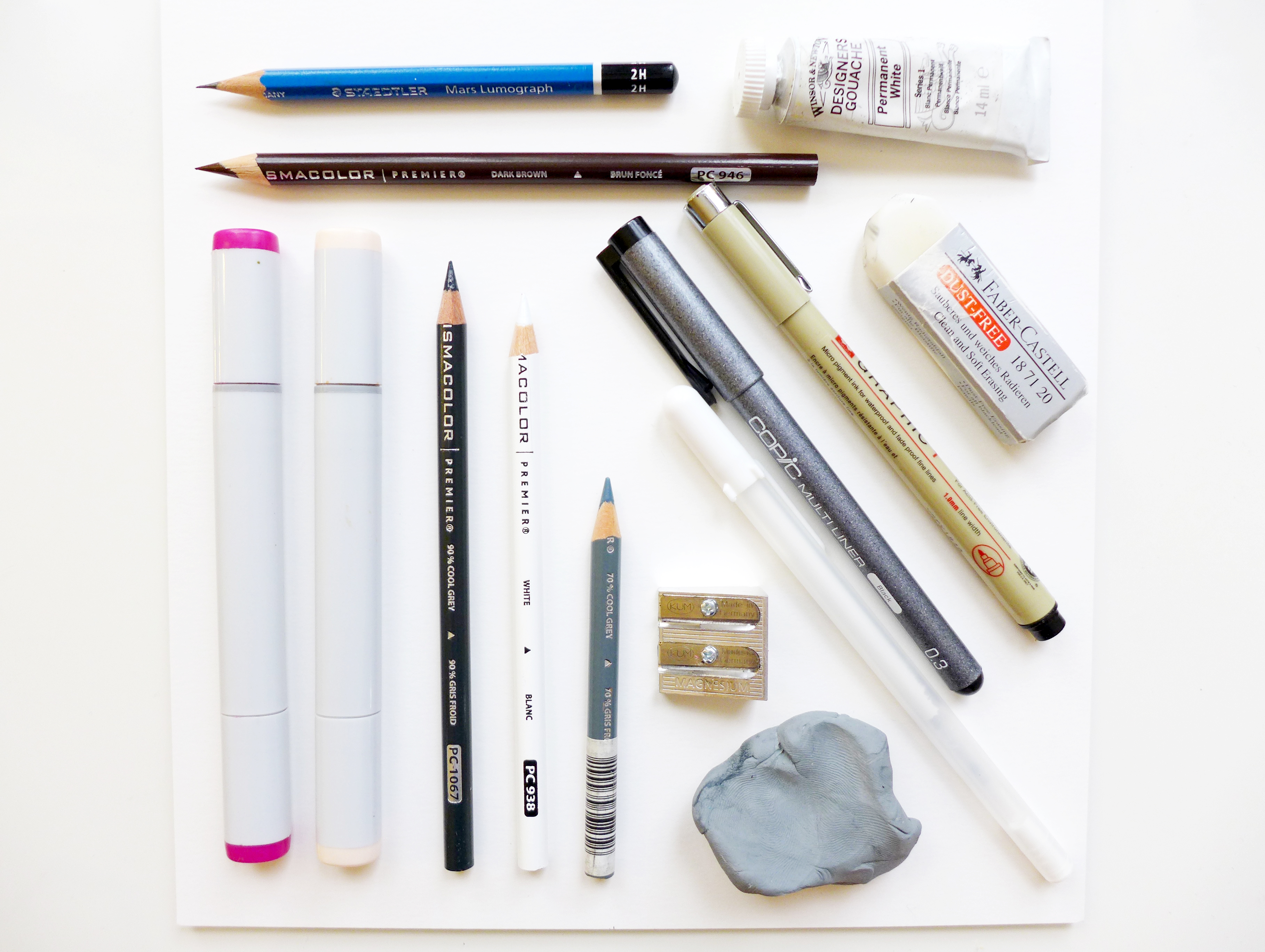 The second most important… paper. I've tried my fair share of papers and it's really hard to find ones that don't bleed and feather when the markers soak in. So far the best ones I've found are both by Canson. My go-to paper for originals is the Canson 150lb. Illustration "FanBoy" paper. I usually work on 9 x 12 size paper and then trim it down if I need to. It's a smooth, acid-free, heavyweight paper and is nice and substantial for original pieces. For practicing and doing rough sketches I use Canson Marker Paper. It has a special coating on it that prevents bleed-through to the other side. You can really move the ink around on this paper which can be fun for blending but can also lead to muddy looking drawings. So experiment and have fun with it!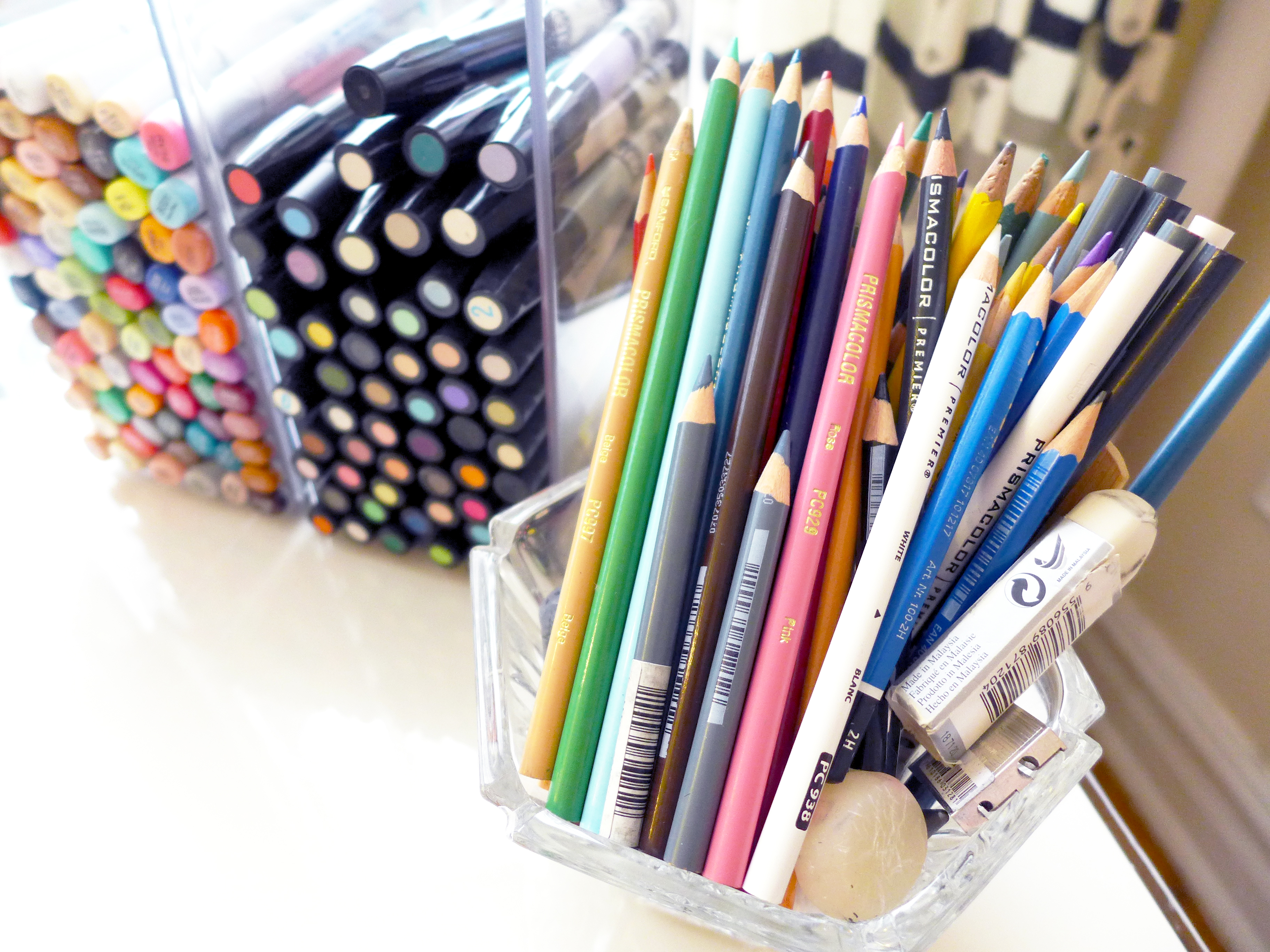 I use colored pencils and ink to do the outlines on all my drawings. I keep going back to Prismacolor pencils because I have my favorite colors for outlining, Black, 90% Cool Grey, and 70% Cool Grey. For highlights I use a white Prismacolor pencil and if crisp white is needed, either a white gouache and tiny paint brush or even a white gel pen for details. For really dark blacks, I sometimes use black Micron pens or Copic pens on outlining but this is used very sparingly.
That's pretty much it! I hope this helps when choosing your own art supplies. It's fun to try new things and experiment with new techniques. Happy sketching!
~Joanna <3