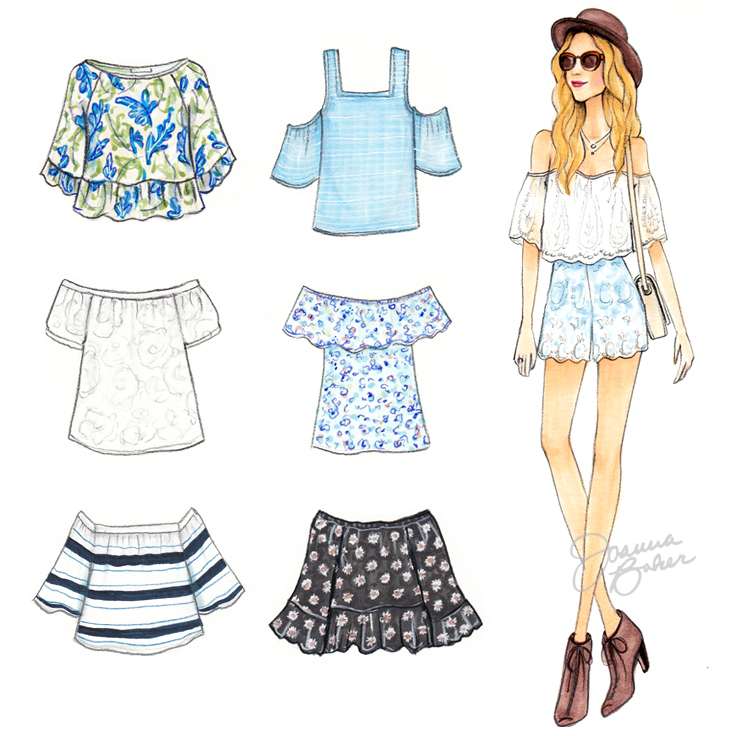 Happy middle of the week! We're half way there =) I'm loving all the off-the-shoulder blouses trending this summer, they're so feminine and pretty! I stumbled upon this look by Caitlin from Dash of Darling and just had to sketch. Lace + eyelet + pale blues + feather whites = perfection. Here are some other off-the-shoulder lovelies I found and have been adding to my summer wish list!
1. Floral Bell Sleeve Blouse from TopShop
2. Cold Shoulder Tee from Urban Outfitters
3.Lace Floral Blouse from Asos
4. Ditzy Floral Top from TopShop
5. Daisy Blouse from TopShop
6. Striped Blouse from Asos
Have a great rest of your week, hope it's happy and productive!
~Joanna <3