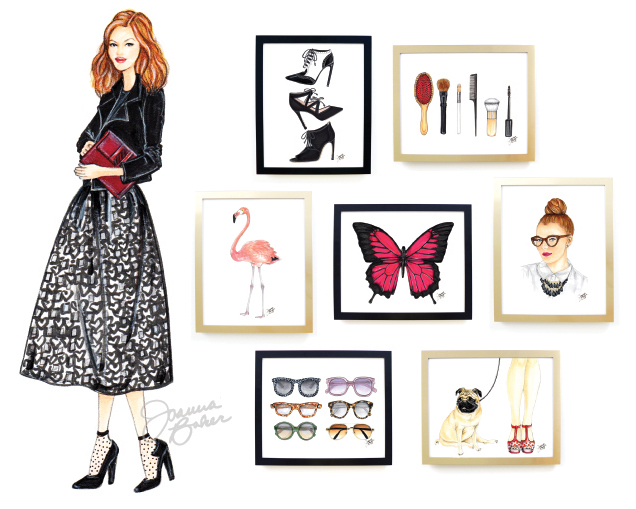 A couple weeks ago I came across Megan's super fun blog, TFDiaries, and absolutely loved this fashion week look of hers. I just had to sketch it! Megan saw my sketch on Instagram and was so excited, we immediately got in touch. In just a weeks time, we met up to brainstorm an illustration giveaway that both our readers could get excited about!
To help celebrate the launch on my online shop, I'm giving away one free item (yes, anything!!) to the winner of the giveaway. To enter, all you have to do is head on over to Megan's blog, be sure to follow me and Megan on Instagram and Twitter and then stop by my online shop to pick out the item that you'd love to win!  Let Megan know which product you would choose from my shop in her blog's comments section. Be sure to enter here by March 30th, 2015 for your chance to win!
That's it! Good luck to my lovely readers, I can't wait to send a lovely, pretty, package off to the lucky winner =) Happy Weekend!!
~Joanna <3