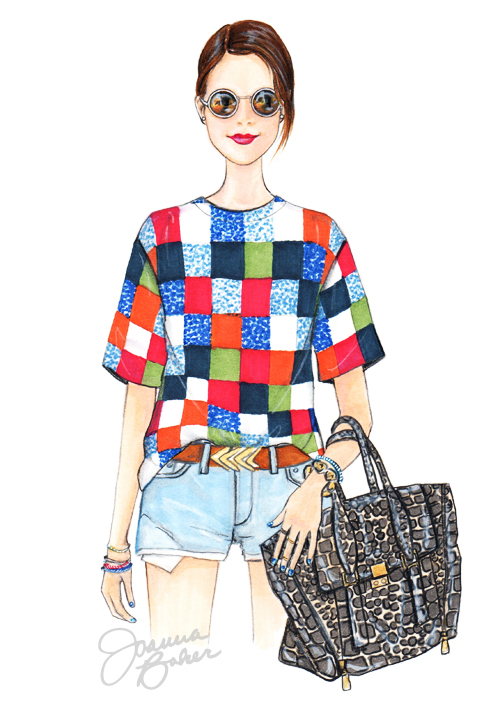 This lovely lady is a very talented friend and former co-worker… and it's about time I turned her into a fashion sketch! Taryn Multack of the fabulous nail art blog Miss Ladyfinger is such an inspiration for me. A couple years back, she left her day job (just in time for fashion week) and took a leap of faith to pursue her nail art career full time.
She's had so much success with followers from around the world, fashion week passes every season since to cover all the amazing nail designs backstage, and dozens of magazine features… even a TV appearance! If you don't already know her, I suggest you hop on over to her blog immediately and check out her twice weekly nail designs for yourself.
When Taryn saw my Instagram post of our mutual friend's custom fashion birthday illustration, she had to have one! And after going through some of her favorite looks to illustrate, she left it up to me to decide, so I surprised her with this one from NYFW. It's definitely not fall-like, but I couldn't get over the color in this vintage top. I knew it would make for a fun illustration!
I hope you have a great Tuesday, here's hoping this week is a short one… lately I've been living for weekends. I should really just wear this sweatshirt 24/7 =)
~Joanna <3
P.S. If you'd like a custom illustration similar to Taryn's, contact me for more info!