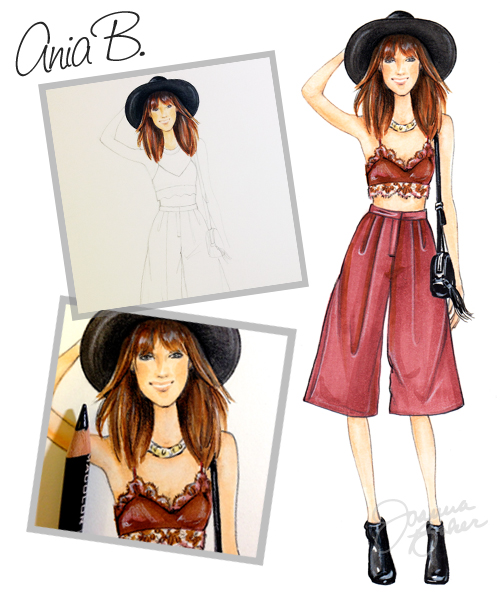 Happy October! I know I'm late to ring in the new month… nearly a half month late, yikes! My fashion design day job has literally taken over my life the past couple weeks and I just now had a moment to decompress from the stress and sketch some pretty things!
And the perfect way to celebrate the *half way point of a* new month? Sketching a chic fall transitional look by Ania B! After the lovely model/blogger wrote a sweet comment on my last Instagram post, I went over to check out her site and found a beautiful, of-the-moment fashion, and personal style blog. You should definitely have a look for yourself!
It's so great making connections over Instagram and I love making new blog friends. Thanks, Ania for being this week's blogger inspiration!
~Joanna <3