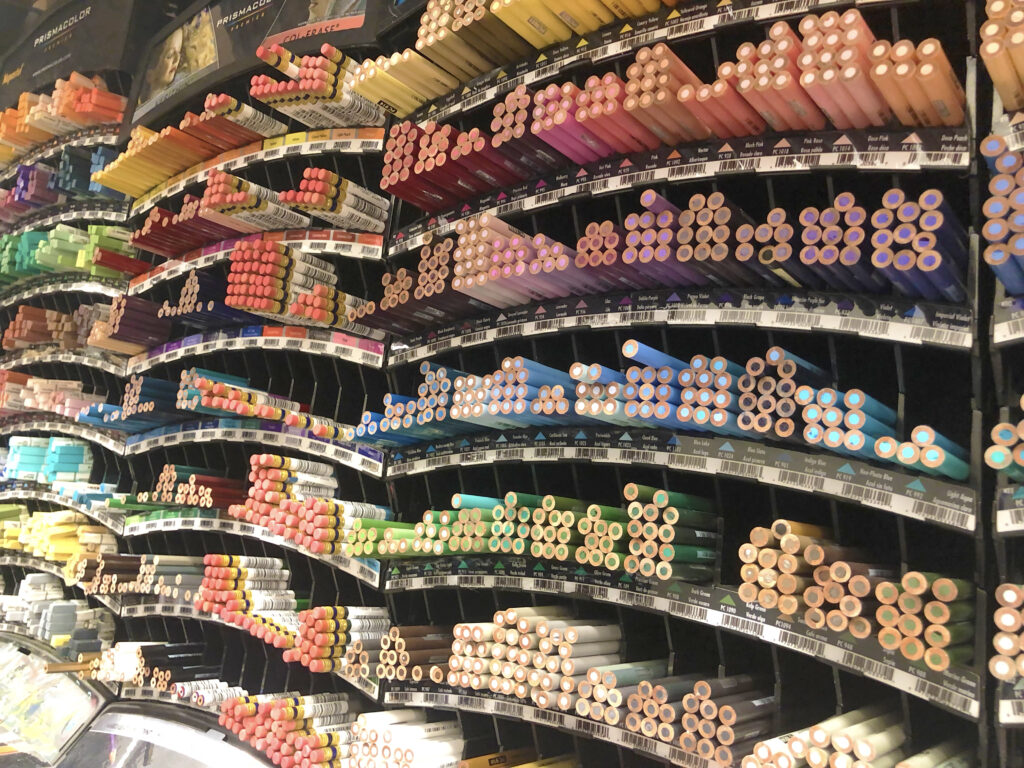 Let's face it, the art store can be an overwhelming place! It's easy to get distracted and excited by so many pretty and colorful things, especially when you're just beginning your creative journey…
One way I like to avoid art store overwhelm is to gather only the supplies I need for one specific project. Instead of trying to buy a whole collection of a bunch of different supplies, just get the specific colors or tools you need to create a single piece of artwork. You can find a linked list with all my favorite supplies here.
This is actually how I've built up my entire Copic Sketch marker collection, color by color, based on what I was trying to create at the time. As long as you're creating something that appeals to you, you'll always be buying colors that you love and will use again and again.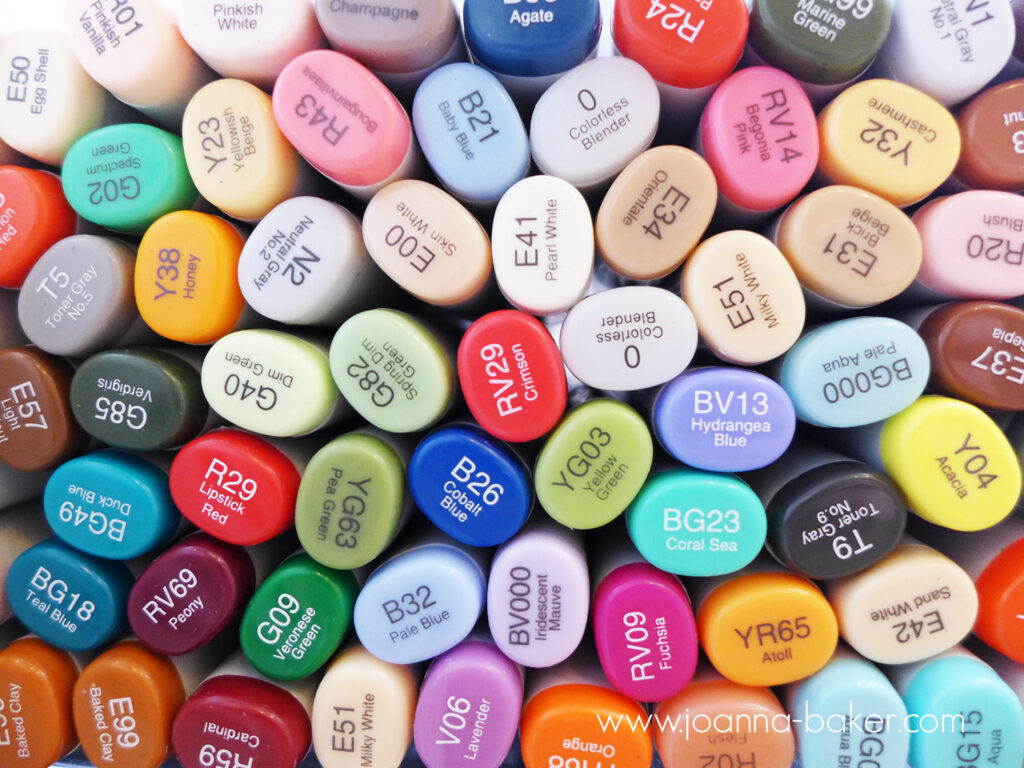 I often get asked by students whether or not they should buy colors in sets (i.e. a set of Copics, colored pencils, etc). While there are some sets that do make it economical to purchase them all at once, just make sure that the set you plan on buying has a majority of colors you'll use so you aren't paying for colors that will just sit idle and take up space.
I always bring a sheet of my favorite paper with me to the art supply store, especially if I plan on purchasing markers or colored pencils. The end caps or preview colors on many art supplies don't well represent the color they actually are so I make sure to test my markers out on the paper I plan to use while I'm in the store. If you don't have a sheet of paper, ask one of the store clerks, they are usually happy to provide them.
Keep these things in mind the next time you head to your favorite art supply store to help combat art store overwhelm! And let me know in the comments below if you have any other tips you'd like to share =)
xoxo