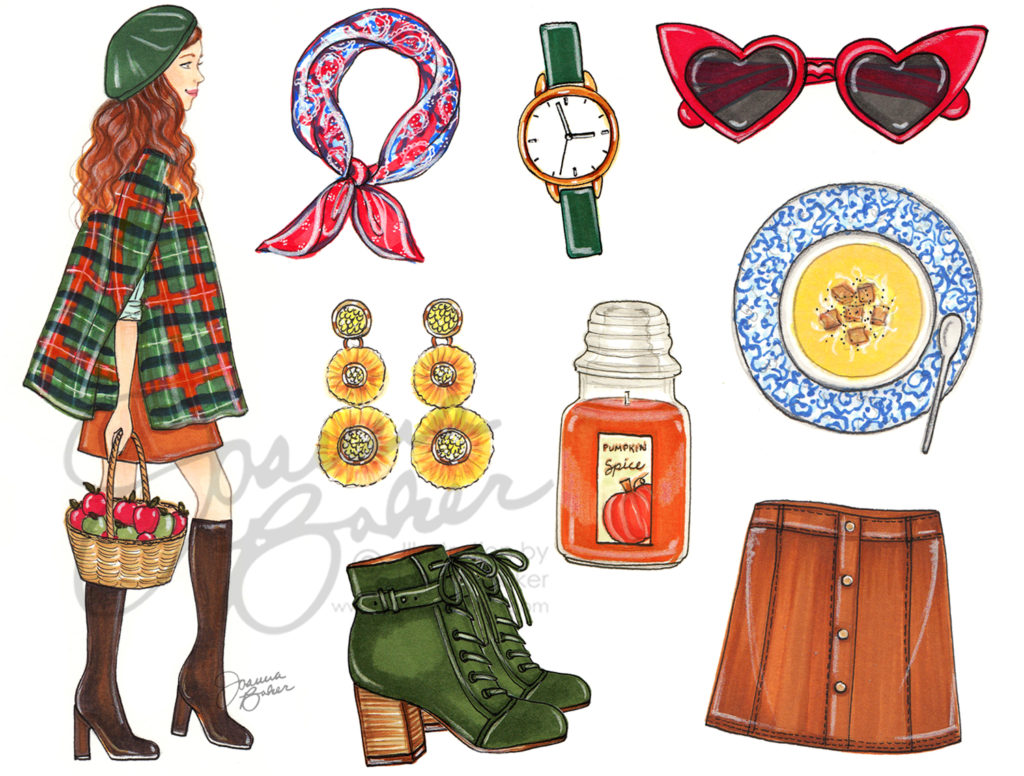 Happy September 1st!! Time to turn your Favorite Things Calendar to the new month. Fall is officially right around the corner and even though we still have beautifully mild summer weather in NYC, I'm looking forward to those chilly nights, sweater weather, butternut squash soup and pumpkin flavored everything!
If you're going to be in the area today, be sure to stop by 77th and Columbus on the Upper West Side for my End of Summer Pop Up Shop today! It's from 10:00am – 5:30pm and I'm offering deep discounts on a selection of prints that will be retiring soon. If you can't make it, there is still time to shop the online End of Summer sale on my website and Etsy shop! And all orders $35 and over quality for free standard shipping, yay!
The new coloring template for September goes out today at noon, so be sure to sign up for the mailing list before then so you don't miss it. This one is a fun fall themed shoe and I can't wait to see what you create this month =)
I hope to see some of your happy faces today at the Pop Up! It's going to be a beautiful day to spend outside, let's soak up the last of summer together!