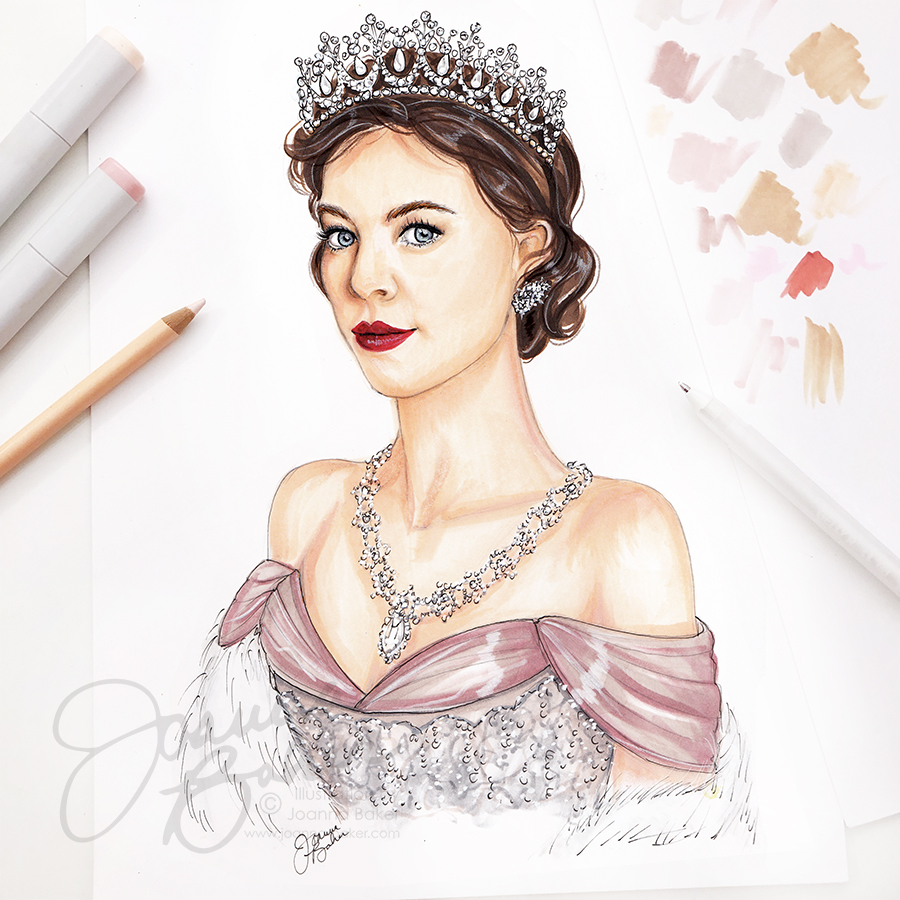 The past couple days, I've been rewatching every episode of The Crown in anticipation for the new season coming in November! While the cast is changing and the timeline is fast forwarding a couple decades, I'm excited to see where the story picks up and how the new actors carry their roles…
I remember shedding a few tears the last time I watched The Crown and it happened again this time, Vanessa Kirby just has a way with her role as Princess Margaret! Claire Foy is also uber talented and part of me wishes both actresses were going to be in at least one more season…. but I'm still excited for Season 3!
The costumes are absolutely stunning and while I sketched Claire Foy as Queen Elizabeth the first time I saw the show, I decided to sketch Princess Margaret the second time around. I think they're actually both wearing the Lover's Knot tiara (my favorite! And Princess Di and Duchess Kate's fav too!) although I sketched it a bit different both times, haha there are just too many sparkly jewels to keep track of!
Are you excited to watch the new season? I'm a sucker for any and all historical dramas, especially those with gorgeous costume inspiration. Hope you all have a great start to your week!
xoxo