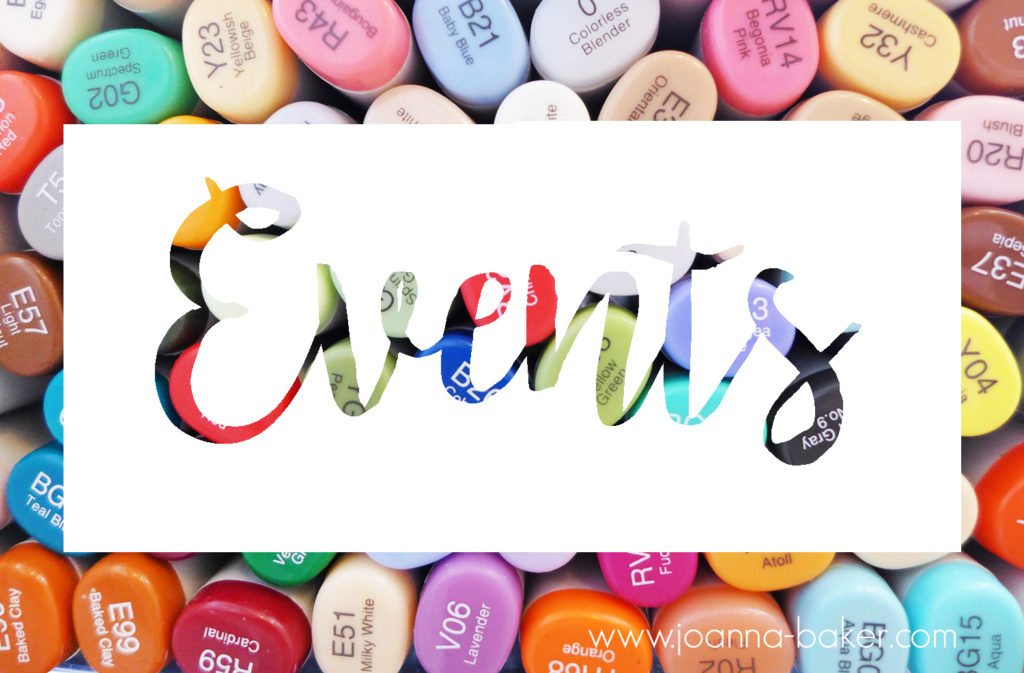 Happy weekend! I hope everyone had a great week. I've been dialed into creating new illustrations and designs for the holidays and I'm so happy to be working this early and getting ahead. To stay inspired (in the middle of October), I lit a winter pine candle, listened to Christmas music and had the Nutcracker ballet playing in the background… whatever it takes! =) Since the holidays are just around the corner and the next couple months are going to be packed with exciting things,  I wanted to check in and give you a heads up on some of the big events I have planned…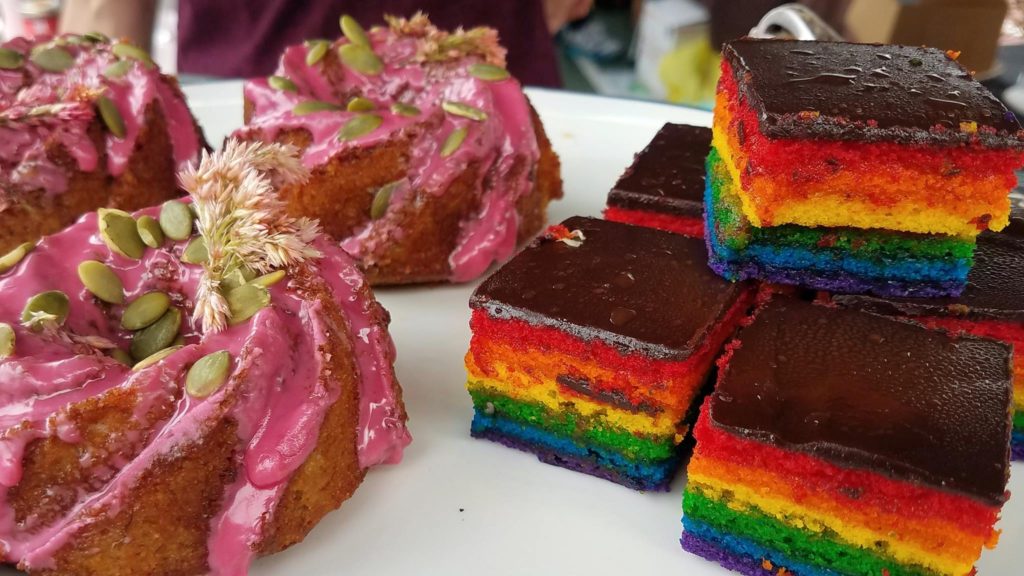 TOMORROW! I'll be back at Grand Bazaar for their annual Artisanal Sweet Treats Bazaar on October 21st 2018. This is one of my favorite events because all of the food vendors bring their sweetest and most delicious treats. So yummy! I'll have all of my latest prints, stationery, mugs and stickers along with a restock of all my calendars. We sold out last Sunday but I'm bringing a few more this time so be sure to shop early in case I run out again. Hope to see you there!
Artisanal Sweet Treats Bazaar 
100 W 77th St (and Columbus Ave)
New York, New York 10024
Sunday, October 21st
10:00am – 5:30pm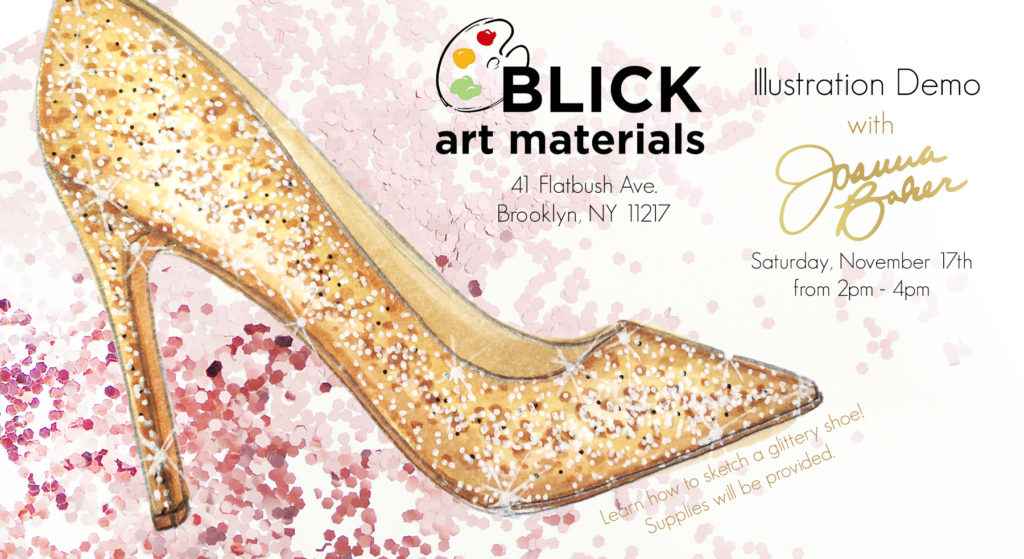 Yay, my first ever live demo! I'm thrilled to be partnering with my favorite art store to help celebrate the grand opening of their new location in Flatbush, Brooklyn! Blick is my one stop shop for drawing supplies including my beloved Copics and I'm excited to demo how I sketch a glittery gold shoe with Copic sketch markers, colored pencils, and ink. I'll have more details soon with a link to sign up as spots will be limited. Supplies will be provided so this is the perfect way to test out Copic markers before committing to buy them. Plus, I'll be on hand to answer rendering questions and help you improve your marker technique. Make sure to sign up for my mailing list so you'll be the first to get the link when the sign up list goes live!
Blick Art Materials 
41 Flatbush Ave.
Brooklyn, NY 11217
Saturday, November 17th
2:00pm – 4:00pm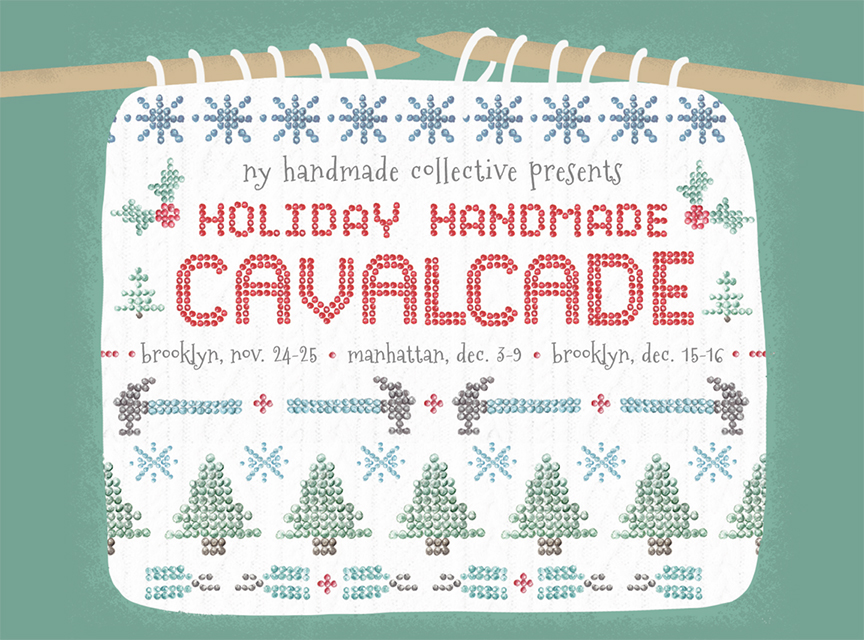 And perhaps the biggest news of all! Like I mentioned, this is the earliest I've ever worked on holiday products and it feels great to be ahead of the game this year, but I've been busy working because the pressure is on! This holiday season is a big one. For the first time ever, I'll have a week long home at Chelsea Market! That's right, every day of the week from December 3rd through December 9th, you can shop all my illustrated holiday gifts in person at Chelsea Market along with many other makers from New York Handmade Collective. I'm so excited for this and am busy planning and prepping all new products and displays. I can't wait to share everything with you!
Chelsea Market 
75 9th Ave.
New York, NY 10011
December 3 – 9th
M-F 10:30am – 7:30pm
Sat: 10am – 7:30pm
Sun: 10:30am – 7pm
Mark your calendars and get ready for a fabulous holiday season ahead, I can't wait to see you tomorrow!
xoxo,
~Joanna <3
SaveSave
SaveSave
SaveSave