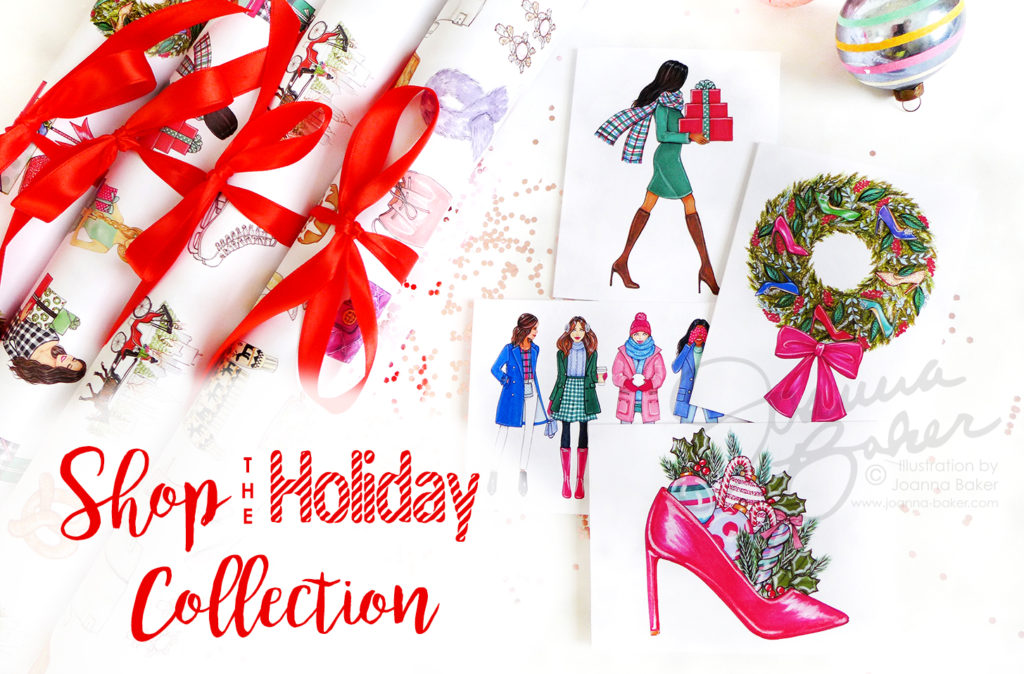 I've been so busy working on new designs that I forgot to wish you a happy November here on the blog! It's been a race to the finish line for sure, but it feels so good to have this project out in the world and I can't wait to see what you think.. the Holiday Collection is officially here!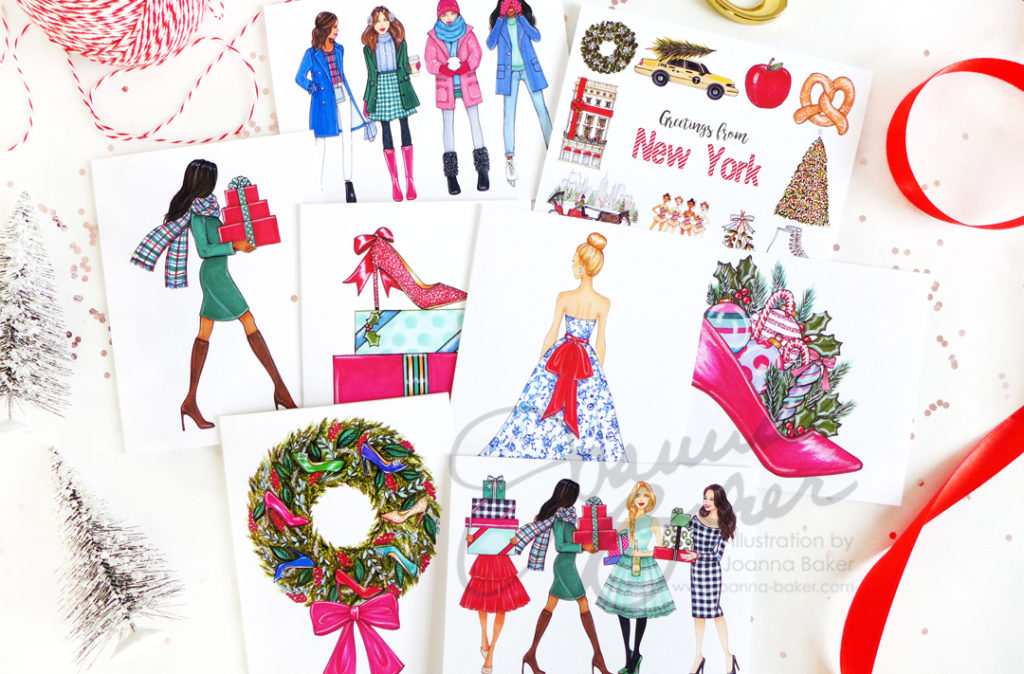 This is my biggest collection to date, there are so many new illustrations, I almost felt like I was creating another calendar =) With over a dozen new holiday greeting cards, two different types of gift labels, holiday stickers, four wrapping paper designs, and many art prints, there is a lot look at and choose from! I'm extra excited to share my wrapping paper designs. I've wanted to try gift wrap for a couple years now and I finally decided to go for it this year. I think the designs turned out so cute… and I know the Christmas in New York gift wrap will be around all our presents this year!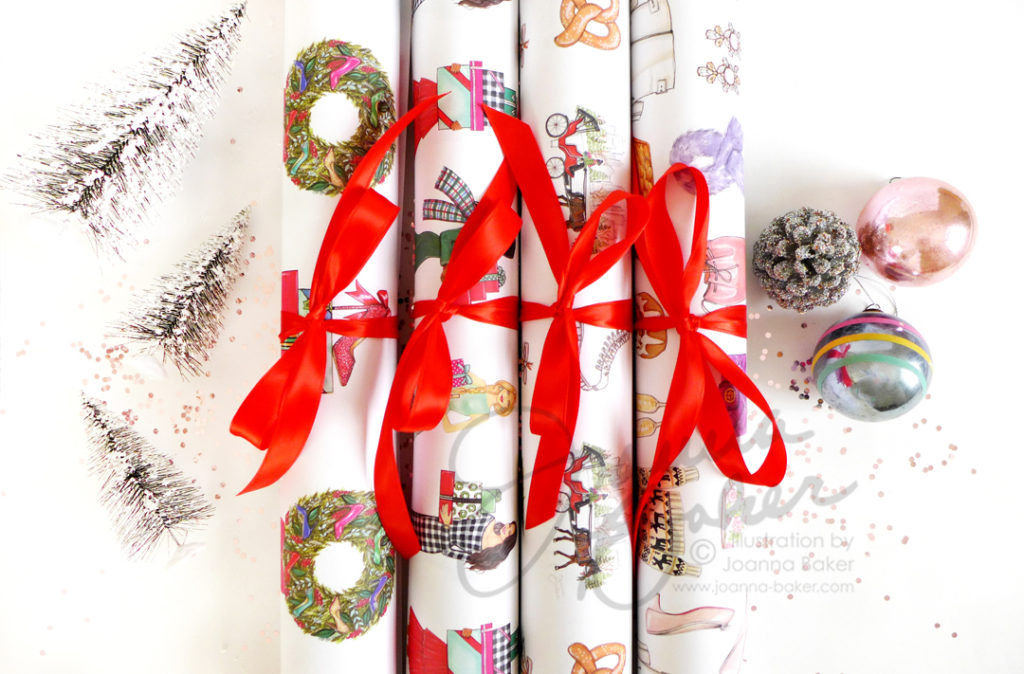 How fun are these little gift labels for adorning your holiday presents? Theres's also a NYC themed set to match the wrapping paper.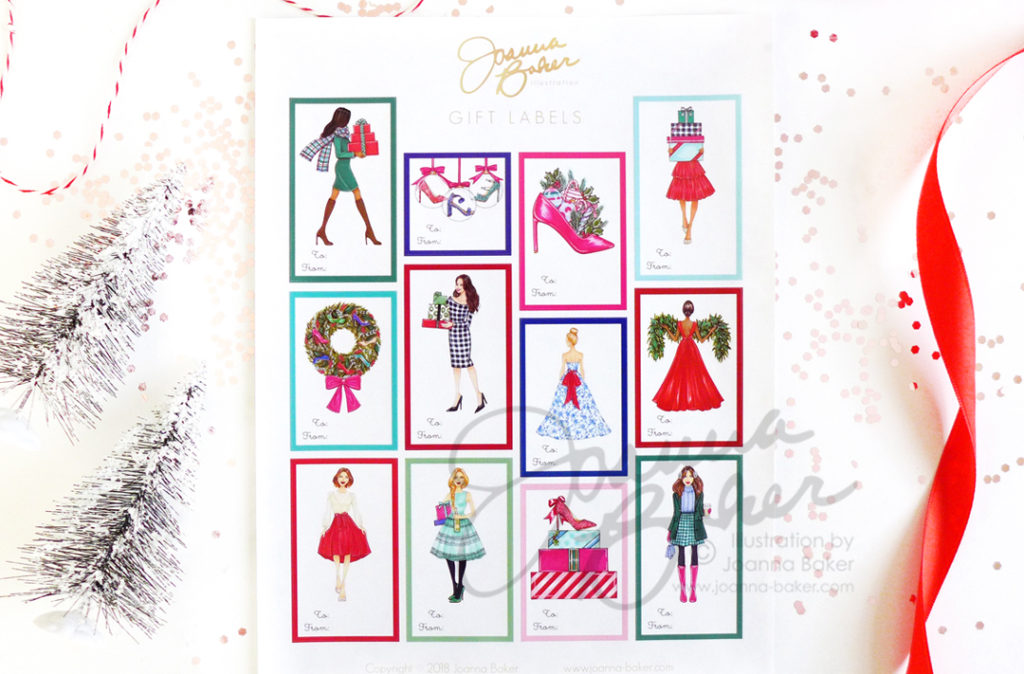 All the holiday cards are available individually or as a set of 8. You can also customize your own and choose up to eight different designs to create your own set.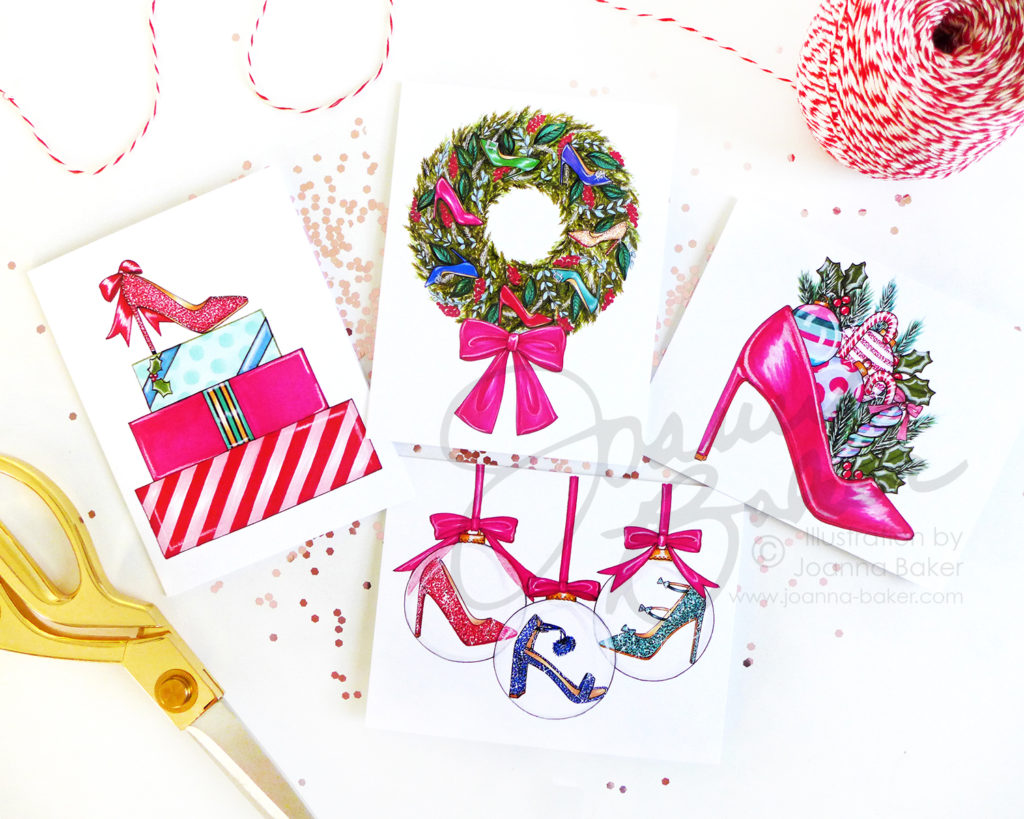 There are two pre-made sets in the shop: one with the merry gifter fashion illustrations and the other with shoe inspired illustrations. Two of the fashion illustration holiday cards are also semi-customizable with different skin tones and hair colors.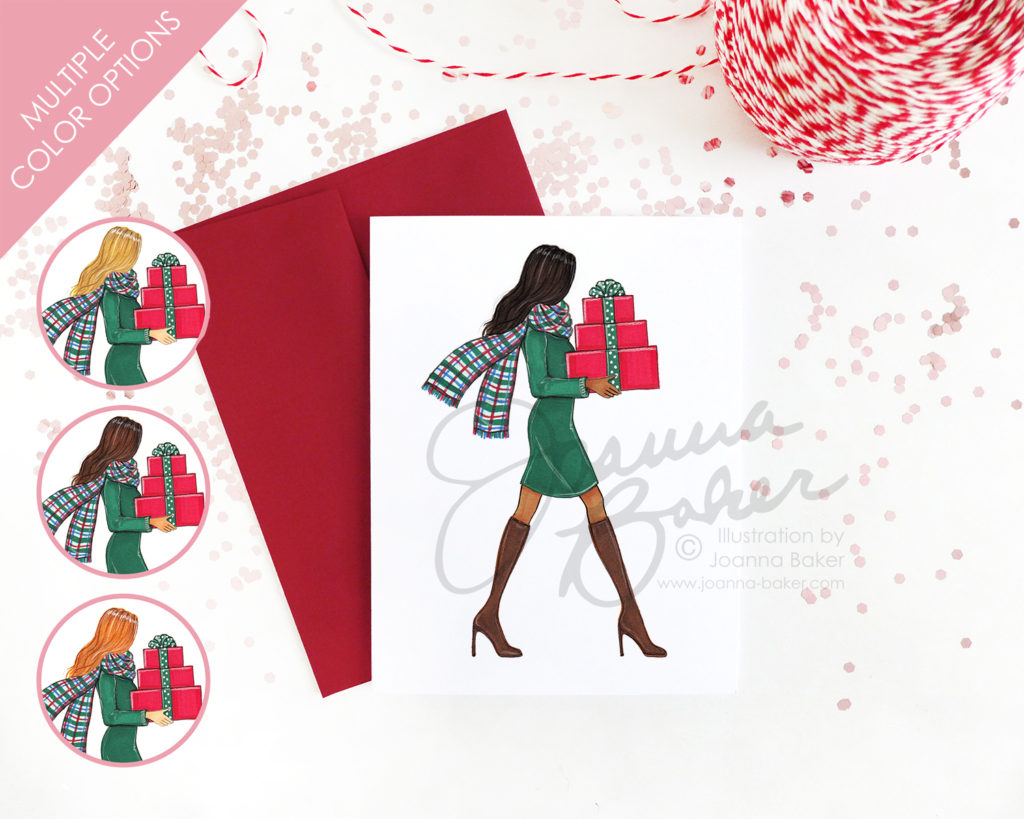 Hop on over to the shop or stop by Etsy and let me know which designs are your favorites! If you'll be in the NYC area this holiday season and would like to shop in person, be sure to mark your calendar for December 3rd – 9th, because I'll have a week long holiday home base at Chelsea Market! All of my scheduled (and last minute) events are posted here. Thanks so much for letting me share the highlights of the new collection with you, I hope you have a relaxing rest of your Sunday! I'm off to take an afternoon nap =)
xoxo
~Joanna
SaveSave
SaveSave
SaveSave