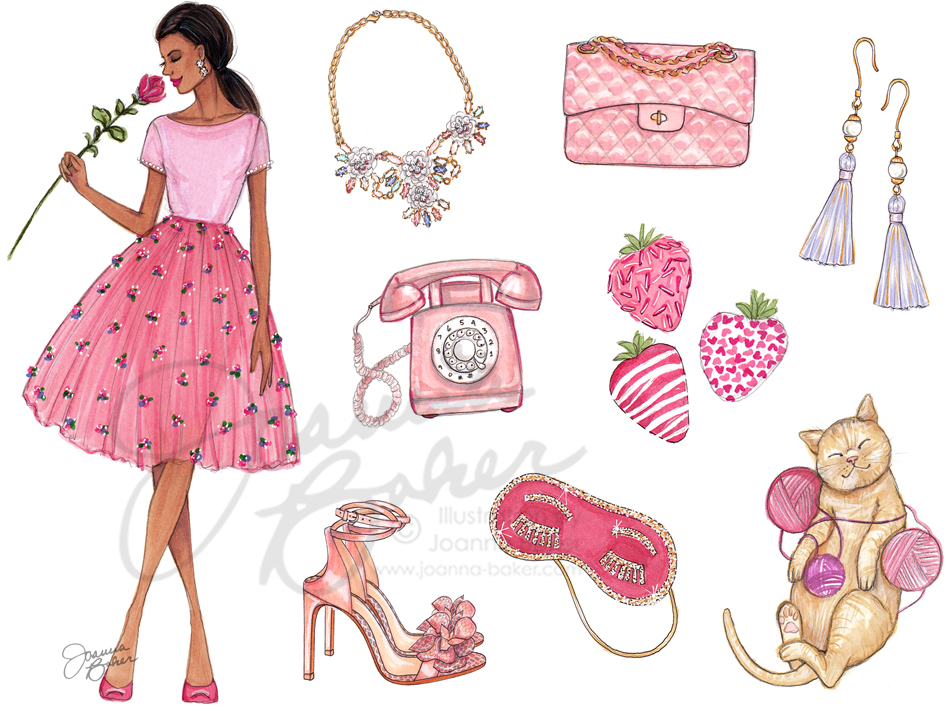 Happy new month! It's time to turn your favorite things calendar to February! I had a lot of fun illustrating all the favorite things for this month… the inspiration was a valentine's themed version of Breakfast at Tiffany's!
From the sleep mask to the telephone… I even included Cat! She's the cutest and happiest little tabby cat and the first feline to make her debut in a Favorite Things calendar. I don't know what took me so long as I'm clearly a cat person =)
I hope you all have a wonderful February and if you celebrate Valentine's Day or not, I hope this month is full of love and good vibes!
xoxo
~Joanna <3
P.S. – There are still a handful of wall calendars left (desk calendars are sold out) on Etsy! And they're now 20% off! Scoop one up before they sell out!
SaveSave