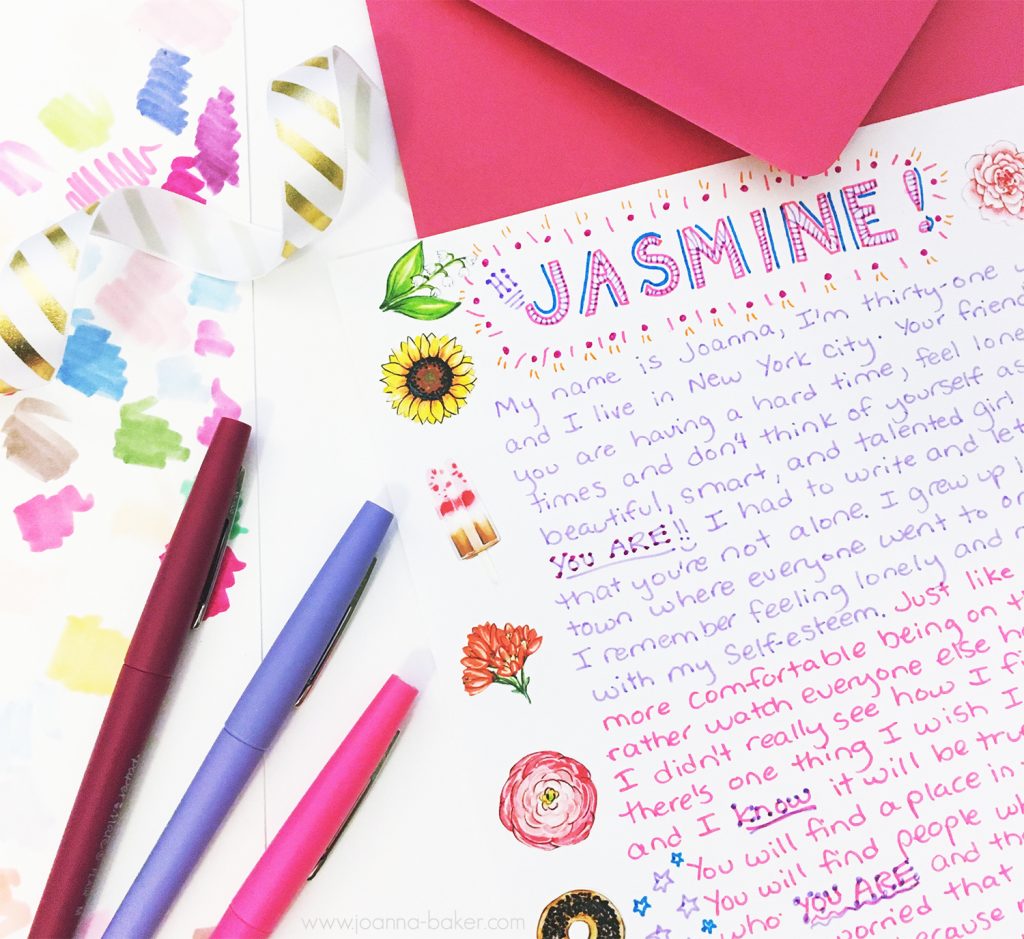 Hi friends! I just participated in an amazing project that I really want to share with you all. A lovely customer from one of my shows, Elizabeth, reached out to me and asked if I'd like to contribute to an initiative that her friend, Whitney had founded. It's called The Letter Project and it's all about women helping other women and girls by writing encouraging letters to one another in times of hardship and stress. It's really such a cool idea and you can read more about it here…
I just finished up my letter to a young girl struggling through her teenage years and I hope that when she gets it, she smiles (because of all those stickers I put on there!) and that it makes her feel a little less alone.
The idea behind this project is so simple, yet so incredibly powerful. I truly believe, especially given the social & political climate in the world right now, that the only way we're going to get through this in one piece is to share our stories, connect with one another, and lift each other up!
If you'd like to participate in The Letter Project by either submitting someone you know who is going through a hard time, if you'd like to be a letter writer yourself, or would like to host a "Write Night", be sure to reach out to Whitney and her team! It feels great to send out positive vibes into the world and the more joy we can bring to one another, the better!
Have a lovely rest of your week!
xoxo
~Joanna <3
SaveSave
SaveSave
SaveSave