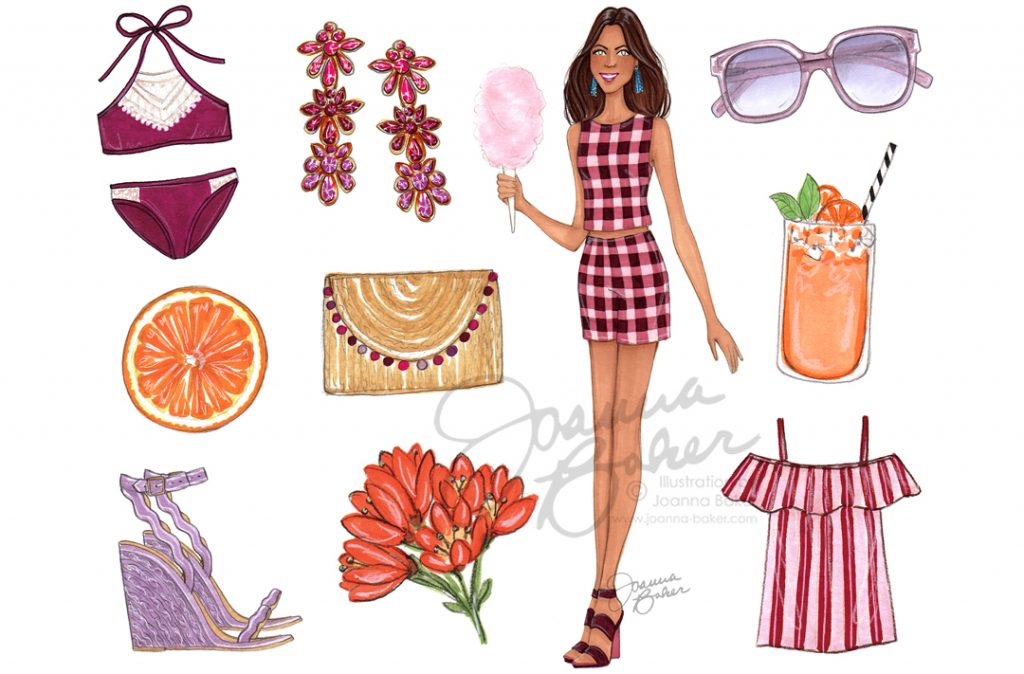 August! The vacay month, the time for rest and relaxation… that is if you aren't working hard predicting 2018 and sketching away for the new calendar! =) Even so, hubby and I decided that for the next three weekends, we're going to the beach. We still haven't been able to get there which is so silly, it's only an hour drive!
I've still got some summer favorites on my list that we haven't done yet. I keep having to remind myself that there's still a whole month left, even though all the retail stores would have us thinking otherwise. August is the month of Summer Streets in NYC which we both love and would like to walk one time and bike the next. I still want to have an Upper East Side day and go to all our favorite spots in our old neighborhood, including the row boats in Central Park. FYI the ice cream truck at 79th and 5th has THE BEST soft serve. We always try to go a couple times during the summer, and it's always worth the trip.
What are your favorite summer things to do? Are you all ready for fall or still clinging to this warm weather? =) Either way, I hope you have a great month ahead, relax and rest up for the crazy busy fall season!
xoxo,
~Joanna <3