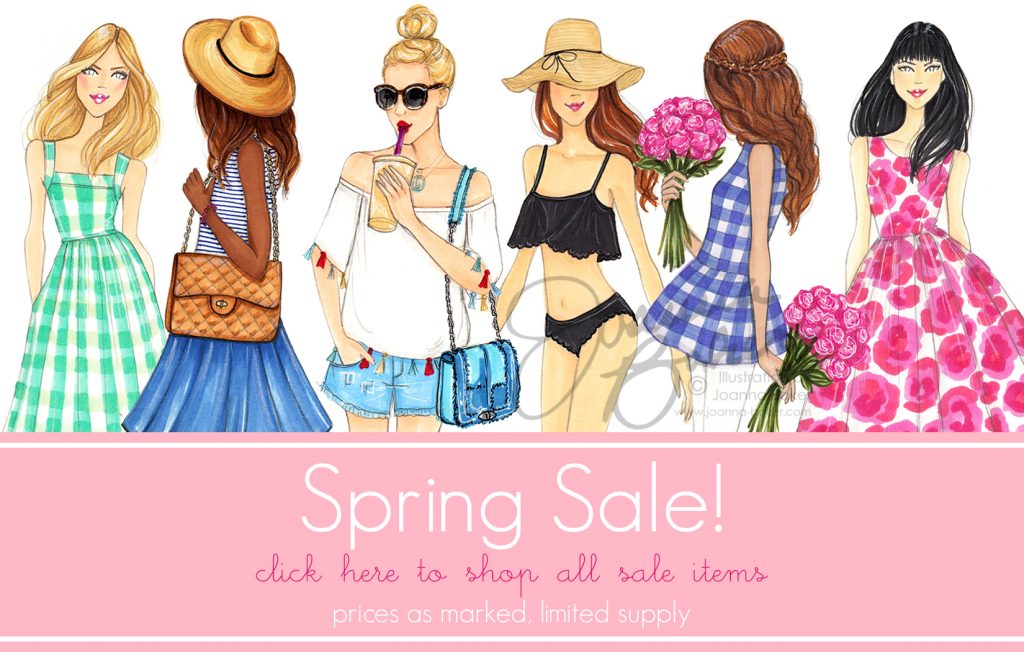 Hello Lovelies and happy new week! I'm preparing to launch some new prints and products coming soon (check my Insta Stories for a sneak peek @joannabaker) and in order to make room for brand new things, I'm clearing out some of my favorites and putting them on sale!
All of my coasters, mugs, journals and a selection of stationery is now on sale in my Etsy shop. You can also find a sale section at www.joanna-baker.com. Supplies are limited so once the items sell out, they'll be gone for good! Be sure to stock up, the coasters are 50% off right now and they are perfect for summer soirees!
In addition to the spring sale, I'm excited to announce that I'll be participating in the Grand Bazaar again this Sunday, May 21st, for their Craft Market Pop Up. It's from 10am – 5:30pm at 77th and Columbus in Manhattan. I'll also be back at the same place and time the following  Sunday, May 28th. Be the first to see it all, I hope to see you there!
xoxo
~Joanna <3