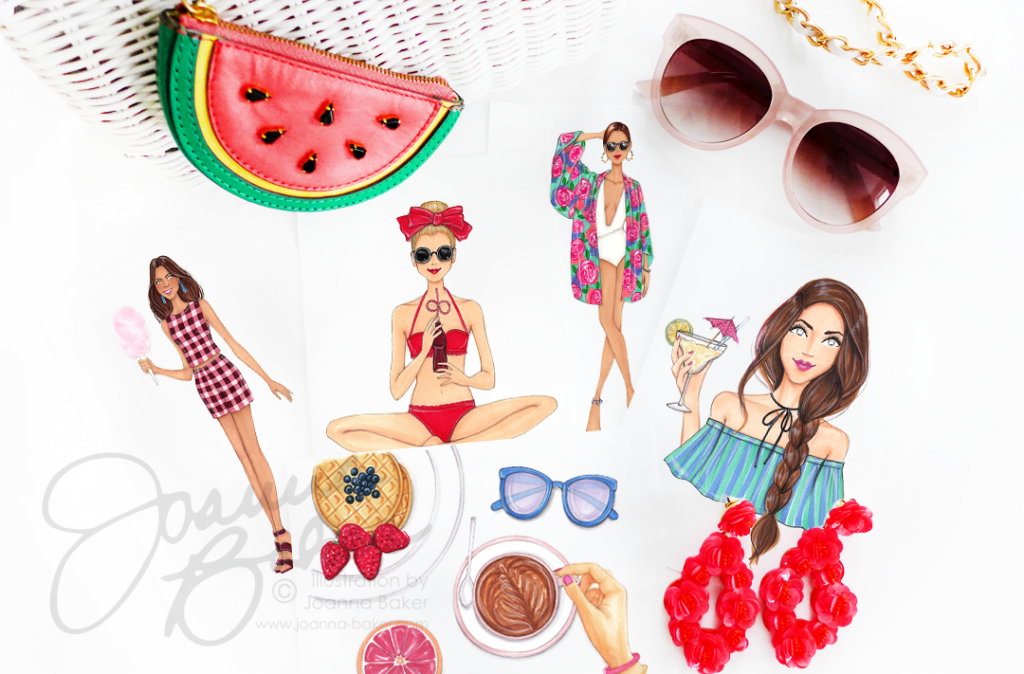 Hi lovelies! I'm here to report that yesterday's Ready, Set, Summer Craft Market with Grand Bazaar NYC was an amazing success! It was definitely the best event I've had so far and it was so great meeting all of you and talking about my illustration process, hearing what dogs you'd like me to add to my list of "city dogs", and getting your wonderful feedback on my brand new stickers!
We couldn't have had better weather for the event and I'm looking forward to doing it all over again this coming Sunday, May 28th! Same time (10am-5:30pm) and same place (77th and Columbus in Manhattan). Be sure to come hungry!
I'm also excited to launch a few new prints for summer on my website and in my Etsy shop. Some of the prints are straight from the 2017 Favorite Things Calendar. I plan on releasing all of the calendar girls as prints throughout the year.
I hope you all have a great week ahead! Stayed tuned to Instagram tomorrow for a brand new #tuesdayshoesday post! =)
xoxo
~Joanna <3