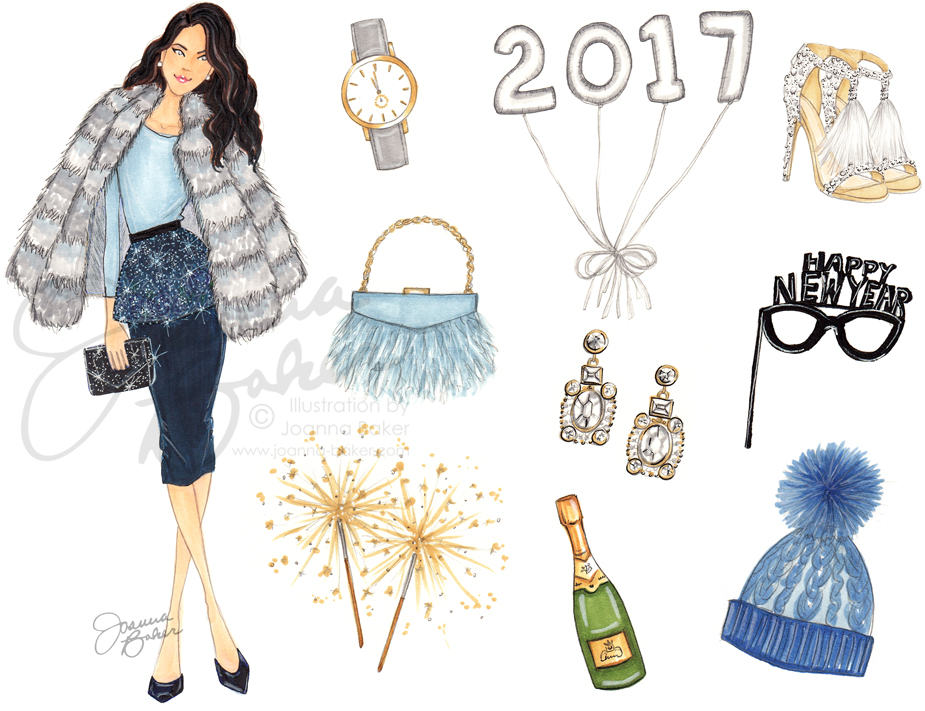 Cheers to 2017!! I hope you had a fabulous New Year's celebration and a happy holiday season with family and friends =) I love taking a break to relax and celebrate but I also love the feeling of coming back, starting fresh, and feeling energized to tackle a new year…
 This month I plan on taking inventory (and hosting a major sale!), doing a bit of pre-spring cleaning, and clearing out the old to make way for new. If you didn't already purchase your copy of the Favorite Things Calendar for 2017 (January featured above), be sure to stop by my Etsy shop. While the calendars are all sold out on www.joanna-baker.com, there are currently only three left in my Etsy shop and they are on SUPER sale! Pick yours up before they're gone!!
I hope you have a productive first week of the new year and thank you so much for following along on my journey into 2017!
xoxo
~Joanna <3