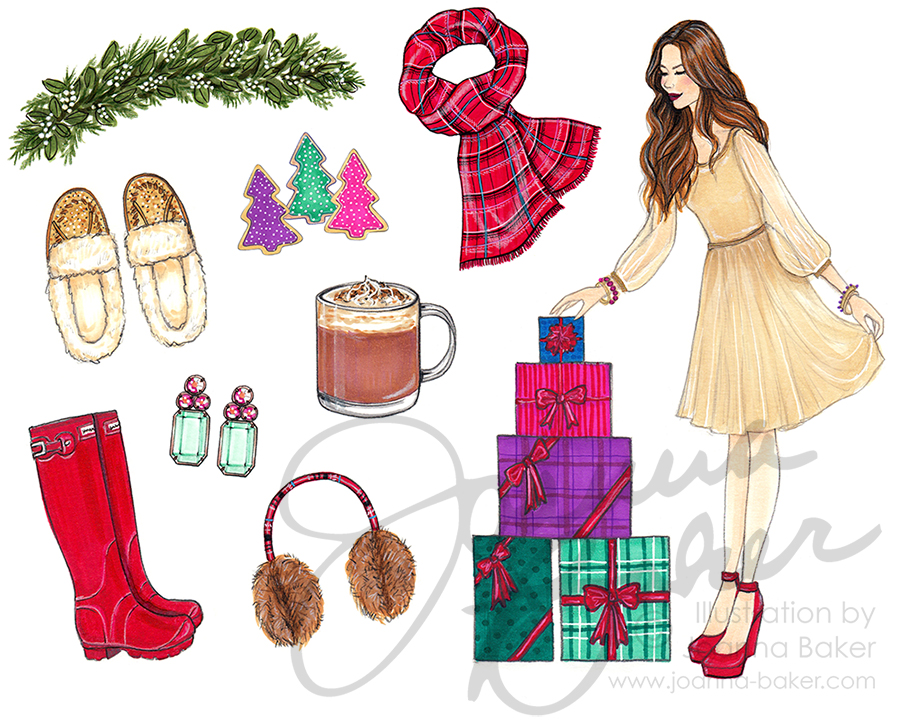 It's the last month in 2016 and the December calendar girl has been waiting all year for this one! =) I can't believe it's almost time to switch to the new 2017 Favorite Things Calendar. I love New York during the holidays and am excited to announce that I'll be participating in the Holiday Renegade Craft Fair Pop Ups the second weekend in December!
I'll be at booth #54 on December 10th and 11th from 11am-7pm at Industry City in Brooklyn, New York. If you're in the area, be sure to stop by and say hi! My booth will be stocked with holiday cards and fabulous gifts. I'll even be debuting new luggage tags which I can't wait to share with you soon.
I hope you have a great start to the new month!
xoxo
~Joanna <3