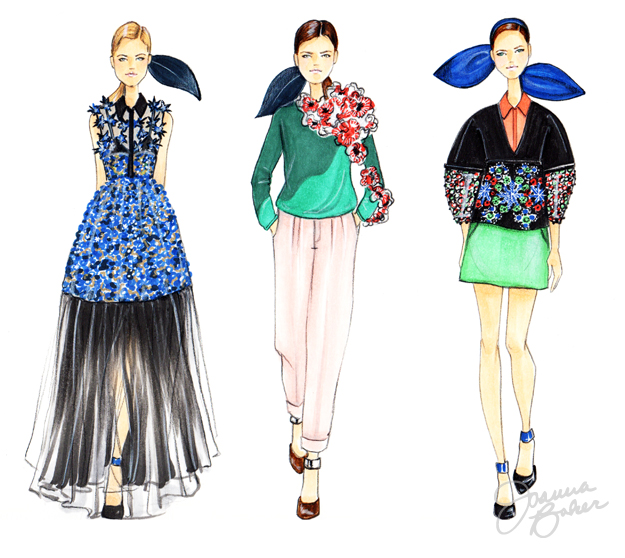 Maybe it was the beautiful white forest backdrop or how slowly each model navigated the wintery set, but something about the Delpozo show on Thursday was absolutely enchanting. I'm usually drawn to feminine silhouettes and graceful details but Delpozo's looks were so intricate and the shapes wonderfully exaggerated, I just had to draw my favorites!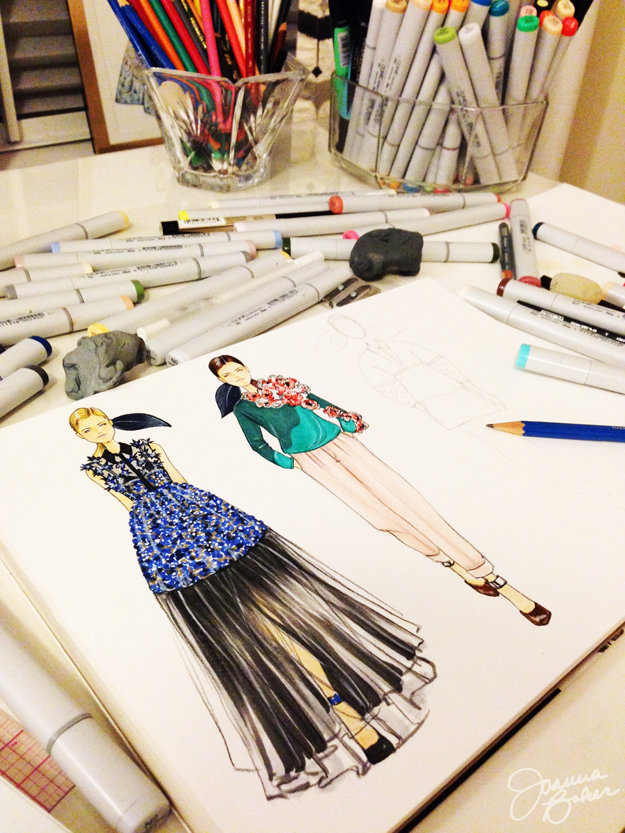 From left to right, Look 35, Look 4, and Look 32. The beading detail and knitwear effects were stunning… and so much fun to render! Did you have any favorites from New York Fashion Week?? I wonder if we'll see any Oscar gowns straight off the runways…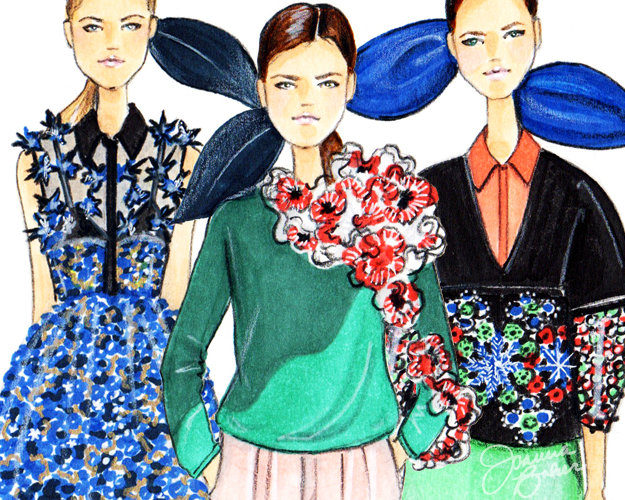 I'm off to Sunday brunch, then perhaps a quick trip to H&M to see Miss Ladyfinger in Time Square doing nails for the award show tonight. Maybe I'll see you there!
~Joanna <3