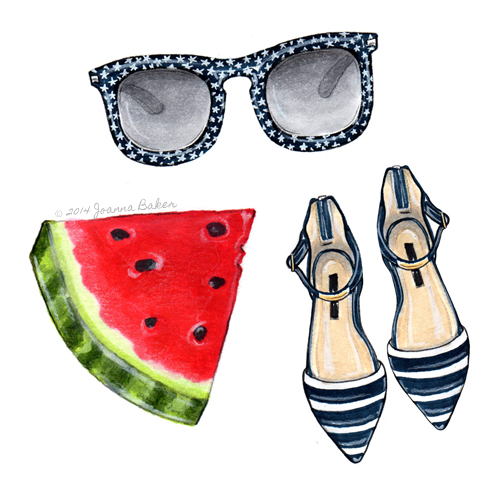 So the original plan was to fly and visit my parents for the Fourth of July… Mom's hydrangeas in full bloom, feeding carrots to the horses down the road, early morning plane rides with Dad over the tributaries of the Potomac… all wonderful, lovely, relaxing country things.
And it started off fine, I was able to leave work early and arrive at LaGuardia in plenty of time thanks to the new Q70. I looked at the departure list and it was very ominous… most flights were cancelled with the exception of mine and about four others. I held on to hope that Hurricane Arthur would not keep me from my wonderful three-day countryside escape but alas, two hours later my flight was cancelled along with everyone else's.
So I'm back in my rainy Manhattan, but it's not going to stop me from enjoying our Fourth! The hubby is making his amazing pesto with pasta we brought back from Italy and I'm going to try my hand at an Apple Pear Crisp, courtesy of Ina Garten. I watched her make it this morning and she always makes me feel like I can get better in the kitchen (and somehow she never makes such a mess!) =)
Here's hoping if you celebrate, that you got where you were going and that you have a happy 4th of July! And to cheer us all up on this rainy holiday… some wearable stars, stripes, and very yummy watermelon!
~Joanna <3
P.S. – Follow my Instagram to see how my Apple Pear Crisp turns out!