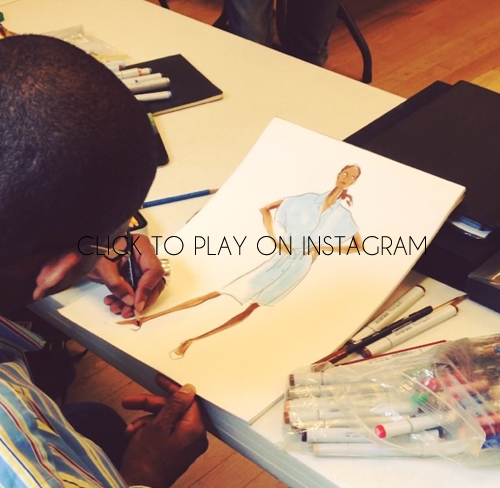 It's been over five years since I last drew in a formal class with a model. Since I graduated from Parsons, began my career in the fashion industry, and started up my illustration blog, I hadn't had the opportunity to draw from life… er rather I hadn't given myself the opportunity.
I stumbled upon the Would You Rock This online community a few years ago after doing some research on fashion illustration and found out that they offer live sketch sessions for fashion drawing in the city. "This is perfect!" I thought and promptly forgot about it in the hustle and bustle that is living in New York.
Just a few weeks ago and I get an e-mail about a drawing session with renowned illustrator Renaldo Barnette and I'm nearly petrified at the thought of going. "I'll be horrible!" "I can't draw!" "I'll get discouraged and never draw again!" All of these lovely little sentiments were running on an infinite loop inside my head.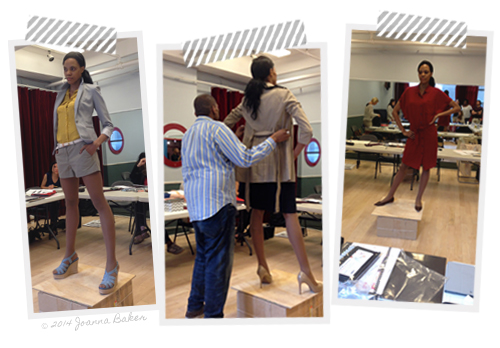 At some point, I decided that I needed to go OR ELSE. I didn't know what ELSE was, but I signed up online and paid my $30. There was no going back. Like I said, Renaldo was going to teach us. Even if the worst did come true for me, at least I would get to see Renaldo work!
After the first hour in class I realized that all of my drawing fears were realizing themselves onto my page. I tried not to judge myself too much, but as an artist, the judgment is ingrained way too deep. It wasn't until the last few minutes of the three hour block that I started to get the hang of it. The whole class wasn't a total wash out though, we did get to see Renaldo sketch and have a peek into his illustration portfolio!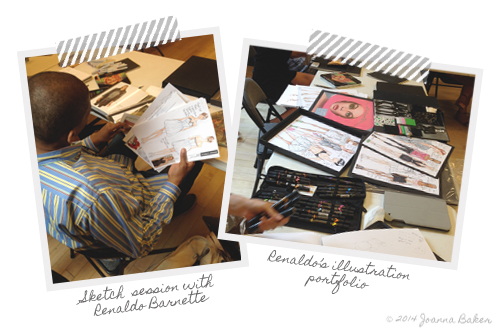 As frustrating as it was, I know I must go back. You only get better with practice, right? Since my sketches from the session are downright frightening… click the top image to see a video of the lovely Renaldo sketching away. He is so talented and it is such an honor to watch him create! A special thanks to Brandon and the team from WYRT for hosting the event. And I love my new Copic markers! =)
~Joanna <3