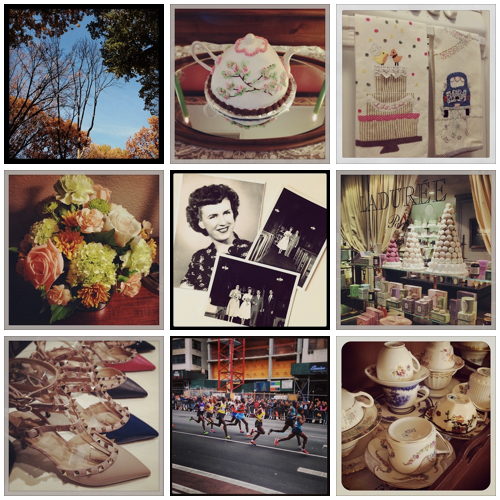 I'm still here, I promise! This past month and the one ahead are all about prepping for the big day… every weekend from here on out is packed with to-do's and celebrations!
Exciting, but tiring and I'm afraid my poor blog has taken the brunt of the neglect =/ I wanted to keep you all in the loop with an instagram recap… thank you so much for checking back in and hang in there, I hope to be drawing again soon!!
The past three weeks in review…
From left to right, top to bottom:
1. Central park during our engagement shoot
2. Tea pot cake at my bridal shower
3. "Just Married" and "I Do" dish towels from Mom
4. Gorgeous flowers from the shower
5. Vintage photos of my Grandmother, the top two are from her wedding day
6. Bachelorette girls weekend with my BFF of 23 years included Ladurée (of course!)
7. A trip to Bergdorf's was also a must
8. The ING marathon front runners just steps from our apartment
9. Tea cups… just received my first two and have started my own collection!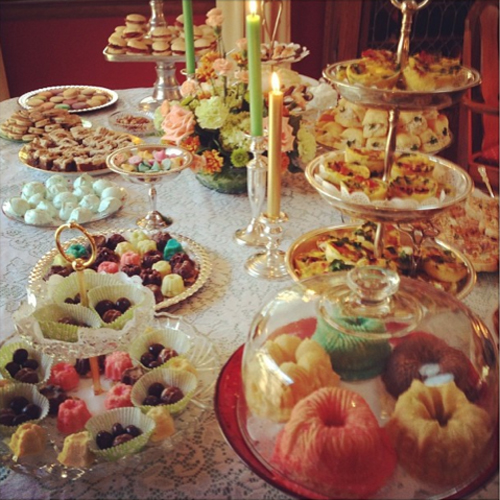 These sweet treats from the bridal shower were amazing… the hostess and dear family friend, Sue outdid herself! Marie Antoinette would have been jealous!! =)
Have a great week, I hope to be back here soon!
~Joanna <3