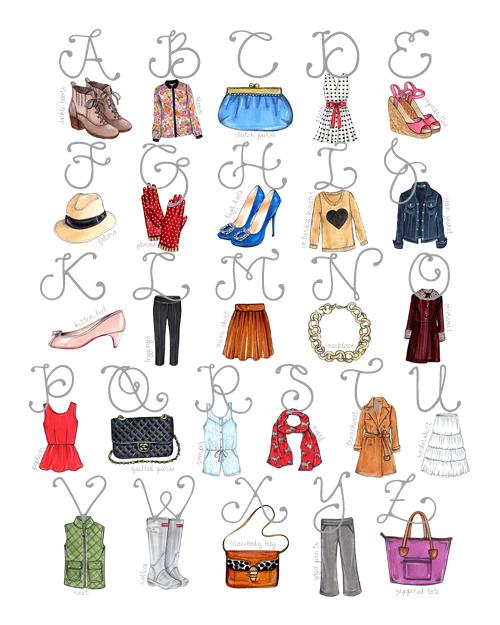 A colleague of mine and his partner recently adopted a baby girl and invited me to a welcoming party in her honor last Sunday. This little girl is set for life… for starters her closet is already bigger than mine! The entire event was catered and the two proud daddies went all out with cake, candies, and desserts decorated with her monogram. There was even a red carpet involved… needless to say, I don't think I've ever been to a fancier baby shower!
To commemorate such an occasion, I decided to create an illustrated alphabet for the fashionista-to-be. I had to get creative on some of the letters but I'm so happy with how it turned out and really hope they like it.
I was thinking of adding it to my Etsy shop this weekend to see if there was any interest in illustrated alphabets. I've done one before for another friend and think it's a great way to pull a nursery theme together. Let me know what you think and if you'd be interested in a custom alphabet for your baby!
~Joanna <3