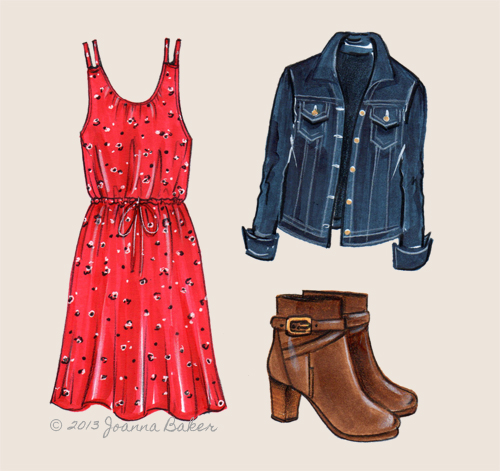 I'm finally back in the city after a really nice time with my family… relaxing, making a delicious ice-cream cake, going to the beach, taking a morning ride with my Dad in his plane. The suburbs are just. so. comfortable. And it's hard to come home to a tiny one-bedroom apartment after stretching out in all that space…
This last bit of summer has been quite kind to us on the east coast. The temperatures have been pretty mild which is kinda strange, usually its pushing 100 degrees and I'm dying for tights and boot weather! But this time around, I'm looking for that perfect transitional dress… the kind you can wear in August and then throw a jacket over as it starts to get chilly.
This floral dress is the perfect in-between-er. I'm super excited to have gotten this jacket on sale a couple days ago, and am in love with these new fall booties. Hope you'll add these to your pre-fall wishlist =) Happy Wednesday, everyone!
~Joanna <3
*This post contains affiliate links*