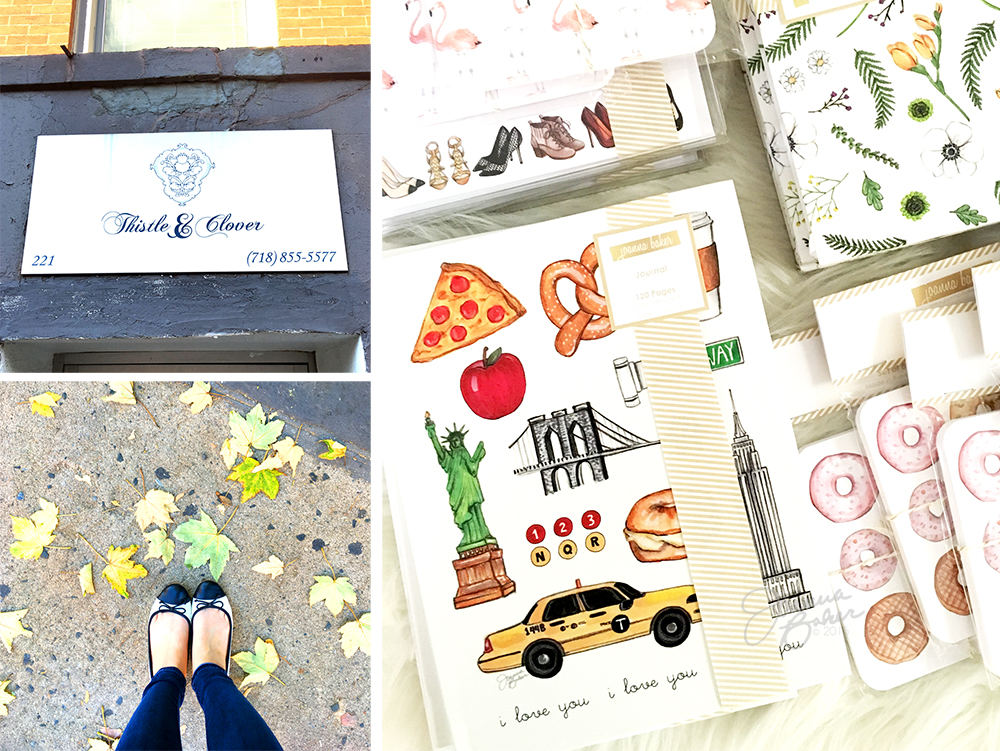 I have some super exciting shop news to report! A selection of my illustrated flat note cards, journals, tote bags, and coasters is now available for the holiday season at Thistle & Clover in Fort Greene, Brooklyn!
Thistle & Clover is a great little shop with lots of beautiful, hand selected clothing, accessories, and giftables. A little while back, I met with co-owner Camilla (the sweetest ever!) and brought along a sampling of all my illustrated paper products so she could choose her favorites. I was thrilled to create an NYC inspired journal adapted from my most popular greeting card design upon request which is currently available only at Thistle & Clover (but will make it's debut in my online shop soon!)
I just dropped off my little lovelies to the shop last week so if you're in the Fort Greene area, be sure to stop by Thistle & Clover to pick up some gorgeous gifts this holiday season!!
~Joanna <3