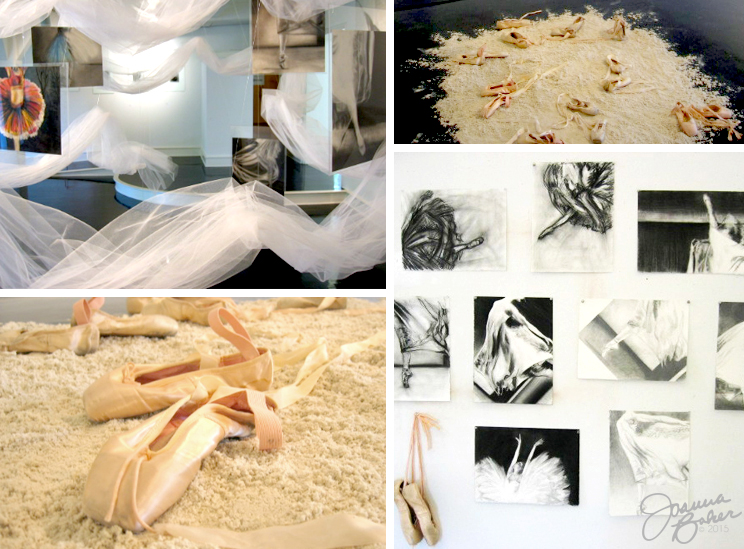 If you follow along on Instagram, I confessed my recent obsession with all things ballet. This is nothing new and I get the ballet bug every once in awhile but this time it's really sticking with me…
Ballet was a large part of my life growing up, I danced for fifteen years and then pretty much abandoned it when I went to college. I haven't danced since. I don't really know why, maybe I was just enjoying being lazy for awhile =) But ballet has left such an impression on me and I still think it's one of the most beautiful forms of art. I based my undergraduate senior visual art thesis around the study of ballerinas in motion…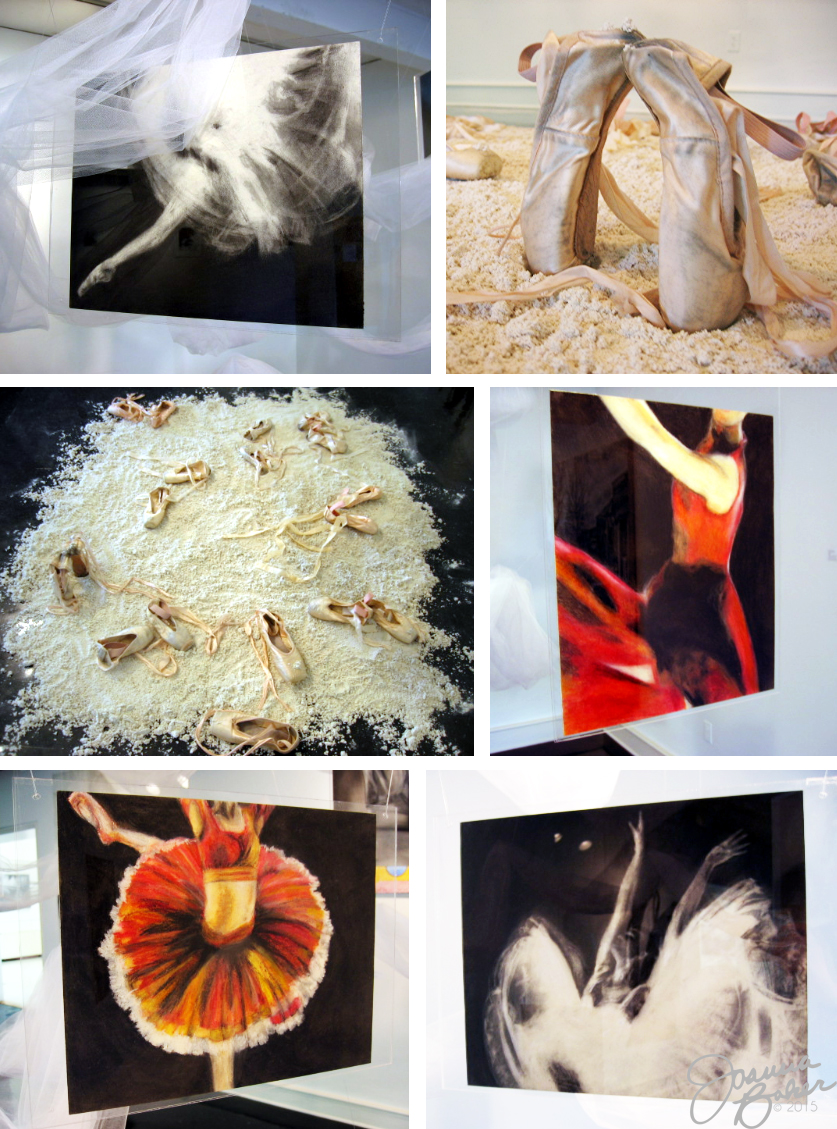 The final installation consisted of sixteen ballerinas created with pastel and charcoal in various stages of fragmented movement, frozen in time, suspended from the ceiling, and surrounded in floating white tulle. Beneath the images, on the floor I arranged some old pointe shoes my roommate and I had been holding onto from our dancing days. The heavy sand represented the gravity and weight that is always present and ever challenging but somehow the ballerinas effortlessly float above it. It took forever to install my work in the space and I had a labyrinth of fishing wire above holding it all together but I look back on it now, seven years later, and still feel its relevance in my life and in my love of ballet.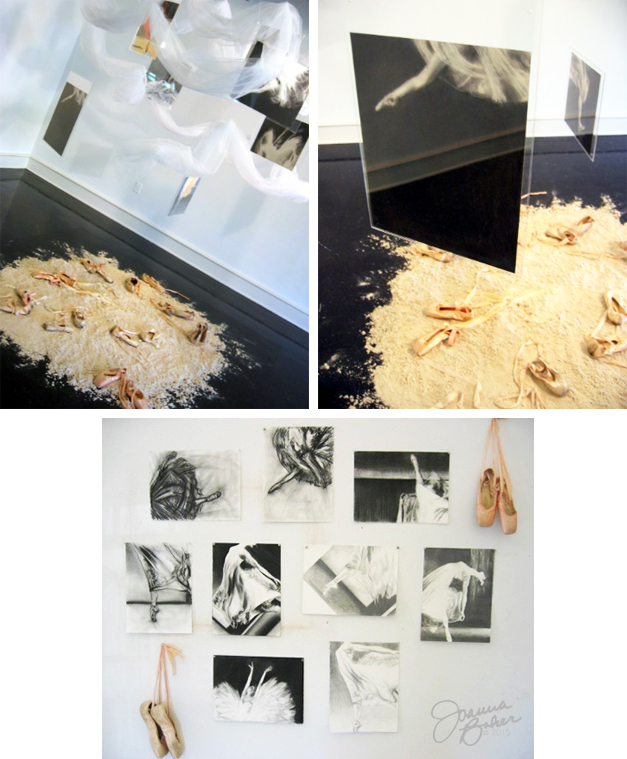 I'm really excited because we just purchased tickets to opening night with American Ballet Theatre at Lincoln Center in October. Fingers crossed we'll get to see Misty Copeland dance. I've started practicing ballet again in my apartment… (I just ordered a new pair of ballet slippers!) and am working up towards feeling strong and confident enough to take some beginning classes at the Joffrey ballet school. Maybe someday I'll be able to dance pointe again. I'm obsessively watching all the videos on New York City Ballet's website, I just saw this amazing documentary, and I'm pretty sure the number of ballet dancers I follow on Instagram is starting to outweigh the number of fashion bloggers. It's been ten years since I stepped foot in a ballet studio but I think I'm about ready to go back. Here's to rediscovering past loves and following your heart wherever it may take you.
Have a wonderful and inspiring weekend!!
~Joanna <3