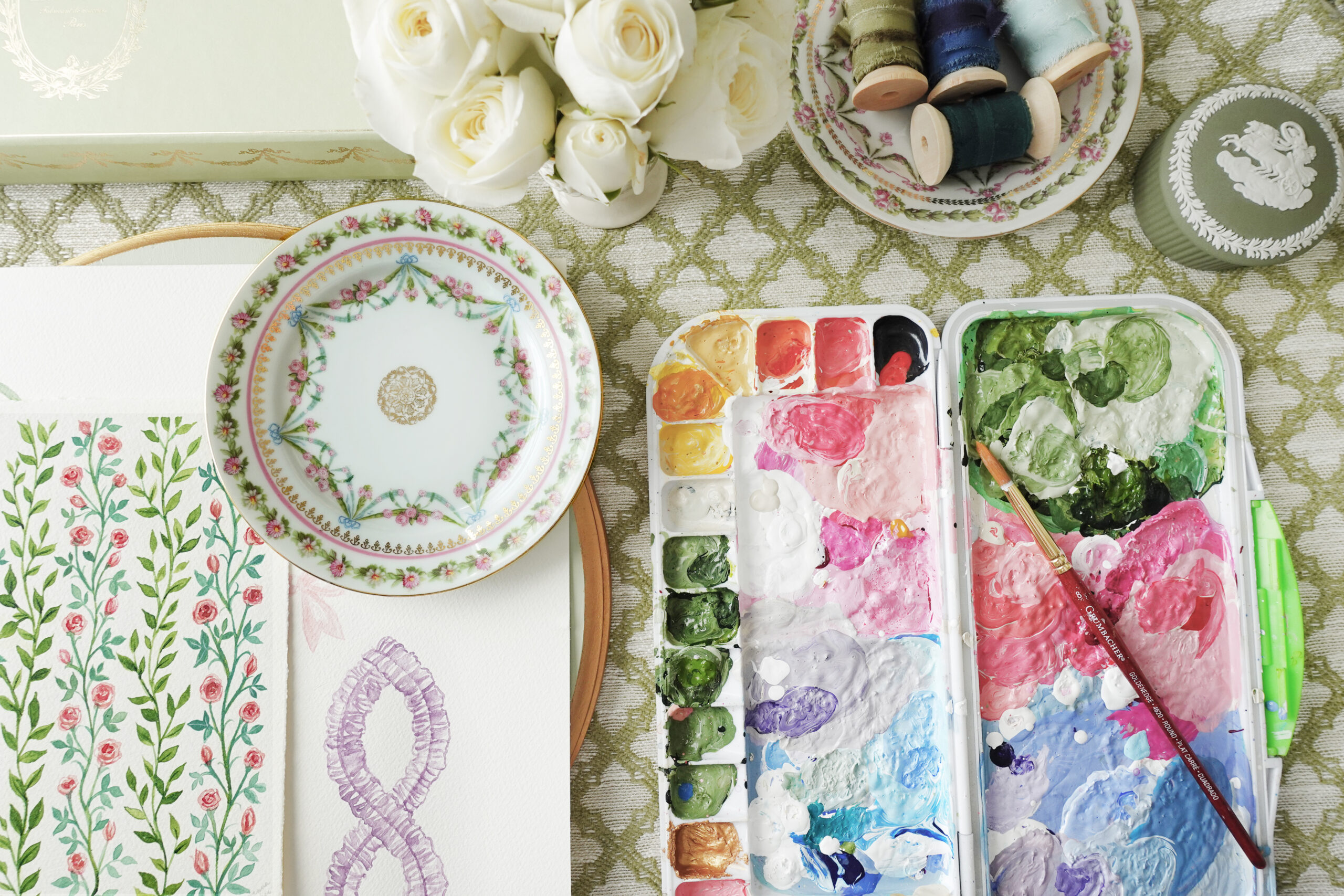 Painting these little jewels is one of the creative highlights of my year. This is the third year of hand-painting ceramic bisque eggs to celebrate the spring season and I'm delighted to share a bit more about how this year's collection came to be… I've been on a bit of a vintage plate kick as of late and have loved incorporating plates as artwork in our home. While scouring Etsy for pretty ones (there are so many great vintage shops on Etsy), I came across this shop and these antique bread and butter plates.
I think I gasped because they were just SO beautiful! I loved the colors and the delicate garland-type greenery. And of course the roses reminded me of my Heirloom Eggs immediately. I decided to use the motifs and color palette as inspiration for new designs. And I thought they would be beautiful for the photoshoot so I went ahead and scooped them up! The plates date back to the 1890's which feels super special to have something that old. What a lovely starting point to kick off the collection!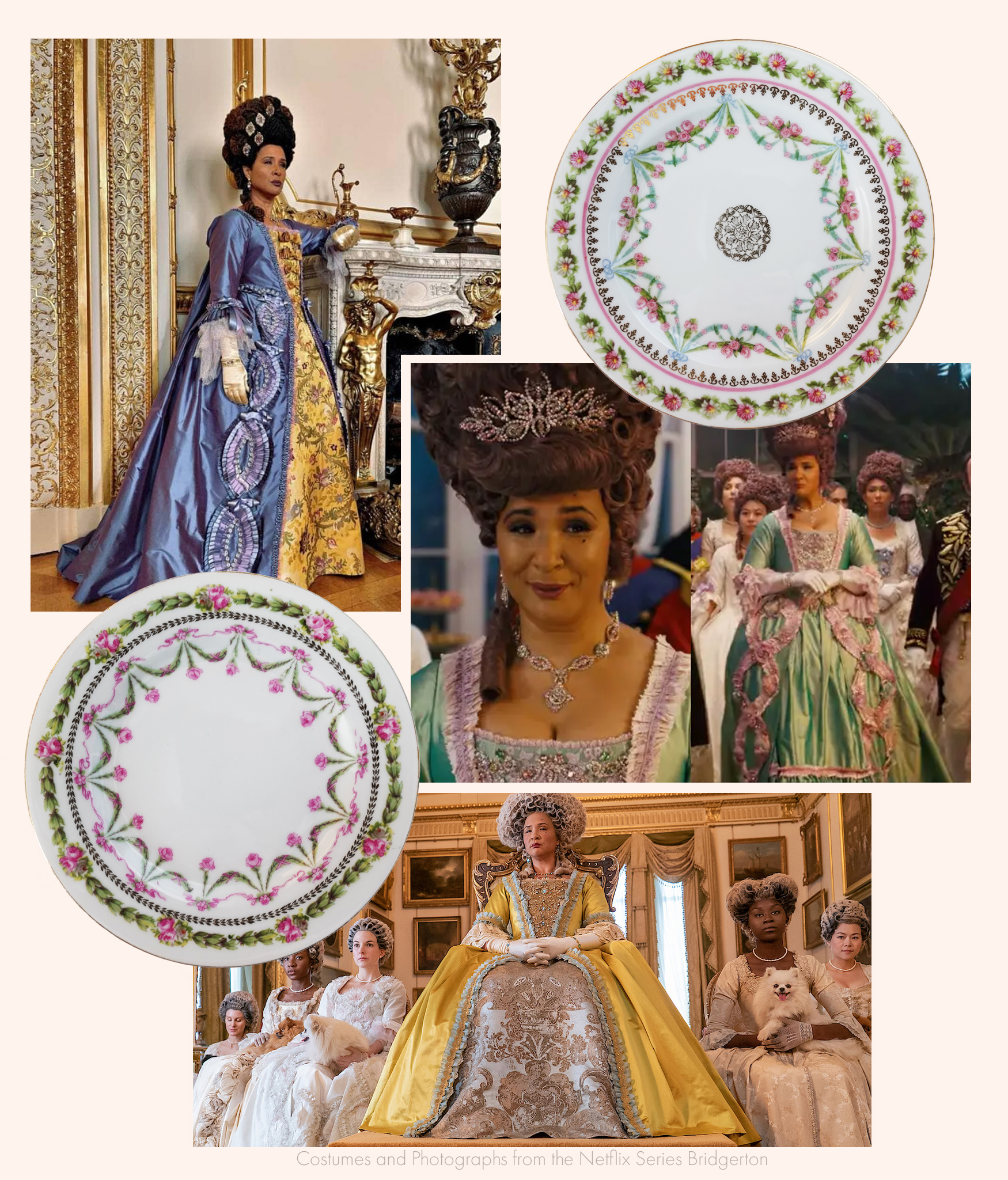 Image Credit Top / Middle / Bottom
With the upcoming Bridgerton spin off about Queen Charlotte coming in May, I decided to rewatch the most recent season. I've always loved how over the top and detailed Queen Charlotte's costumes are in the series as well as the color palettes. As I was rewatching Season 2, I took better notice of the intertwining ruffled embellishments on her gowns and had a lightbulb moment – they reminded me of my Heirloom Eggs from last season but instead of vines – ruffles! This kickstarted a whole new topic to explore and the next morning I eagerly got to work in the studio figuring out how to best translate those ruffles to paint.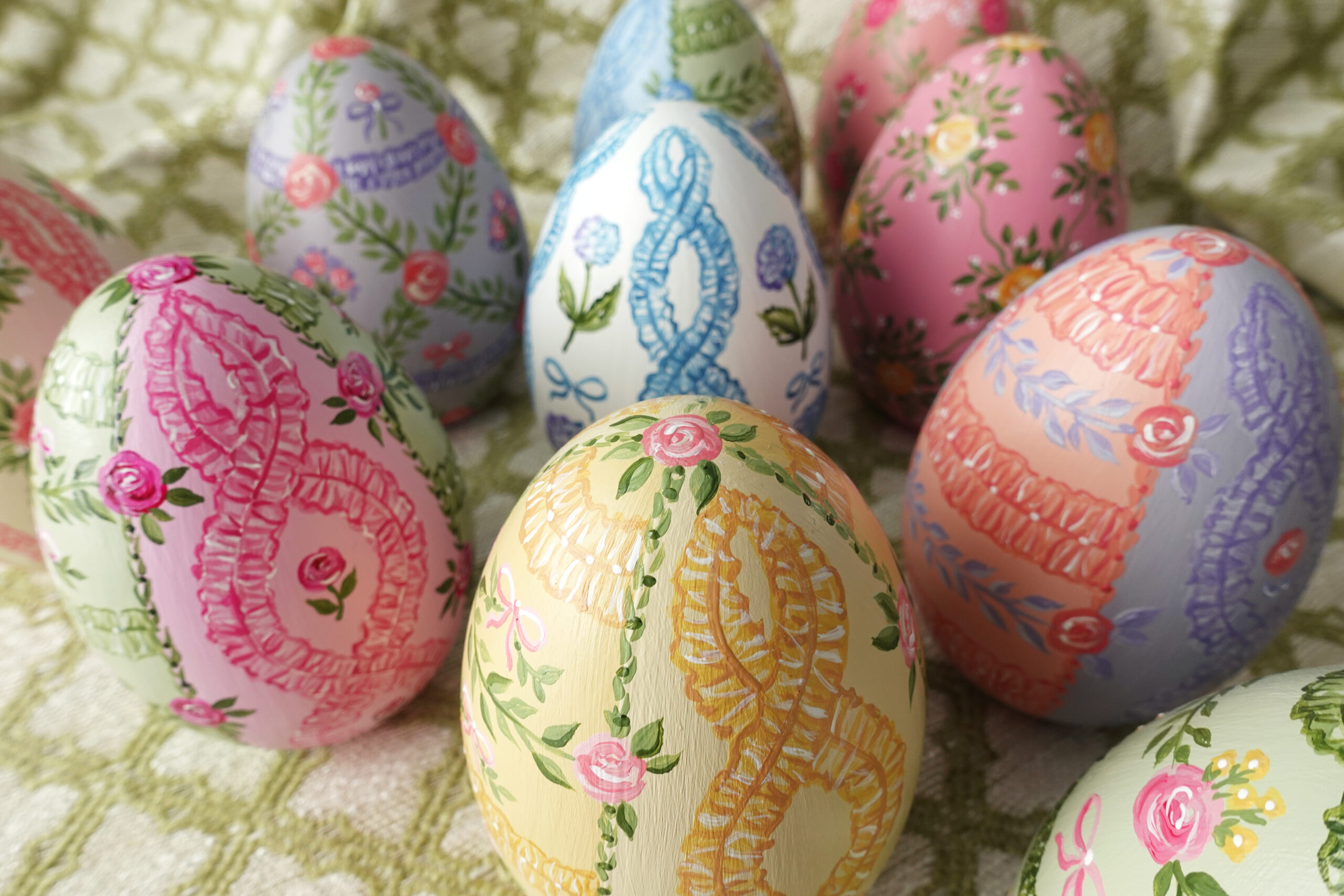 I'm thrilled with how they turned out and love that they have a trompe l'oeil quality to them, characteristic of the Rococo period. There are a total of 10 Heirloom Eggs available this year and since they are one-of-a-kind, I'm offering a better way for you to scoop up your favorites. For those hoping to collect an egg this year, join my special Heirloom Egg mailing list and get an exclusive preview of all the eggs along with 1 extra hour to shop before they officially launch to the public on Thursday, March 23rd at 2:00pm EDT. Sign up below to add yourself to the list!
I hope it was fun seeing a peek into my inspiration for the 2023 Heirloom Eggs and I am so excited to share the full collection with you soon. I have truly loved making every single piece. It's going to be difficult to see them go, but I'm equally eager to share them with you. I hope they bring immense joy and beauty to your homes this spring!
xoxo,