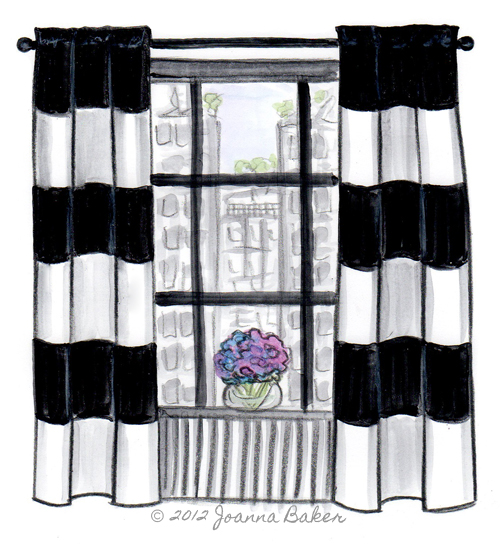 So I've been searching for ways to upgrade our little apartment and came across these. They are the perfect way to make a statement and are in keeping with the BF's two rules (no pink & no flowers!)
I bought simple curtains at Ikea and picked up 6 yds. of black cotton twill in the garment district. I chose to sew my stripes on instead of fusing them. It's taking a bit longer than anticipated–lots of fabric in a very small space–but I hope to finish in the next couple of weekends.
Until then, my drawing desk is doubling as a sewing table. Living in New York sure is about making the most of your space!
~Joanna =)