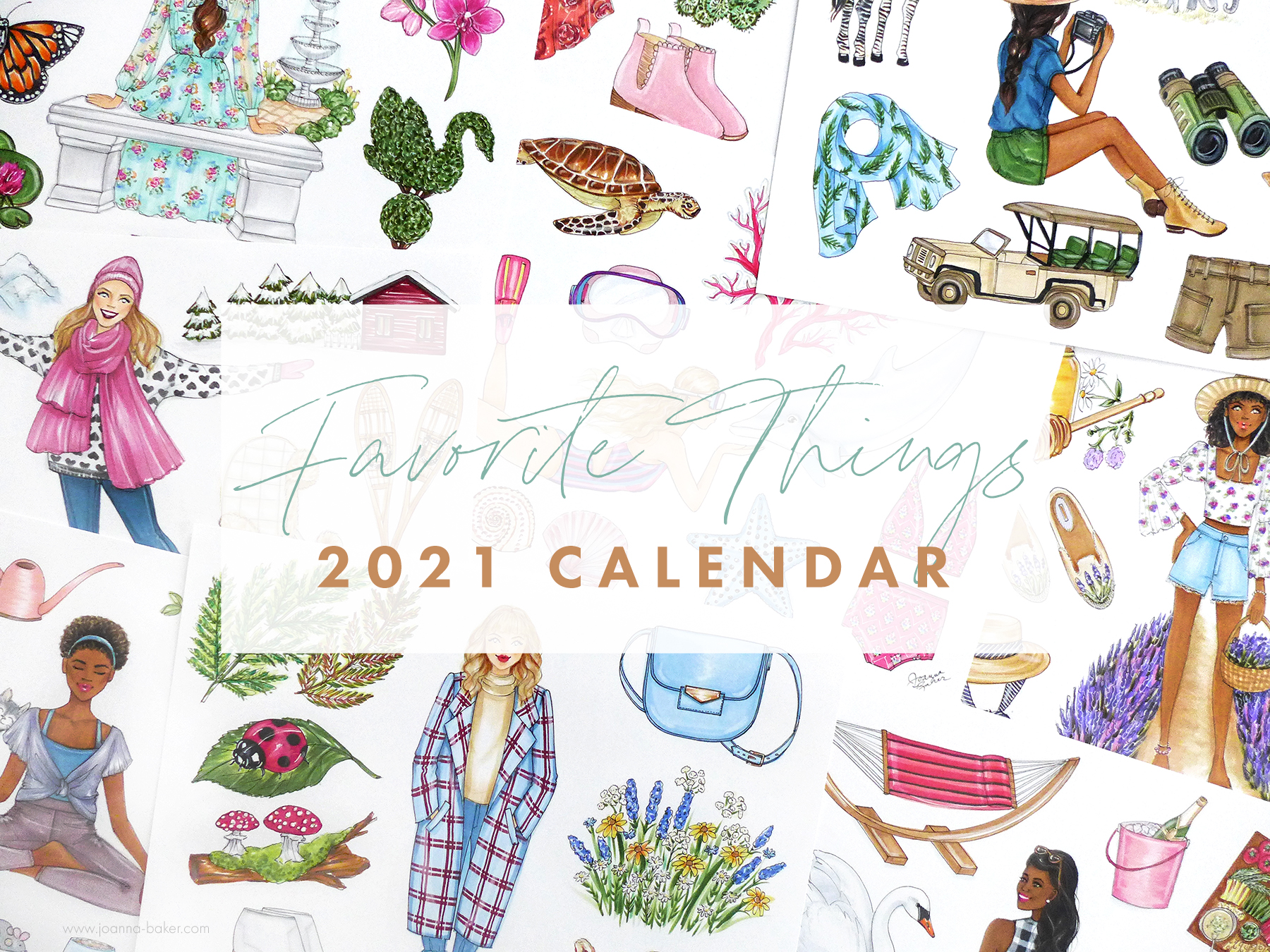 Can you believe it? We're in the home stretch of this crazy year and I'm looking forward to turning the page to 2021. I'm thrilled to finally be able to share a sneak peek of the Favorite Things Calendar for 2021 with you and reveal that it will officially launch on October 7th at 12:00pm EST!
Each year it's a challenge to come up with a fun new theme and twelve new concepts full of favorite things for each month. I've been going strong for six years now (!!!) and it does test my creativity each year to design the calendar. But seeking out inspiration this time around felt like an especially difficult task – it's hard to envision what the future will look like when so many things are uncertain.
This year has been tough on so many levels, it feels like we've collectively lost a year's worth of time together. But there are a lot of good things that have come out of this year that I think we'll take with us into a brighter, positive and healing 2021. I have so much hope for the year ahead and have poured all that positivity and joy into the Favorite Things Calendar sketches.
While researching and dreaming up ideas for the sixth edition, I realized that what I've missed most this year, aside from spending time with family and friends, is easily traveling and exploring nature. Since we've pretty much stayed put during the pandemic, as soon as we can safely travel again, going on new adventures will be the first thing on our list! Immersing ourselves in nature is such a healing experience, which is why the theme for 2021 is all about Finding Nature…
For 2021, I imagined all the calendar girls exploring new and favorite ways to surround themselves in nature. Whether it's going on a walk in the woods in April or celebrating the fruits of harvest in November, each month features illustrated plants, animals, and the great outdoors. From snorkeling in the sea to cultivating an indoor garden, to going on a safari and visiting a botanical garden – each month is devoted to seeking out the natural world and finding ways to bring it closer to our hearts.
There are over 100 brand new sketches to brighten your space and make you smile next year. I can't wait to see which month is your favorite!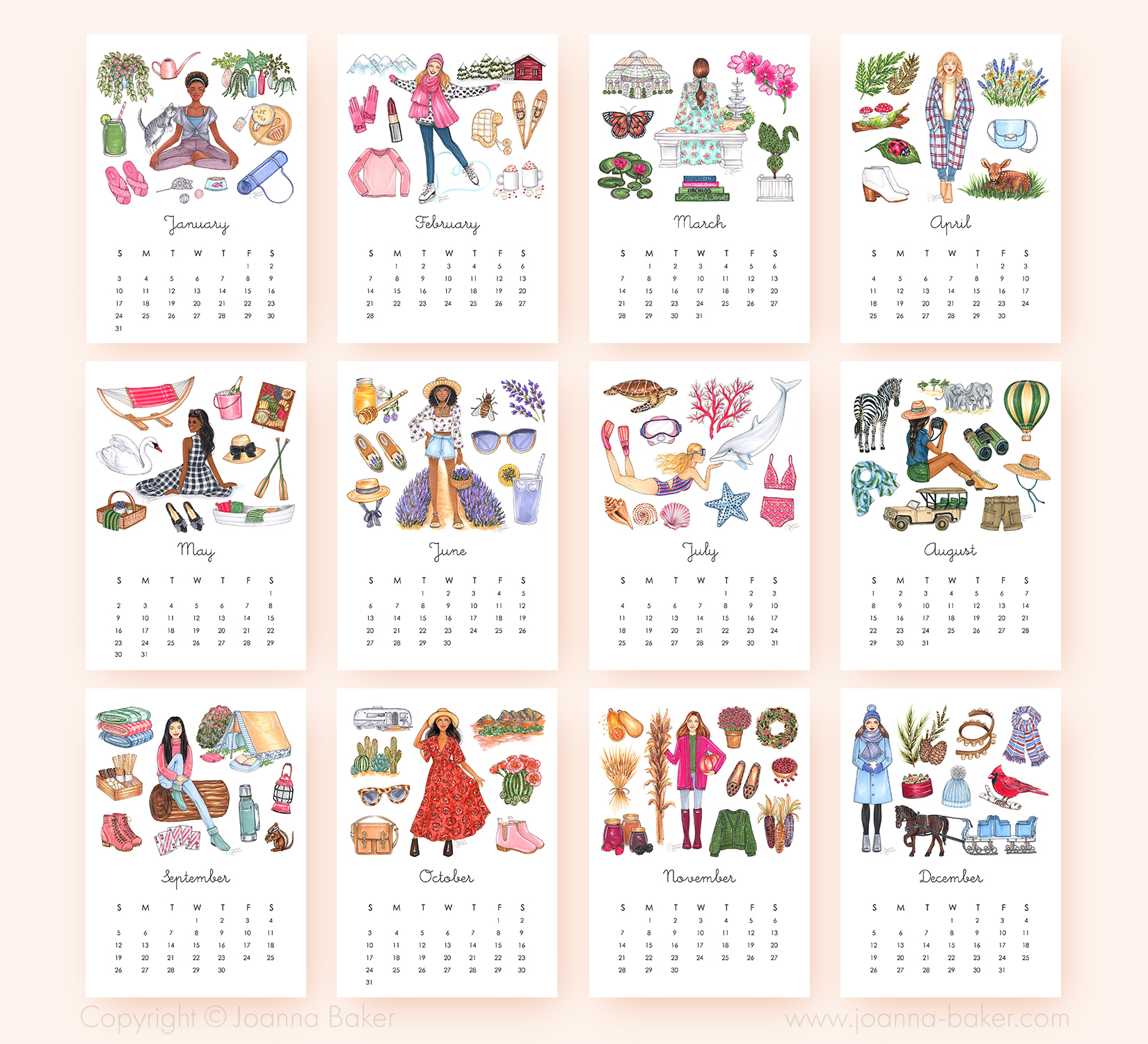 The calendar will officially launch on October 7th at 12:00PM EST so be sure to save the date now! Just like last year, it will be available in a wall calendar (8″ x 10 1/2″) that's spiral bound at the top with a hole for hanging as well as a desk calendar (5″ x 7″) that sits on a shiny gold easel and is wrapped in a beautiful gift box with logo ribbon. I'll be sharing photos of the calendar in action as well as pricing details with everyone on my Collector's List soon, sign up below if you want to get first access!
It makes me so happy to finally be able to share this labor of love with you all and I'm looking forward to sending all the brand new calendars off to their forever homes in just a couple weeks!!
xoxo