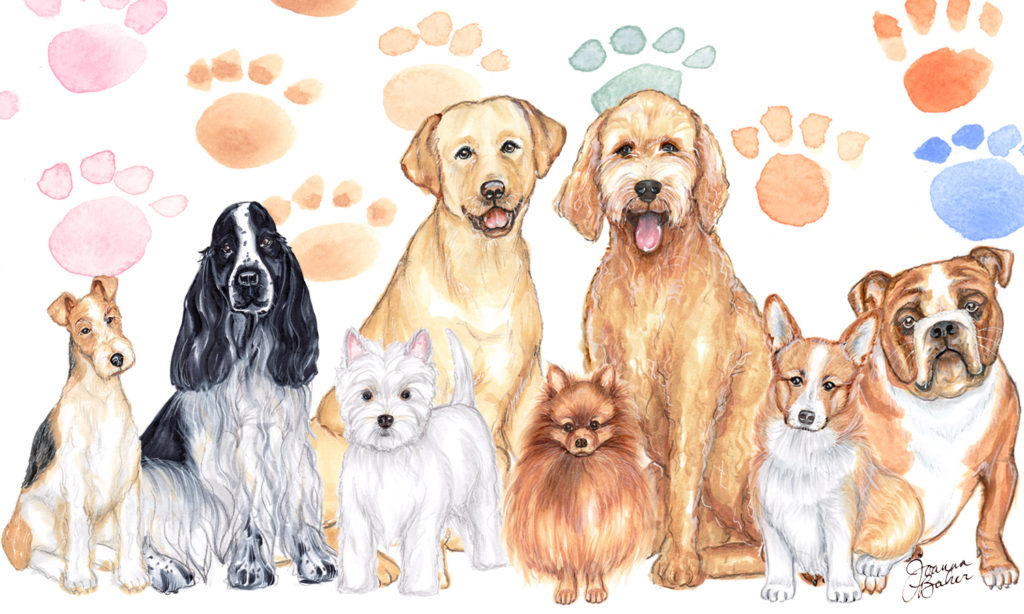 Back in 2014 or so, just for fun before I had even started my illustration business, I started sketching all the little dogs I saw in my neighborhood each morning while walking to the train. Those illustrations were some of the first to make it into my Etsy shop when I launched my business. Over the years, I've gotten lots of requests for different breeds and I'm happy to report that eight new dogs have been added to the collection!
The original group of dogs were illustrated alongside their well heeled owners. But with this bunch, all the dogs have such personality, I felt like they could live on their own and wanted to let each of their personalities shine! Without further ado, meet the new group of happy pups: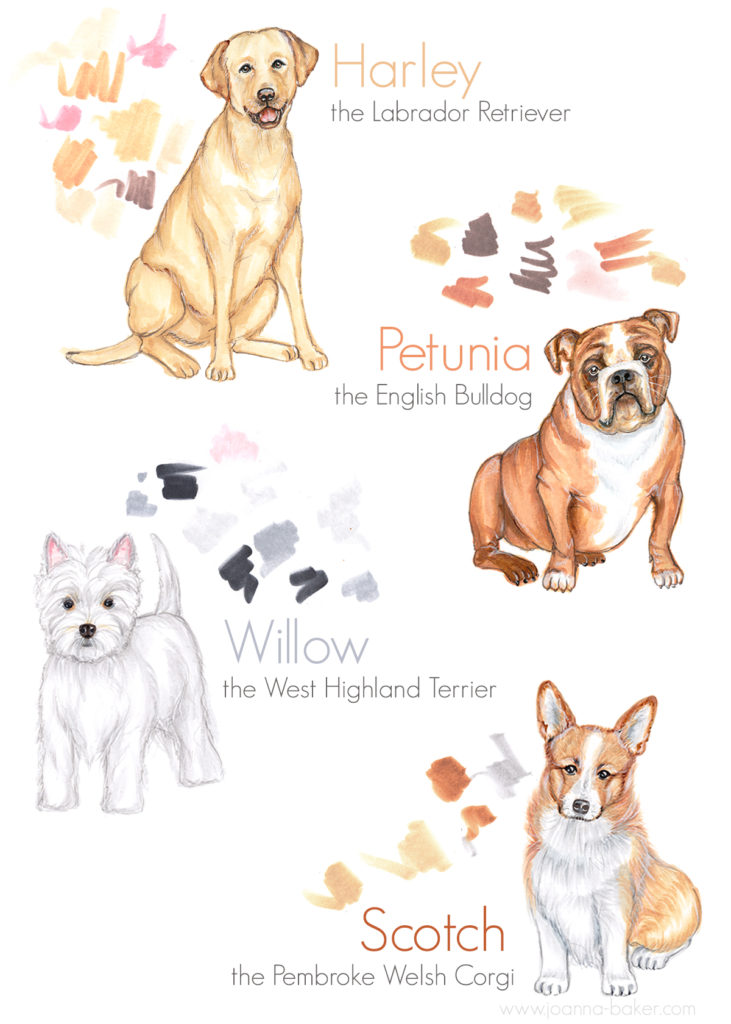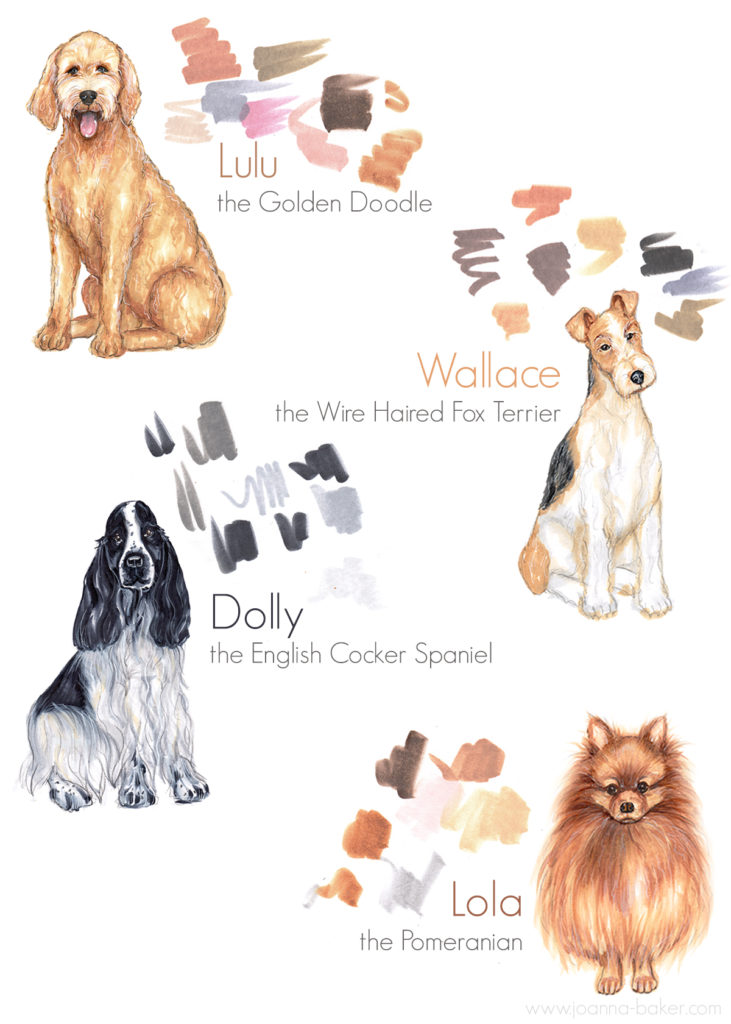 It was a lot of fun interacting with everyone on Instagram, seeing which breeds won the "best in show" contest last week and watching all the name suggestions come through. You all had so many great names it was tough to choose! Each dog is now available as an art print and if one of these little dogs speaks to you, I'd love for him or her to bring joy to your space. You can find the prints in both my illustration shop and on Etsy.
I'm excited to hear what you think of all the new artwork! Let me know in the comments below or send me an email. And if your furry friend looks like one of the dogs in the collection, DM me on Instagram so I can see and share! Thanks so much for your continued support and I hope you enjoy the brand new dogs!
xoxo