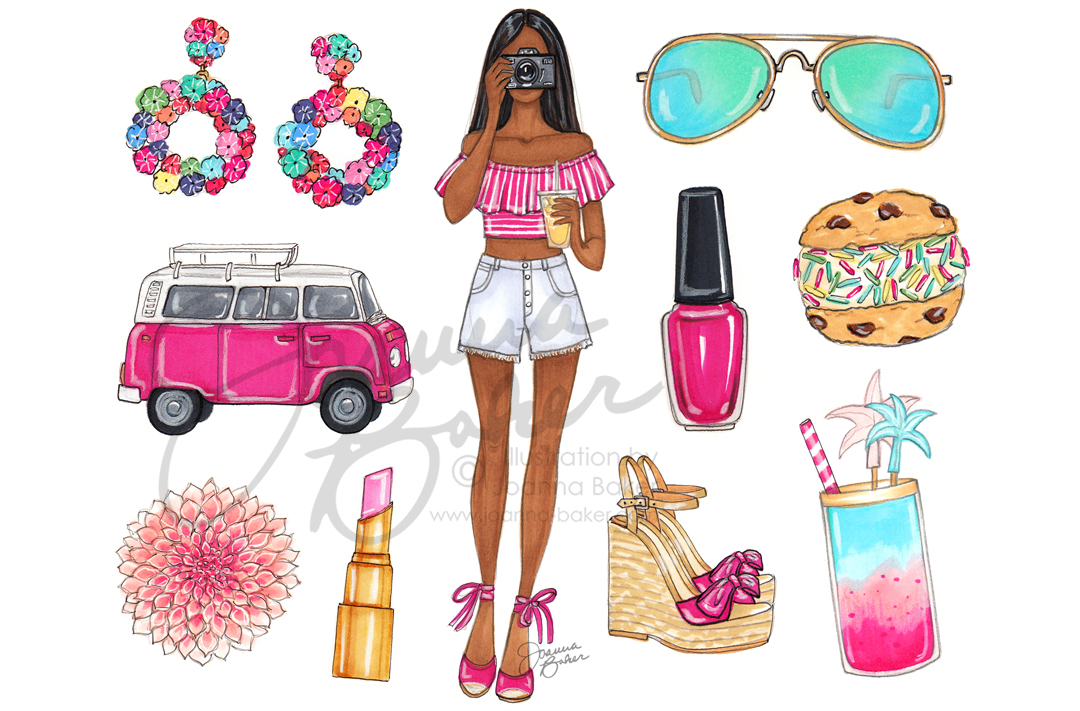 Happy June! Time to turn your Favorite Things Calendar to the new month! Today I'm expecting samples of my brand new beach towels and I can't wait to get them into the shop. There will be two new designs this year and they are too cute for words. Just you wait!
See my last blog post for an update on my events coming up in the next couple months. I'm still on the fence about tomorrow's show at Grand Bazaar. It's usually a great event but they are calling for thunderstorms so I'm watching the weather like a hawk. Will keep you posted on Instagram as to my final decision.
I'm also starting to think about what my next online class topic will be, so far I'm thinking a smaller class on how to render different fashion accessories. Let me know if this sounds fun and if you have any other ideas for upcoming classes, I'd love to hear them. =) You can purchase my Beginning Fashion Illustration class here.
And if you haven't already, there's still time to subscribe to the mailing list! The FREE coloring page for the month of June will be delivered directly to your inbox at 12:00PM EST today. Don't forget to post your coloring creations to Instagram with the hashtag #2019coloringchallenge for a chance to be featured at the end of the month!
Happy summer everyone!!
xoxo