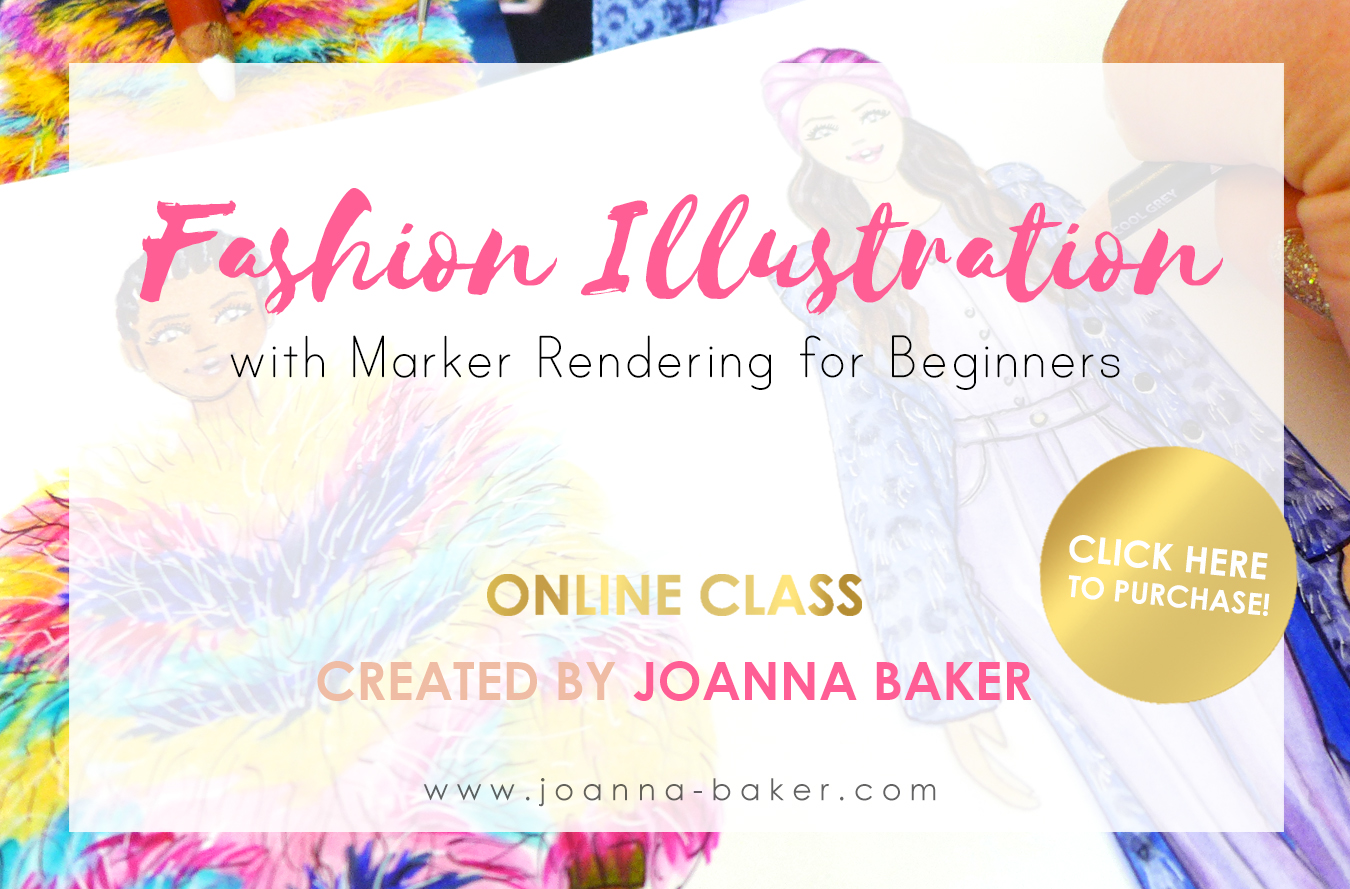 The hour has arrived and my Fashion Illustration with Marker Rendering for Beginners is officially available for purchase! I've poured my heart and soul into this class and I really hope it finds its way into your home, sparks your imagination and inspires you to create something beautiful!
This project has been months in the making and I'm thrilled to be able to share with you all that I've been working on. I have to admit, since this is my very first one, I'm a bit nervous sharing this much content at once on a brand new platform. But creating an online class was one of my goals for 2019 that I really wanted to achieve and I'm excited to see what you think!
BUT THERE'S MORE! To celebrate the launch, I'm offering an added bonus. The first 10 students who purchase my class will receive a FREE 1 hour exclusive group video coaching session, valued at $60! I'll answer all of your questions and give you personalized advice to help you work through any techniques you're struggling with. The group video coaching session will take place approximately three weeks after the launch to give you enough time to work through the lessons and gather your questions.

So without further ado, click the button above to watch the trailer and claim your spot in class!
Happy sketching!!
xoxo