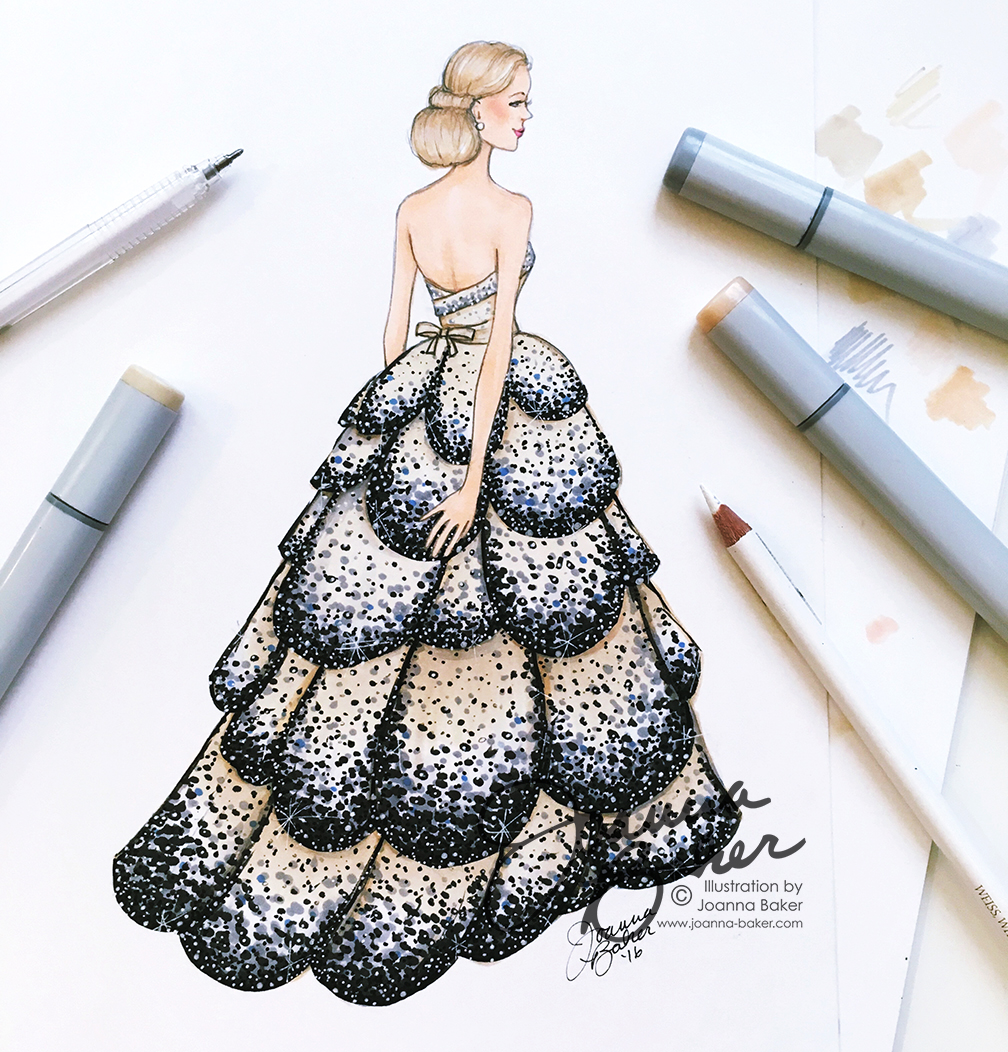 This past Friday, I finally made it to the Met to see the Costume Institute's exhibit Manus x Machina. I had sketched my favorite red carpet looks awhile back the night of the Met Gala and knew I wanted to check out the exhibit this year…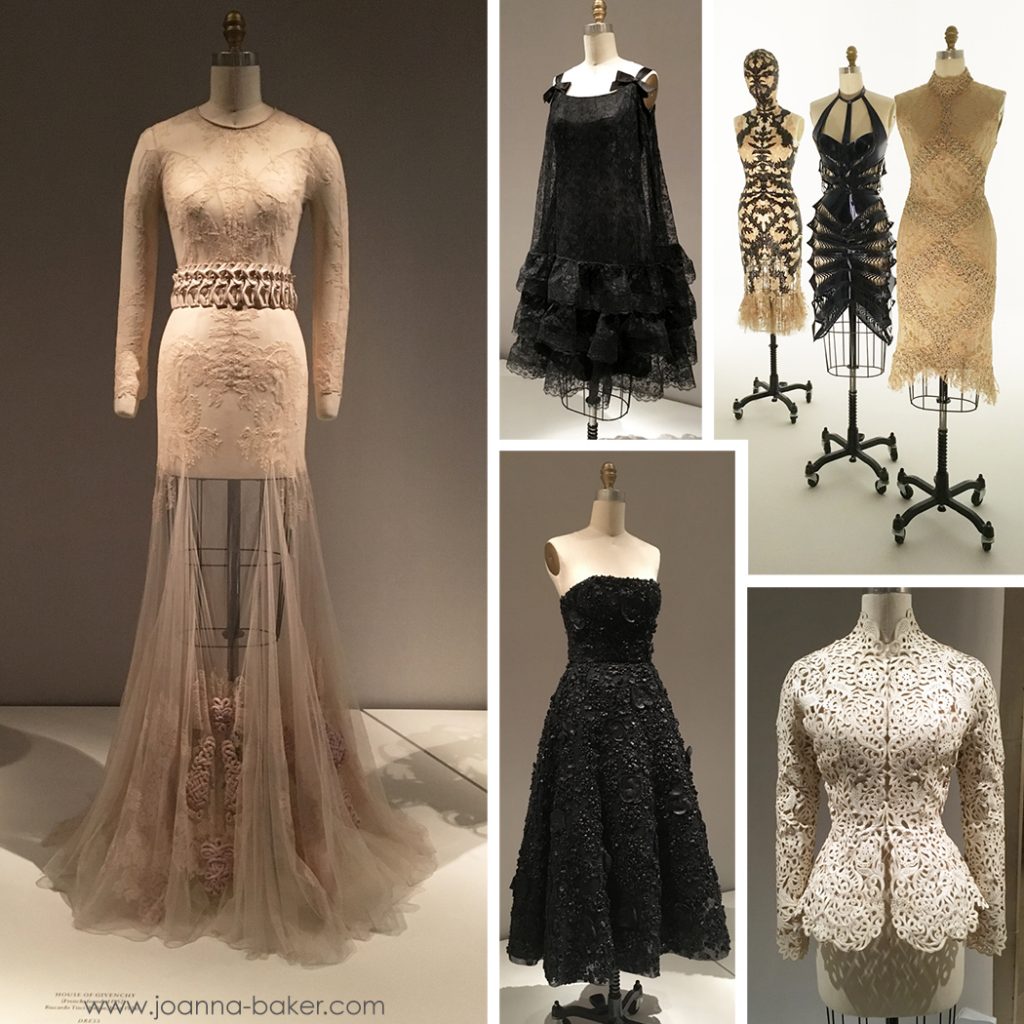 Clockwise: Givenchy Gown, Balenciaga Dress, Alexander McQueen Dresses, Dior Jacket & Dress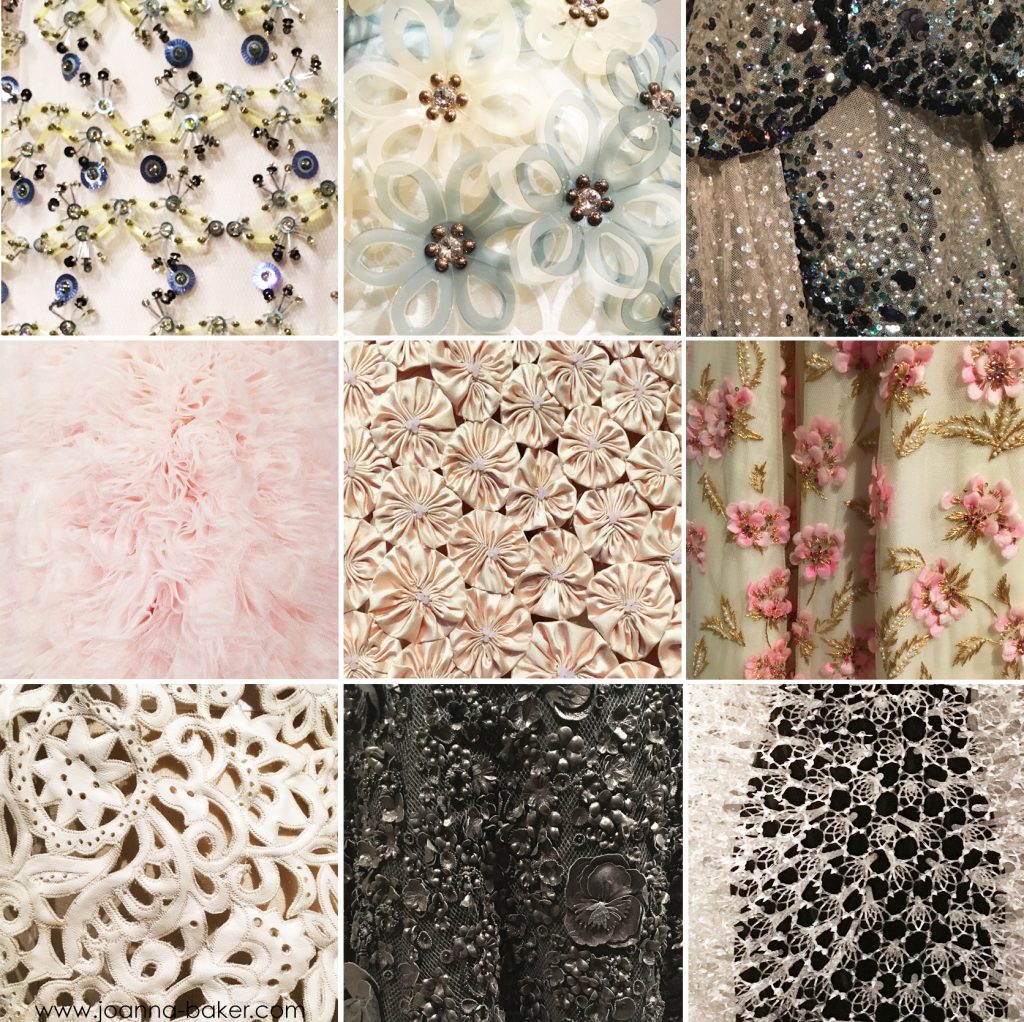 It was definitely not what I expected… and was even prettier! If I had to sum up the entire show in one word, it would be texture. There were so many beautiful techniques on display from pleating to hand made lace and leatherwork, designs incorporating beading embellishments, fabric manipulations and feathers. If you're making the trip to NYC or live nearby, I highly recommend planning a visit!!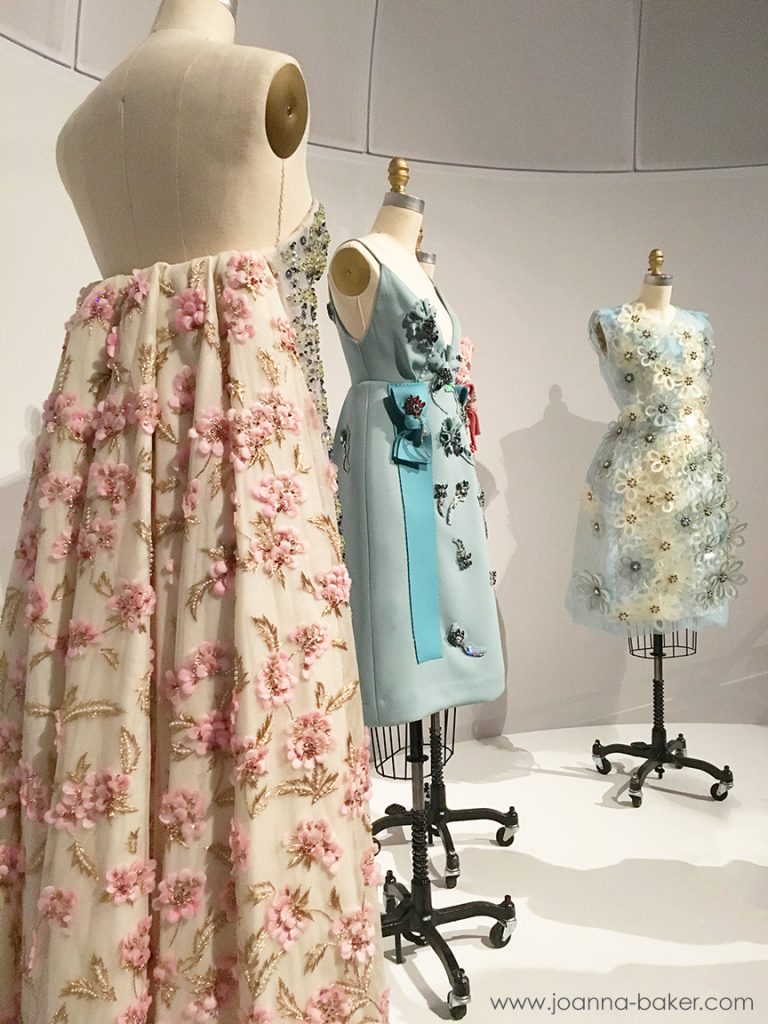 Dior, Prada, & Louis Vuitton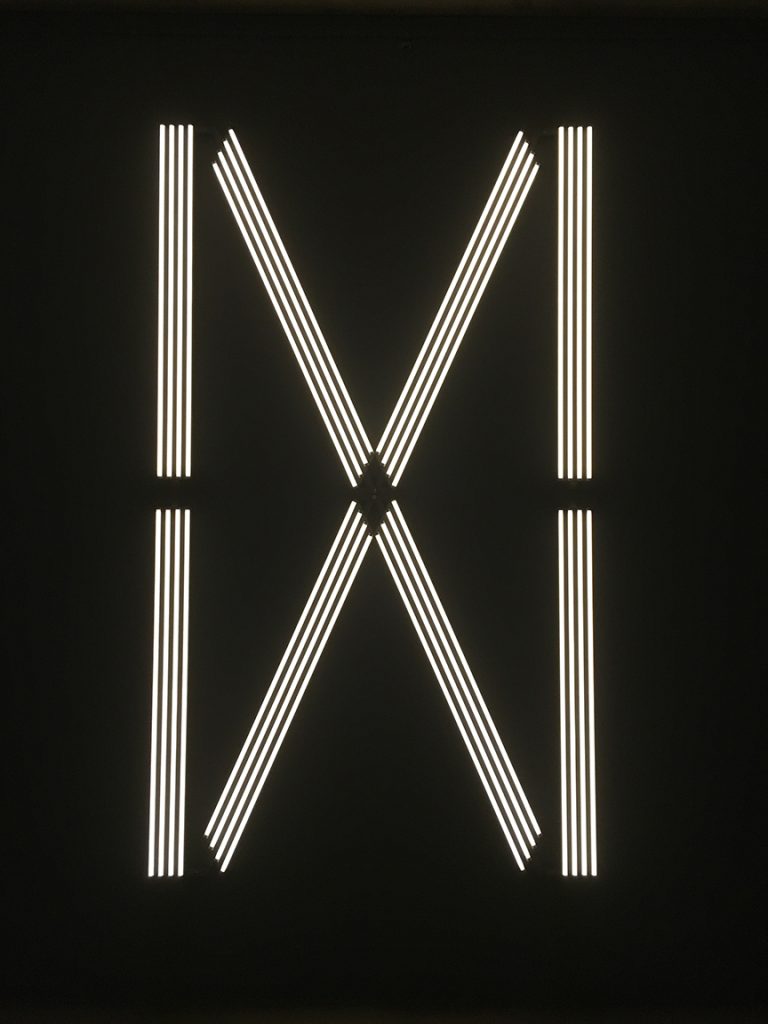 Manus X Machina Light Display
I think my favorite part of any fashion exhibit at the Met is getting a glimpse of their vintage collection. And this year did not disappoint. Vintage Dior was on full display and the gowns nearly took my breath away. Seeing them in person is absolutely necessary to experience their full glory. I just had to sketch the Dior "Venus" couture dress from the Autumn/Winter 1949-50 collection…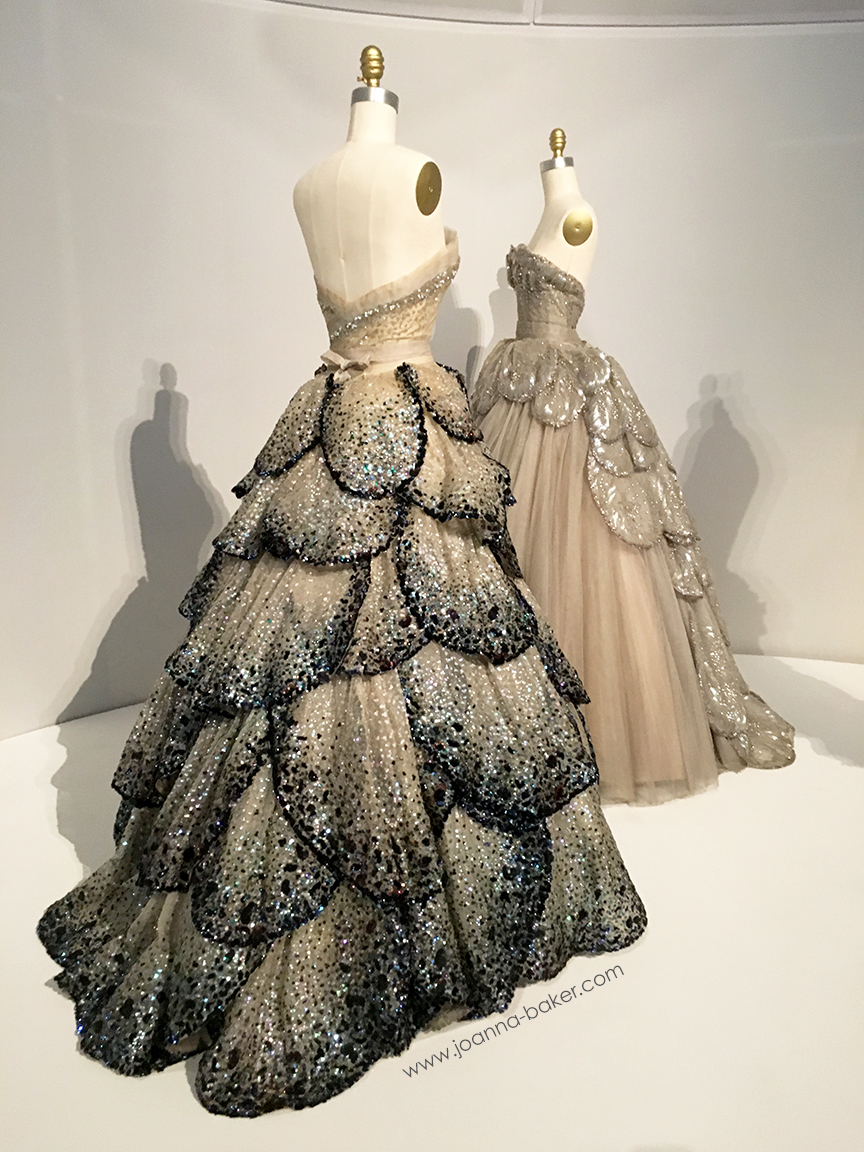 Vintage Dior Couture 1949-1950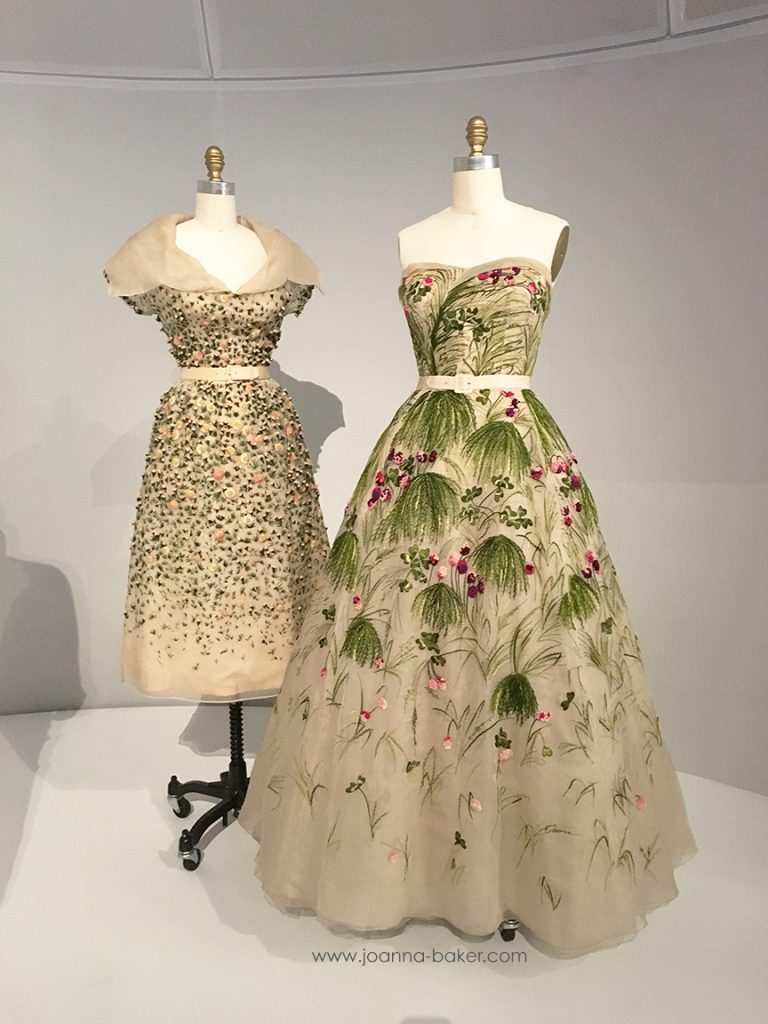 Vintage Dior 1952-1953
I hope you enjoyed seeing the pretty dresses, have a fabulous rest of your long weekend!
xoxo,
~Joanna <3