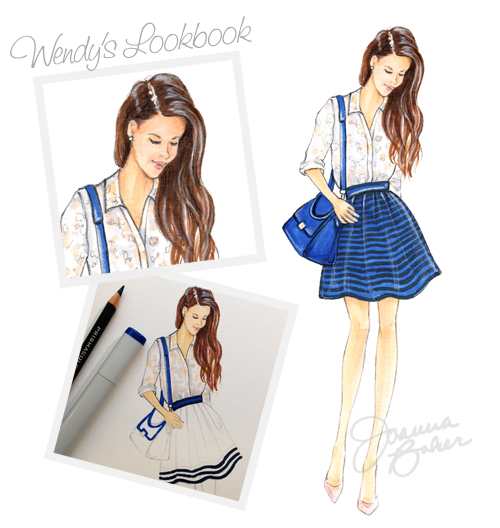 Happy September! I hope you're spending this beautiful labor day not laboring! =) I've been in my little corner studio with the lovely sun shining though my window sketching away… I'm so grateful to have the day off and am able to relax and spend some time drawing.
I've also been catching up with some of my favorite blogs on my Bloglovin feed and came across this look by Wendy of Wendy's Lookbook. She is always pulled together, not to mention she's absolutely gorgeous (and could probably never not look amazing), but she is especially good at those transitional looks. And I will definitely be looking to her for fall outfit inspiration (and pining after that Celine bag)!
Fall fashion week is right around the corner which means infinite sketching possibilities will be exploding on my instagram feed… there's such an energy in New York during that week and the shows are great to watch (even if it is only on your computer screen!) Stay tuned for more sketches and happy fashion month!
~Joanna <3