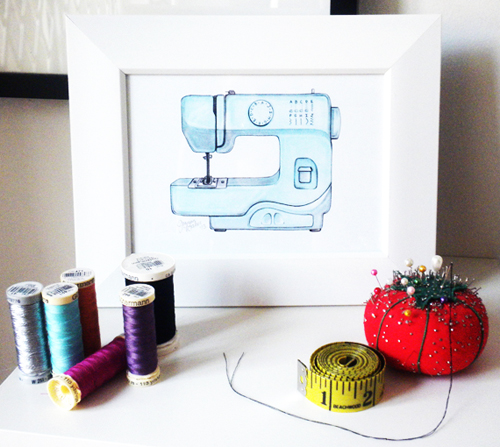 My last giveaway was so exciting, I just had to do another! This week, I've teamed up with Maddie of Madalynne to give away three (yes, three!) mini 5 x 7 prints all inspired by her amazing sewing blog.
As a fashion designer by day, I had so much fun creating these three sewing themed illustrations. I definitely suggest stopping by Maddie's blog for sewing advice and project how-to's. These three mini prints would be just perfect on the wall of a craft studio or sewing room!
To enter the giveaway, head over to Madalynne for details. The winner will be chosen on October 4th. Good luck!!
~Joanna <3