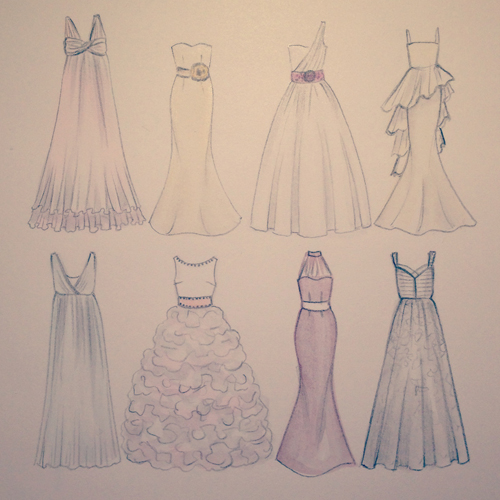 This past week has been a complete whirlwind, I apologize for being a bit absent… I've been quite busy celebrating because the BF finally popped the question after seven short years and we are now engaged!
I've already started browsing through The Knot and am fantasizing about all things wedding related. There are so many dresses to choose from! Fancy ones… simple ones… ruffly… lacey… sparkly… ivory… pale pink… you name it. My world is about to change =)
On another note, I had to Instagram my sketch because my scanner decided to die on me tonight… after calling Epson technical support they pretty much told me there was nothing they could do. My two options: take it all the way to the Bronx and have someone charge me more money than a new one to have it fixed or go and buy a new one. Grrrr.
But I'm not going to let a silly scanner take away my good mood… luckily my phone can come to the rescue! Hope you have a great start to your week and safe travels this holiday season =)
~Joanna <3