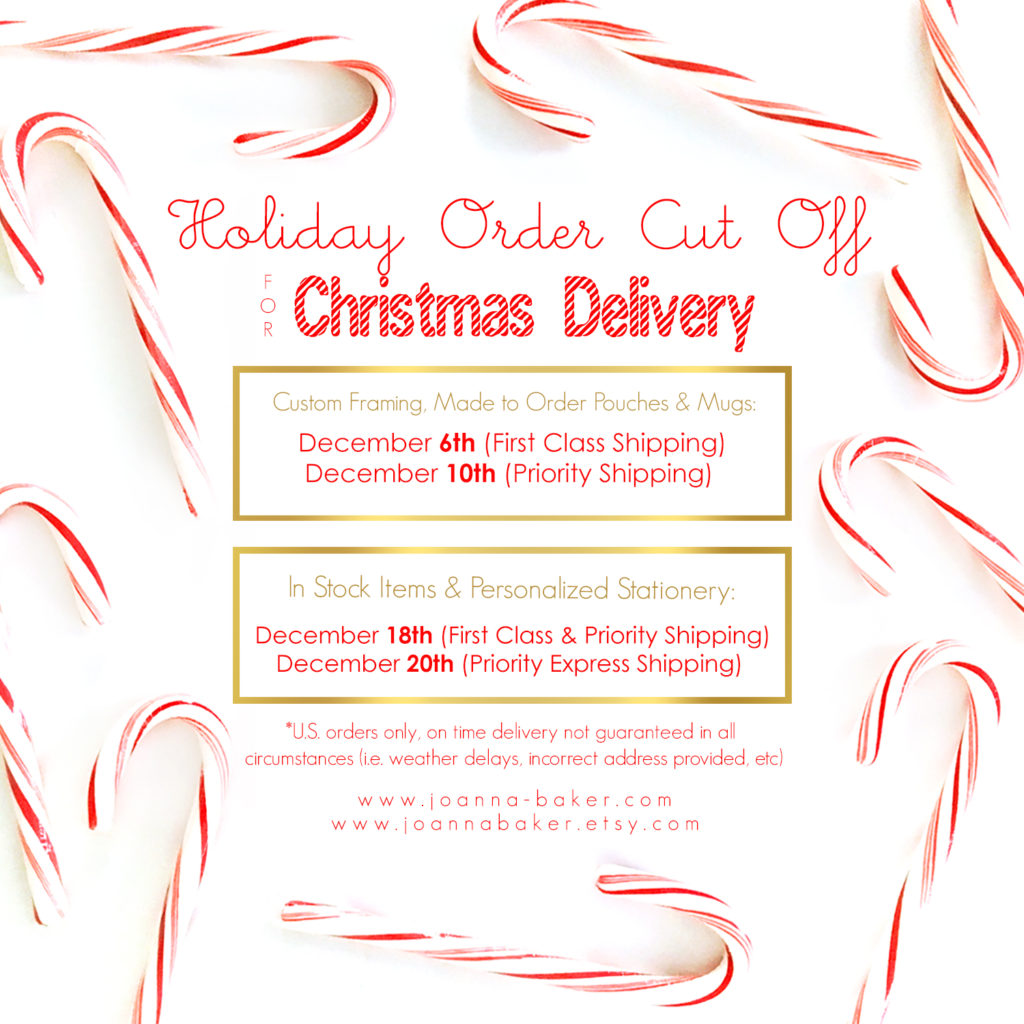 Don't wait until the last minute! Here are the ordering cut off dates for purchasing online in time for Christmas delivery…
Although I can't account for USPS weather delays or incorrect addresses entered, I will do my best to ensure your gifts arrive in time for Christmas! Please use the above dates as a guide for purchasing online at www.joanna-baker.com and www.joannabaker.etsy.com, ordering earlier is always best! =)
All of my made to order items are in the earlier first delivery cut off window: this includes art prints with custom framing, made to order cosmetic cases, and made to order mugs & tumblers.
All other in stock items are in the later second delivery cut off window: calendars, unframed art prints (including semi-custom prints), stickers, gift wrap and labels, luggage tags, stationery (including personalized stationery) and holiday cards.
Feel free to reach out with any questions you have during the holiday season.
Happy shopping and gift giving!
xoxo
~Joanna <3