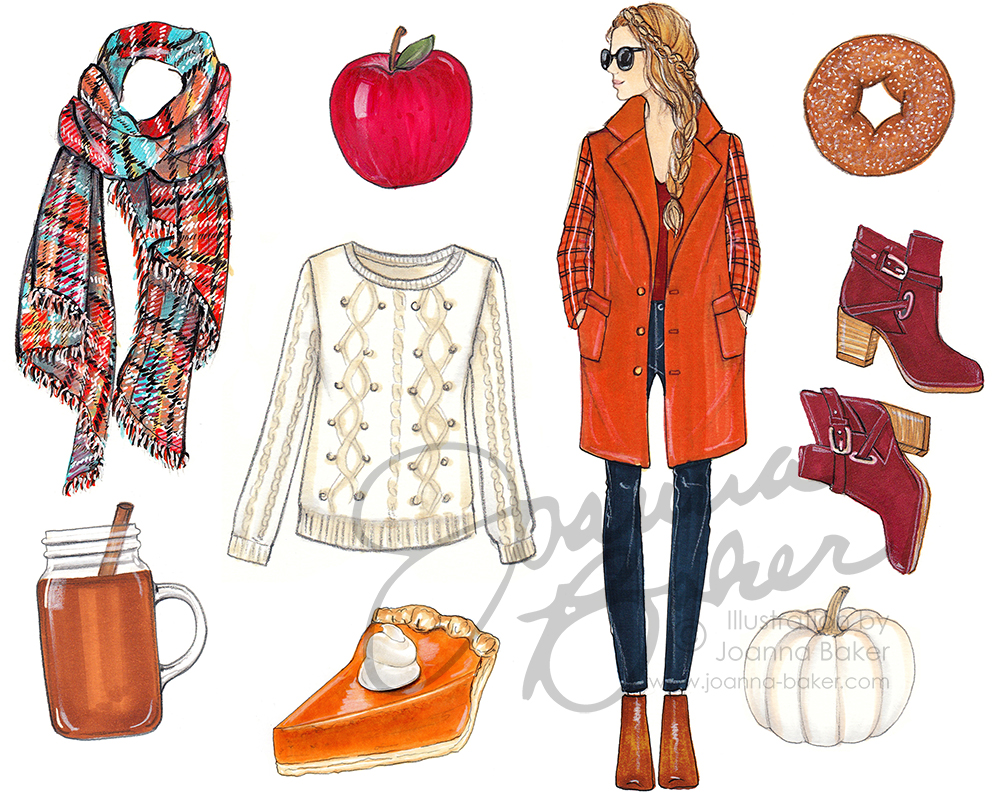 It's officially fall, my favorite season!! I have so many favorite things about fall. My first job growing up was actually working at an orchard so apple picking season brings back so many happy memories =) Last weekend we drove upstate to an orchard to get apples, pie, and cider. We plan on going back soon to pick apples and pumpkins and eat our weight in apple cider donuts! Soooooo good =)
Next week kicks off Bridal Fashion Week in NYC and I'm excited to take you with me as I attend Jaclyn Jordan's presentation of her new collection. We collaborated on something special which I will share on Instagram this coming Wednesday. Be sure to follow me on Insta and YouTube to get all the scoop!
The illustrations above are part of the 2016 Favorite Things calendar but October 2017 is just as adorable!! Be sure to pick up your copy of the Favorite Things 2017 Calendar for sale now on my website and in my Etsy shop!
Hope you all have a lovely Sunday!!
xoxo
~Joanna <3