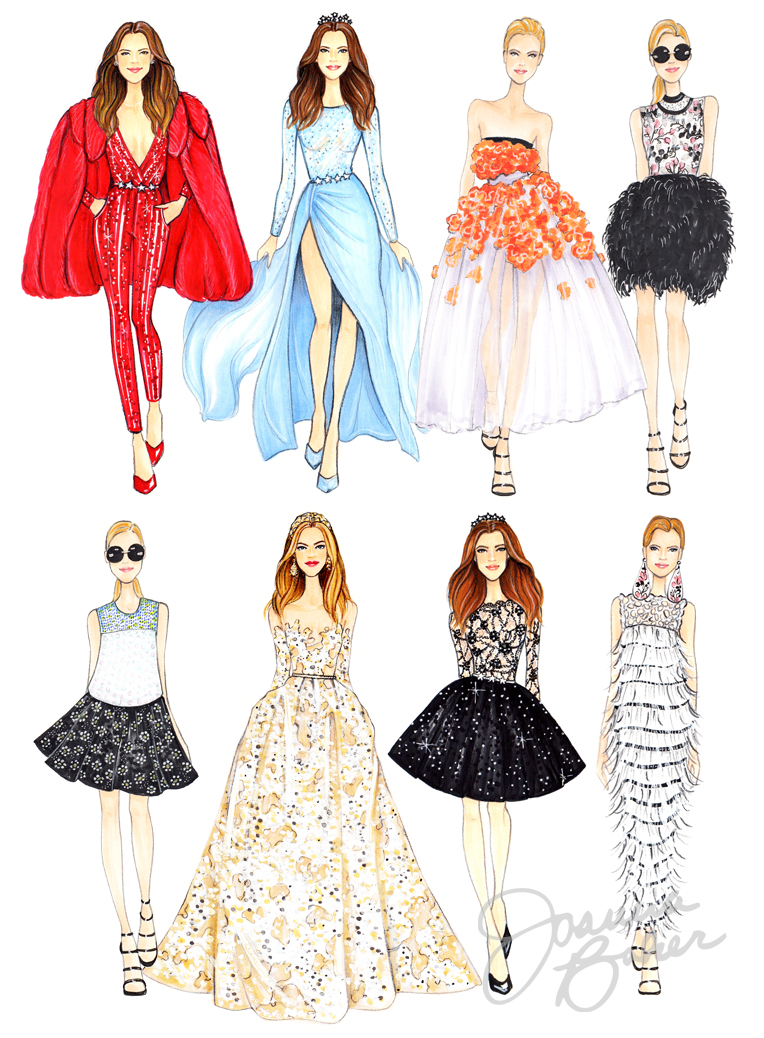 Last week I was in complete sketching heaven… couture week was upon us and my instafeed was overflowing with inspiration. It's always exciting when you have so many things to draw that you can't keep up!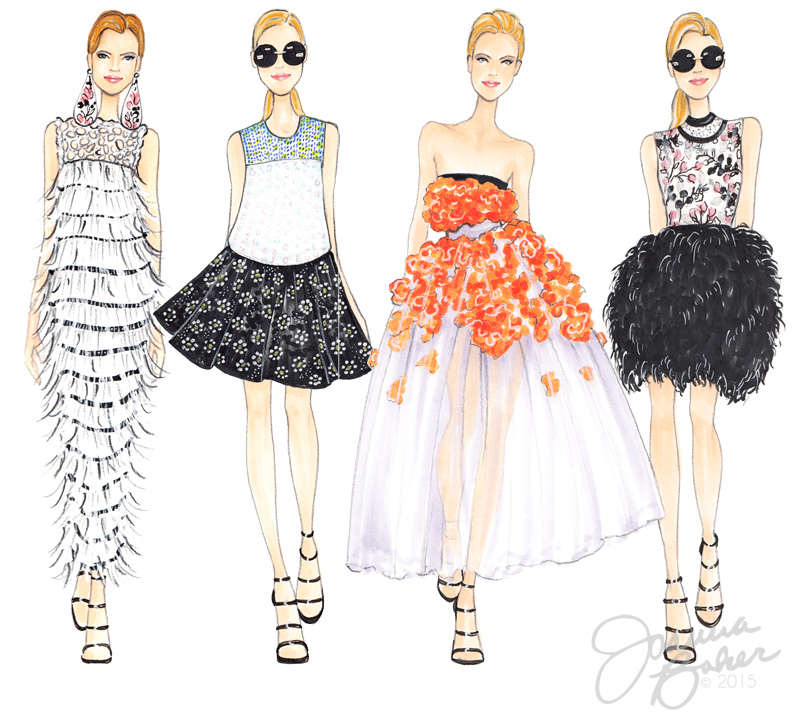 Giambattista Valli was by far my favorite… the proportions, the colors, the styling… it was all just begging to be sketched!! Elie Saab and Zuhair Murad also didn't disappoint in a plethora of sparkles and gowns fit for queens. The Valentino show was very dark but very beautiful. I wasn't as inspired to draw any of those looks yet though…  I think I'm still too much in a summer state of mind! =) A golden goddess from the Elie Saab show: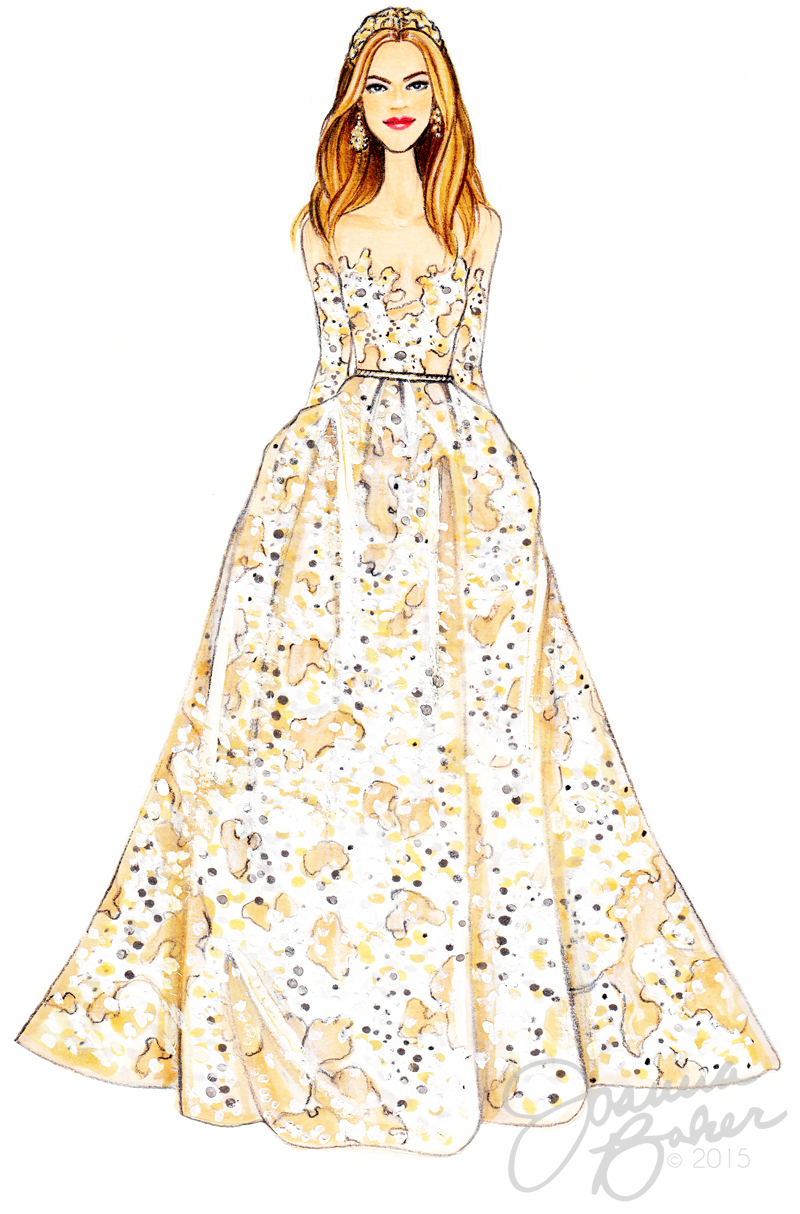 We had planned a visit to the country to see my family this past weekend but I knew I couldn't leave my art supplies in New York. So I packed up everything and kept sketching on the go! Three sparkly looks from Zuhair Murad: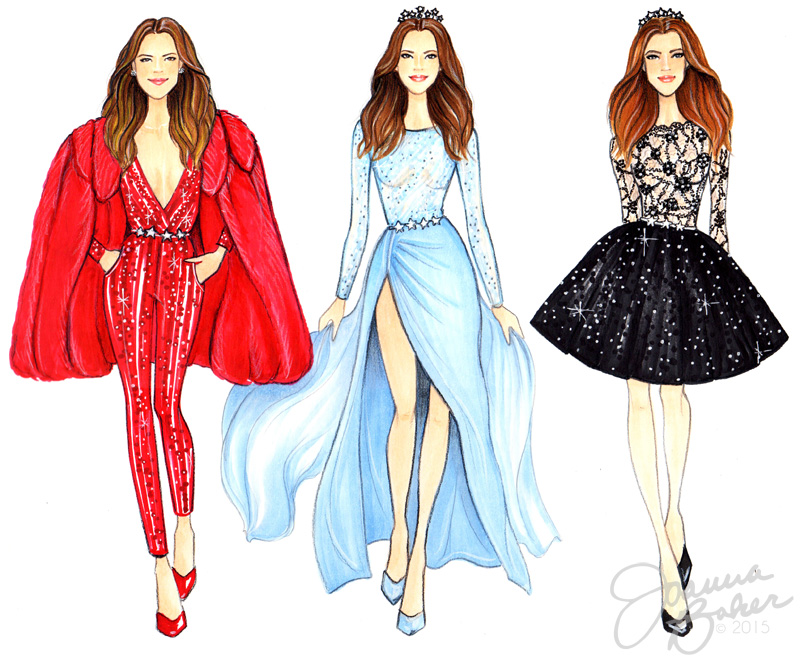 So many sparkles and so much tulle… it's time for me to come back to reality but I just can't get over these photos! Someday maybe Giambattista will be my everyday 😉 Have a fabulous week!
~Joanna <3