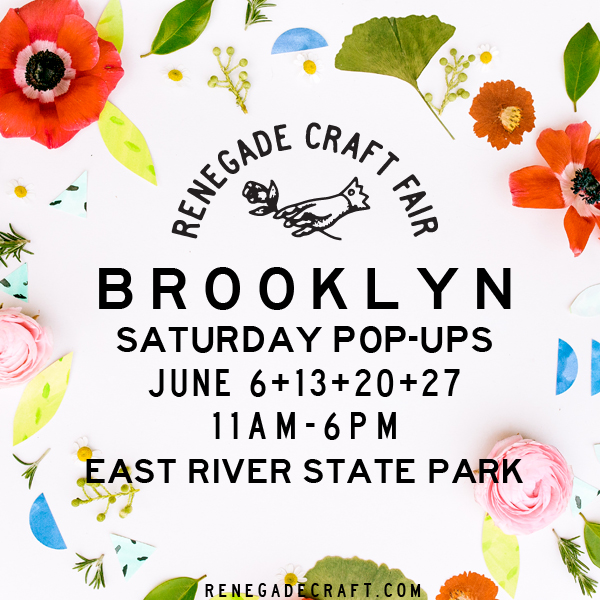 Happy May Day everyone! I'm super excited to kick off the new month with some brand new shop news…
This summer I'll be participating in Renegade Craft Fair!
It will be my first public show and I can't wait! I'm currently in the thick of illustrating and prepping new products, stocking up on inventory, and pinning ideas for different store set ups, since I've never done this before I'm sort of guessing as I go along!
I've been to Renegade as a shopper, though, so I know first hand that it's an absolute craft & food heaven. The event runs in conjunction with Smorgasburg so you can count on eating really well while you shop. This year, Renegade is hosting Pop Up shops every Saturday in June and I'll be participating in the very first one!
On June 6th, myself and a bunch of other lovely makers will be setting up shop along the water at the East River State Park in Brooklyn. If you're in the New York City area and have a Saturday to spare, I would love to meet you in person!
Until then, I'll be sharing updates on my progress and sneak peaks of my show prep both on the blog and on Instagram. I can't wait to share this journey with you… and I'll be crossing my fingers for a great turnout and plenty of sunshine!!
~Joanna <3