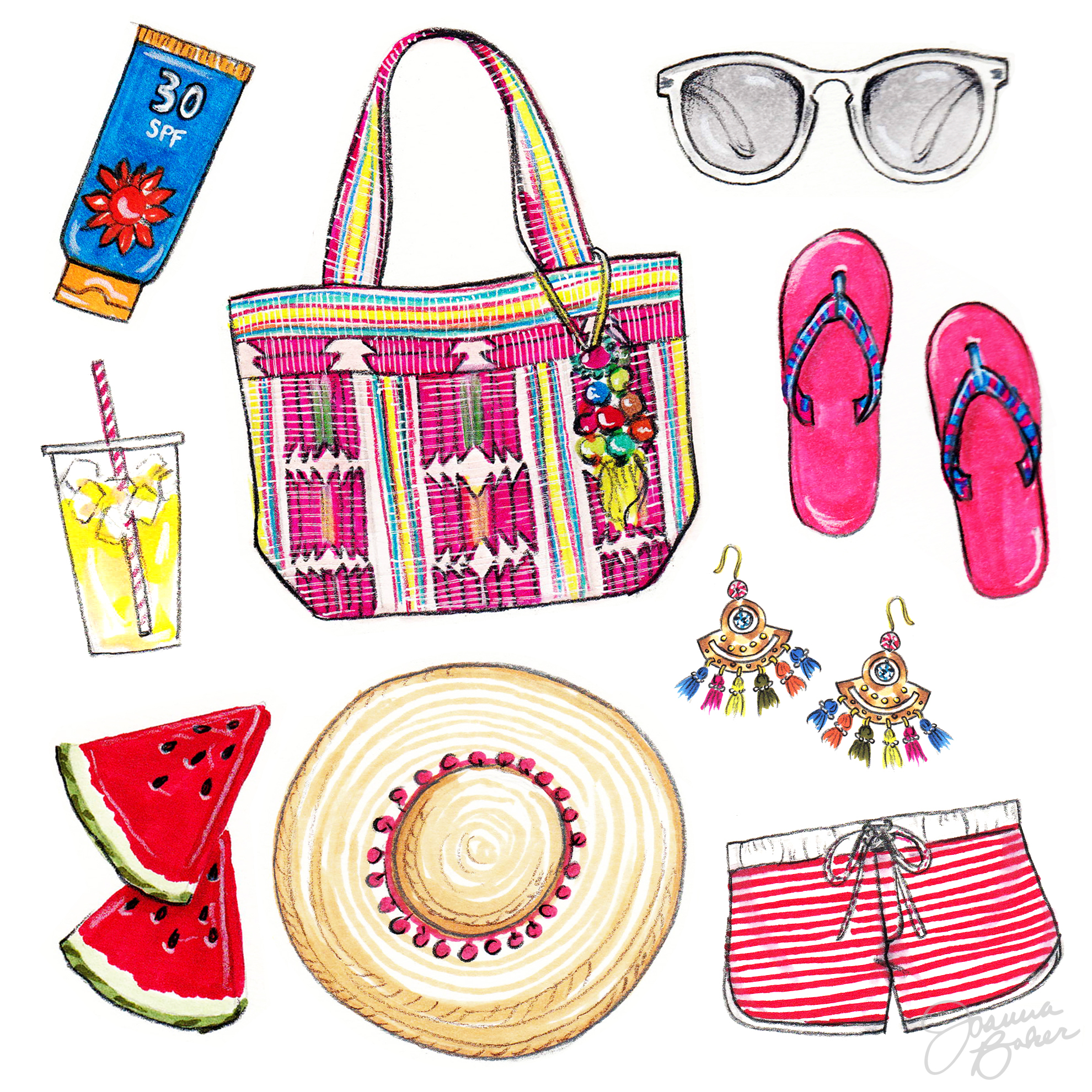 I'm so excited because as I type this we on en route to the beach! It's just for the day but that's one of the best things about living on an island… the ocean isn't too far away! I got up early this morning and started sketching a summertime beach wishlist. Loving these bright colors!
Beach Tote: The Catrinka Project
Sunglasses: Warby Parker
Sun Hat: Anthropologie
Board Shorts: J.Crew
Earrings: J.Crew
Have a great weekend!
~Joanna <3